Bookworms in Transition
07 Mar 2019
What a lovely, literary time we have enjoyed in Transition!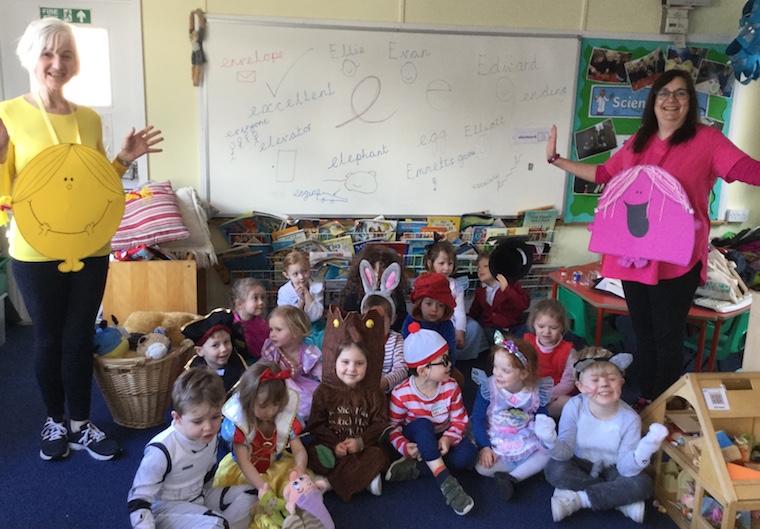 In a week in which the children have delighted in sharing their favourite books brought in from home - and one of our children even made his own book - Book Day costumes were truly wonderful!
We had such an incredible assortment of characters in the classroom, from Paddington Bear to Stick Man, with just about everything in between! Trying to keep in character I tried to bring a little ray of sunshine to proceedings and Mrs Nelson didn't stopped talking all morning!
We all enjoyed a wonderful visit from Sophy Henn on Wednesday, who read some of her fabulous stories to the children and then gave them an illustration workshop.
Sophy demonstrated step-by-step just how she draws one of the characters from her books, using a series of shapes and techniques. The children were very engaged and inspired and they went on to produce some amazing drawings of Pom Pom, the ever-so-slightly unhappy panda.
Other activities this week have included decorating bookworm bookmarks, playing tiddlywicks to develop our hand-eye coordination and planting our potatoes (it was Grow Your Own Potatoes Planting Day on Tuesday).
Exploring capacity at the water tray was fun, as was conducting a few more experiments involving colour. We added food colouring to milk using pipettes and then added washing-up liquid to make the colour disperse. In another activity, we created our own colour wheel by melting Skittles sweets in warm water. All very intriguing activities for our budding scientists!