Bananas in the hot seat!
14 Mar 2019
Science Week has pervaded many areas of the curriculum this week and 'bananas' is the word!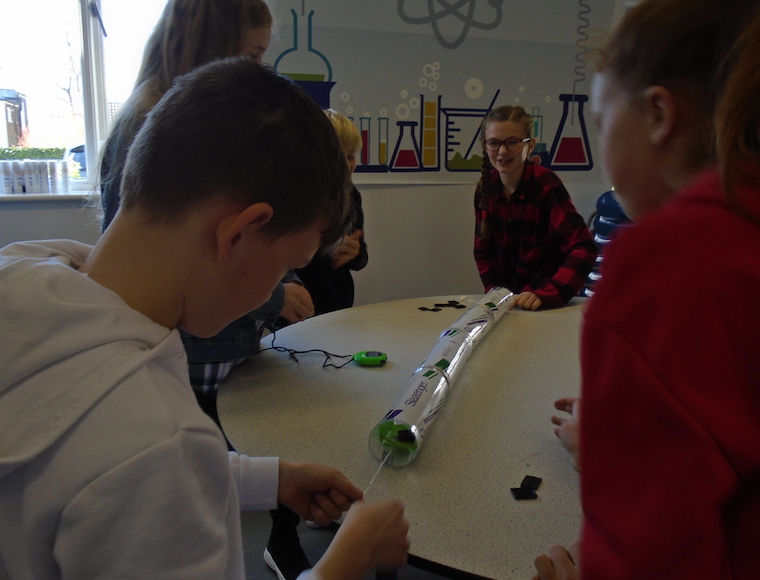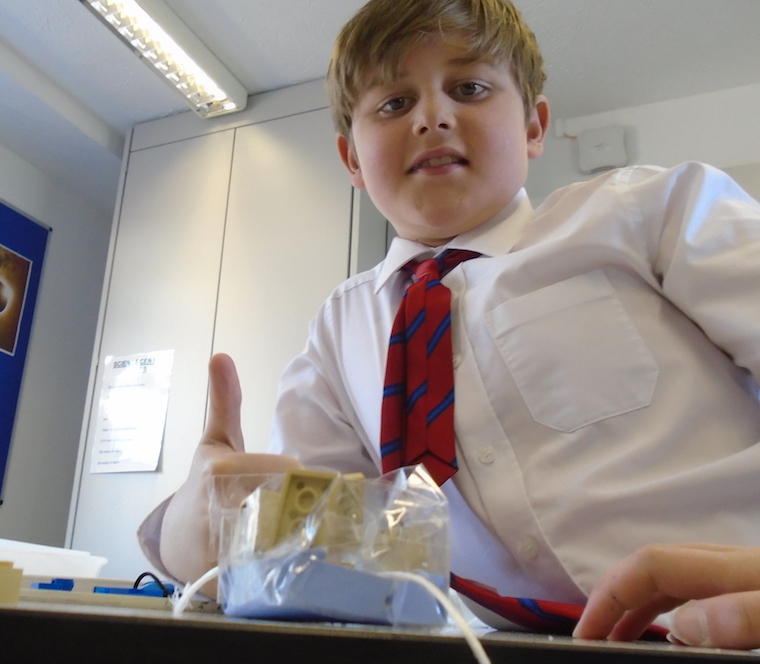 In Humanities, Form 7 learnt about the journey of a banana from South America. They found out how insects are repelled, how they are transported and how ethene spray is used to ripen our bendy friends once they reach our shores.
Using this knowledge, the class then set about personifying the bananas in English, thinking about how it might feel to undergo this epic journey. We hot-seated bananas (well, some members of the class pretending to be bananas!), interviewing them on their dreams, fears and feelings about the different parts of their journeys.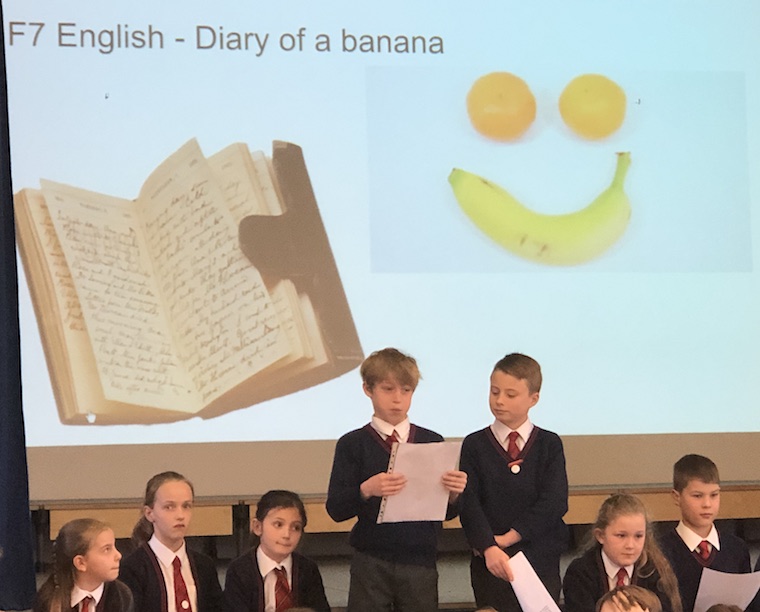 Then the children each wrote A Diary of A Banana, many of which were very funny, bringing banana characters and feelings to life.
In Science, they built tunnels and trains to carry bananas (pieces of lego for the exercise) from the Continent. They then timed how long it took to transfer all of the bananas. The winning team, Cavell, presented the tunnels and trains to Form 2 for them to enjoy the game.
In Maths, the class has been analysing the number of bananas consumed by F5-7 and then manipulating the numbers to work out consumption over different timescales. Did you know that over a whole year, the Main School will eat approximately 40,150 and if we all lived to 110, we would eat 4,416, 500 of our potassium-rich pals? It's just bananas!