Look who came for tea!
14 Mar 2019
It's been a busy week exploring our senses in Nursery!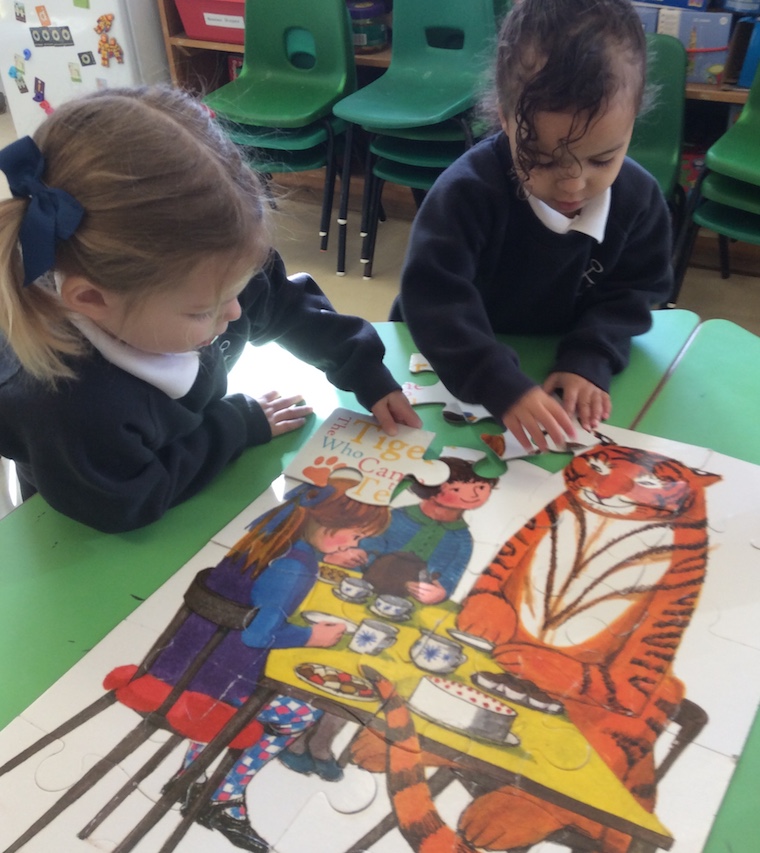 The children have made hundreds of cups of tea, coffee and hot chocolate for the hungry tiger when the tiger came for tea in Nursery! They filled teapots and pots, causing strong aromas of tea, coffee and chocolate, and used tweezers to pick up sugar lumps to be added to the cups. We think some cubes were nibbled too!
The children practised their scissor skills by cutting flavoured tea bags to make tea for the tiger and for myself and Mrs Sayers too. They also used scissors to cut tiger print to create some wonderful tigers of all shapes and sizes. They investigated the colours of the tiger when they added orange and black paint to foam making some wonderful patterns and stripes.
The children drew their favourite food on plates for their Special Books which included a delightful rainbow biscuit for a lucky daddy.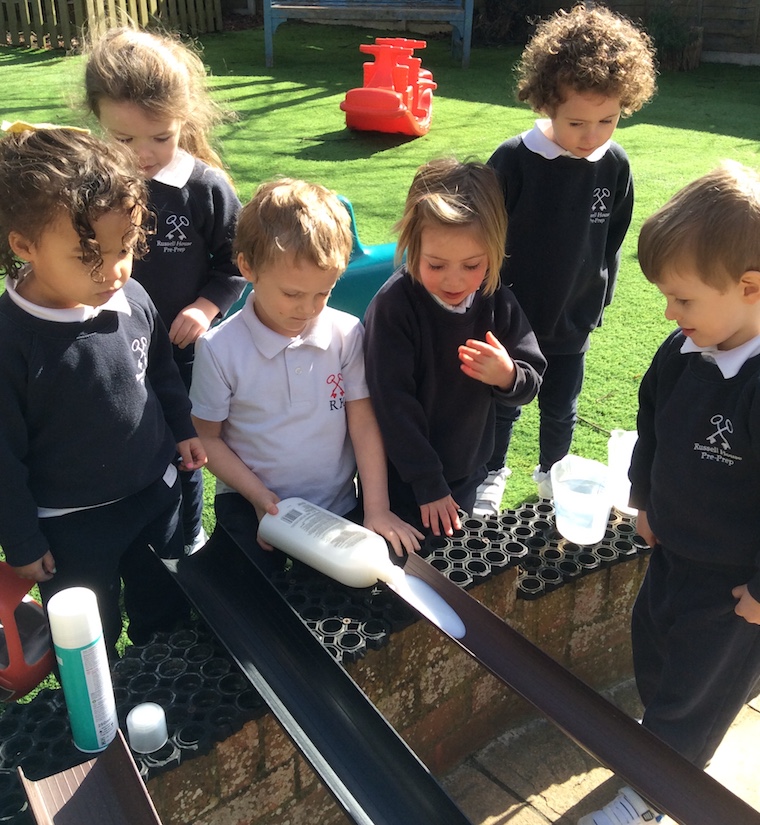 Outside, the children celebrated 'journeys' in Science Week by making 'slippery slopes' using bubble bat, water and foam to see how they travelled down the ramps - there was some fabulous thinking and language as they explored how to make the liquids travel faster.
The children then became 'tunnel engineers' when they made tunnels exploring the wet and dry sand and the sticks and pebbles. Again some amazing ideas to balance the sticks for the cars to travel under.
More sticks were involved on Monday morning when we went in the garden to discover lots of broken sticks and twigs on the ground from the winds - so the children set to work to collect the sticks to create a birds nest in the garden!