Sports reports
15 Mar 2019
Catch up with latest news from the rugby pitch here.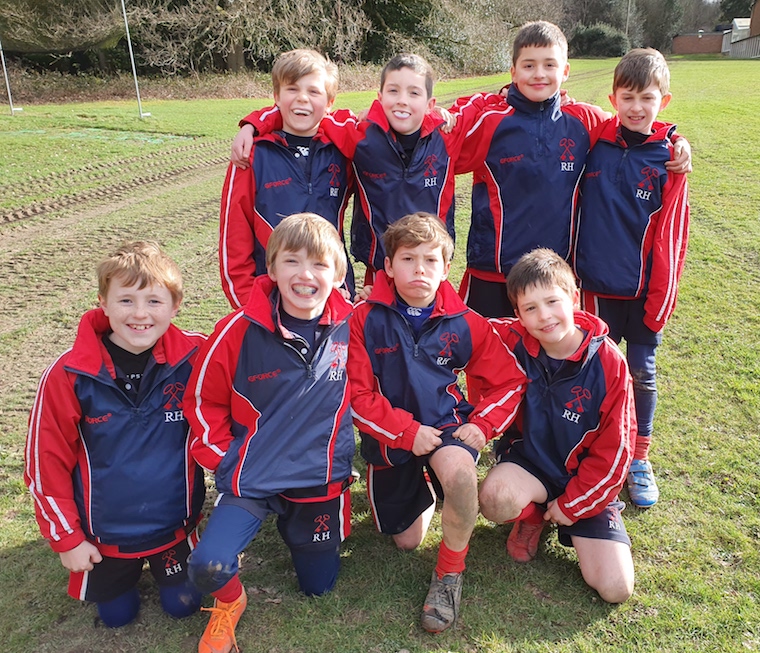 Rugby U10 triangular v Solefield and Radnor House: The first game we lost 3-0 against a strong (and big) team from Solefield. What was most impressive was how determined we were when defending, in particular Teddy and Reuben who held a very large boy up over the line to prevent a try. The second game, we won 3-2 with tries from Tommy, Teddy and Finlay who scored an outstanding try swerving past three defenders down the sideline. Throughout both games, the boys worked very hard and never gave up. Well done boys.
Rugby U11 triangular v Solefield and Radnor House: In the first game against Solefield we won 2-1 with tries from Louis and Oliver. Our tackling was outstanding at times as was our running and support play. In the second game, we beat Radnor House 2-0 with tries from Joshua and Forbes. Our handling was exceptional, as was the tackling. The man of the match was Oliver whose tackling was hard and who drove many of the attackers back.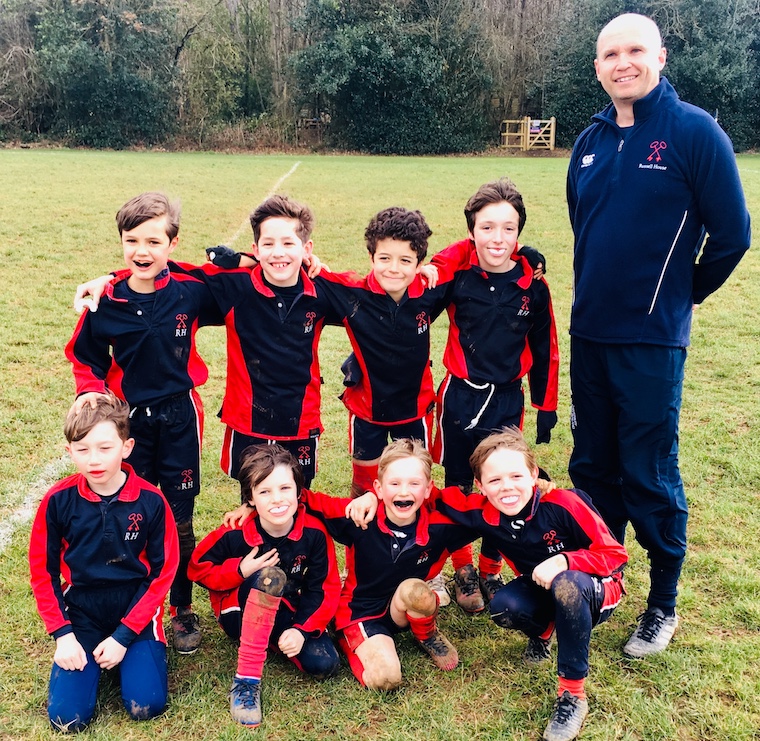 Rugby U9 v Hilden Grange: The match was played on a very windy day and our first half was uphill. In the first few minutes Hilden Grange scored a try. The captain was really annoyed, as were many members of the team. They then went on to score another two tries, but eventually Alex scored Russell House's first try of the match. Not so long after that, Zander scored our second of the match and at half time, the score was 7-2 with Hilden Grange enjoying a sizeable lead. Zander scored another try after the break and in total scored four for the team making him Man of the Match. Max also scored a fantastic try by running free from the pack to the try line. After a good effort by both teams Hilden Grange won the match 13 to 9.