Spring is in the air
21 Mar 2019
The Garden Centre role-play area opened for business in Transition this week.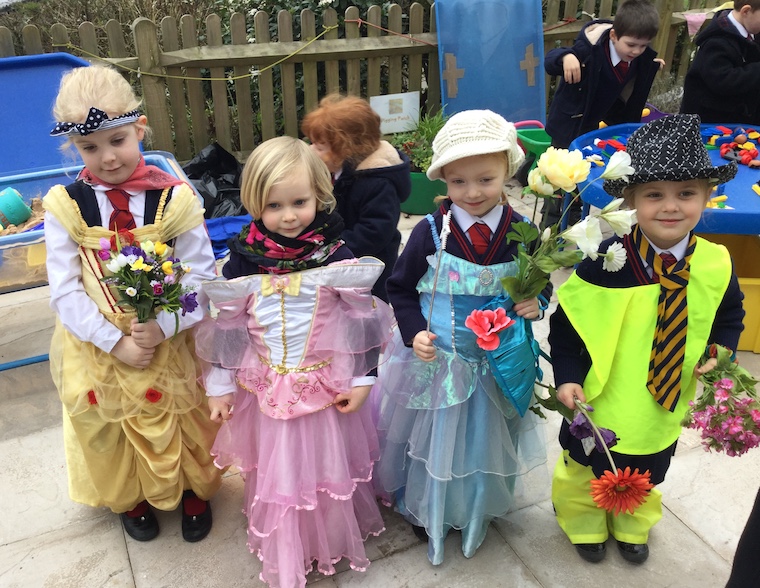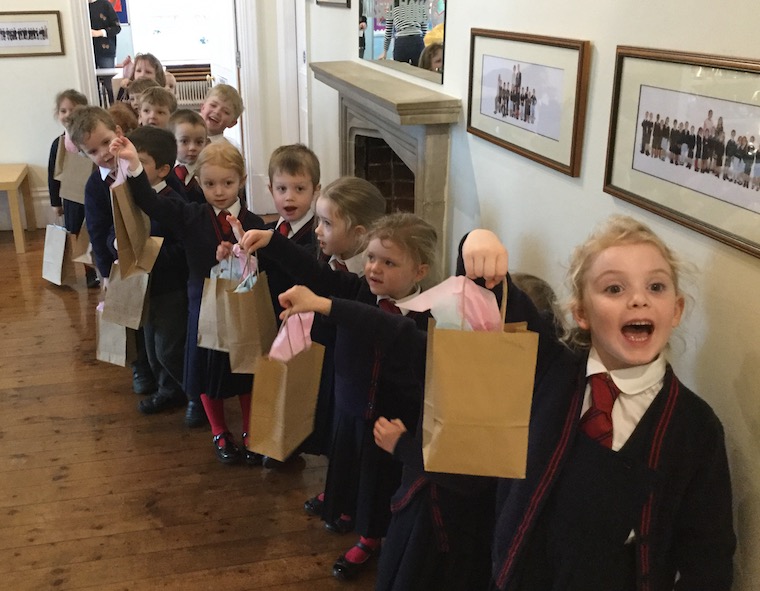 Although we are still awaiting some sunshine and slighter warmer weather, spring has been most definitely been in the air in Transition this week!
Just in time for Mother's Day, our Garden Centre role-play area opened for business on Monday. Flowers have been placed into bouquets, inspiring many children to dress up accordingly. Beautiful outfits have been 'thrown together', with all manner of accessories being added!
It goes without saying that the children had a great time visiting the Mother's Day stall, spending their money wisely to choose special gifts for Mummies. They have also been making personal gifts for them in class too, although I am not going to give any surprises away here! Suffice it to say that they don't involve washing powder, this being one of the children's considered suggestions when brainstorming ideas for 'gifts that our Mummies might like'!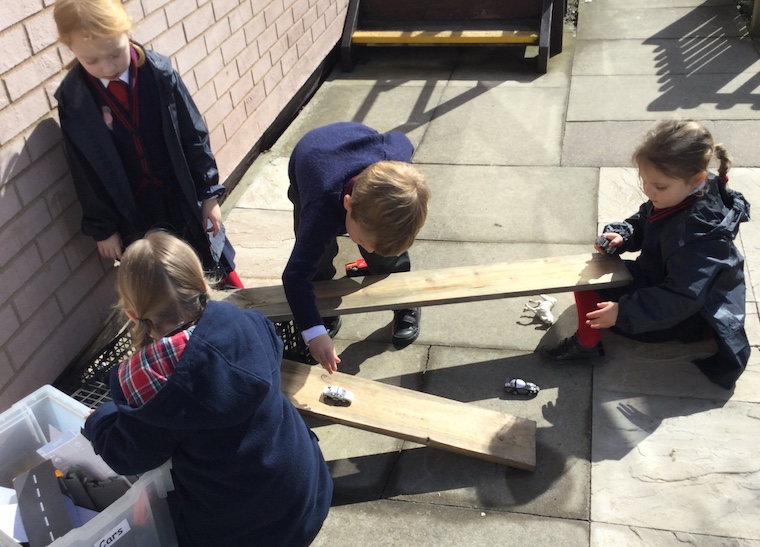 We have all very much enjoyed playing outside this week and it has been lovely to see the children moving in and out of the classroom, taking their own learning forward and choosing where and with what they would like to play. Creativity has been in abundance, with children designing clever, purposeful constructions with Stickle Bricks and building complicated ramps with the pipes and boards for the cars.
Our physical education lesson focused on developing our ball skills; from rolling to throwing and catching balls with a partner. The children's skills developed rapidly as a result of all the work we have done this term using the beanbags and it was an absolute delight to see the children all managing their footwear independently before and after our lesson.
In particular, Mrs Nelson and I should like to commend the class on their super behaviour this week. The children have been really sensible and considerate on numerous occasions, especially when sitting so beautifully to watch the Form 4 play and when they have displayed great teamwork skills during tidying up. A lovely week, Transition! Well done to you all.