Zim, Zam, Zoom
21 Mar 2019
The Nursery have been listening to rhymes and beating simple rhythms on a drum.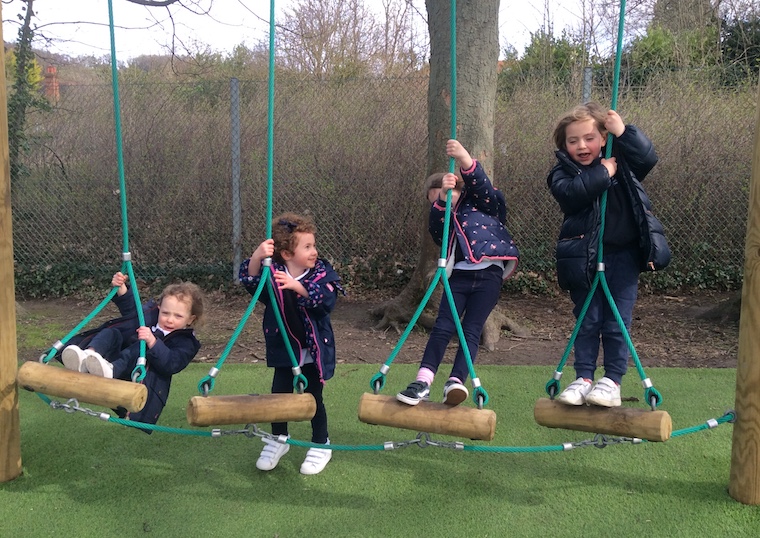 Following on from science week, the week began with the children exploring salt, glitter and sugar using the funnels and sand wheels. After some amazing mark making, there was problem solving in action when they added rice and tried to work out how to get it through the sand wheel and funnels! Then cardboard tubes were introduced to see if they would be easier. It was great fun scooping and pouring the particles through the tubes!
The children have been listening to rhymes in Zim Zam Zoom and A Great Big Cuddle as well as other favourite rhyming stories. They played drum beats on the 'snare' drum during music to tap out simple repeated rhythms.
Fabulous thinking was in evidence when some of the children designed a tepee using sticks and strings and remembered to how wind the threads around the sticks as we had done when we made stick houses for the Three Little Pigs.
The children have been making secret cards and presents for all you lovely mummies and are getting excited about the Easter Egg Hunt next week - so please find your baskets and buckets!
Finally the children were lucky to be invited to watch the Egyptian play on Tuesday morning with the rest of the school and we wish Form 4 and 5 well for their performances this week.