Spread a little happiness
21 Mar 2019
There is nothing better than a lovely surprise and this week has been full of surprises for the children.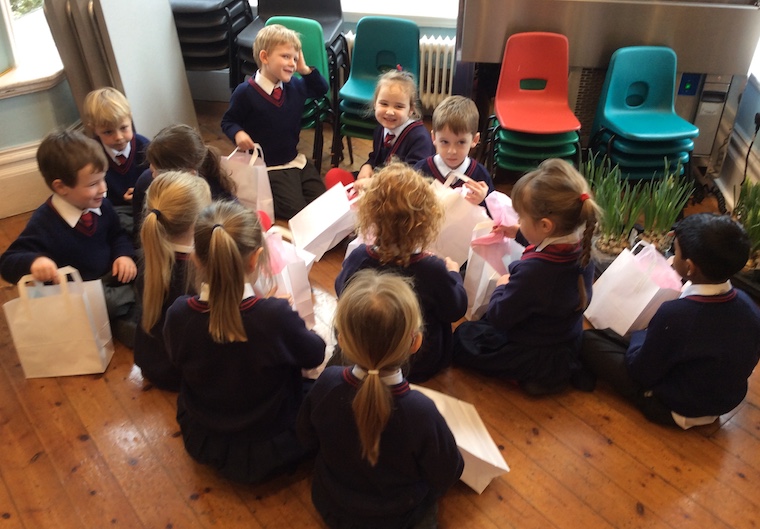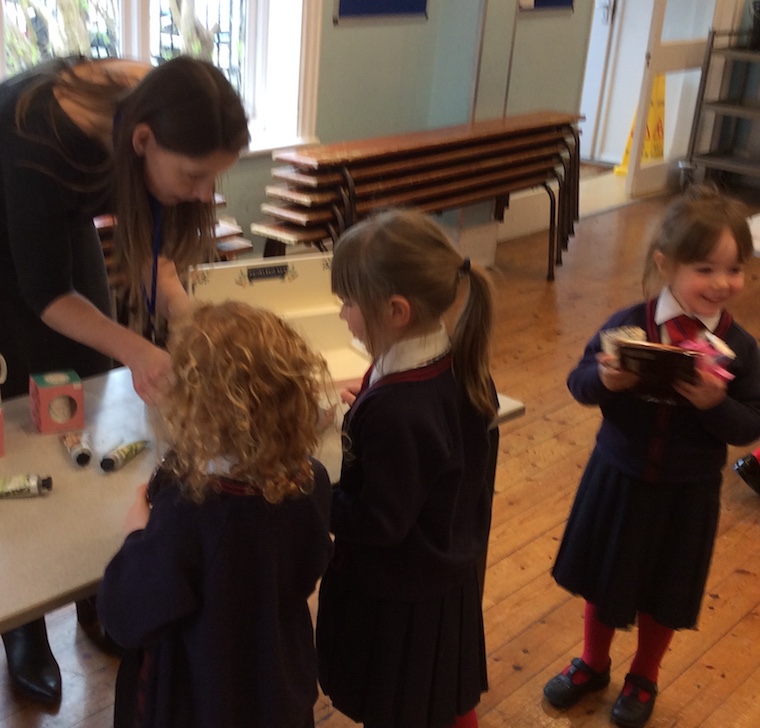 Buying a special present for someone that you love is so exciting for little ones and in fact I believe for them even better than receiving. So it was with great excitement and joy that the children headed down to the 'shop' that had been set up by our wonderful school PA to choose a gift for someone very special.
It was a delight to see them thinking very hard about exactly what they might buy. What made it even more special was the fact that it would be their very own SURPRISE to give to a person that they love.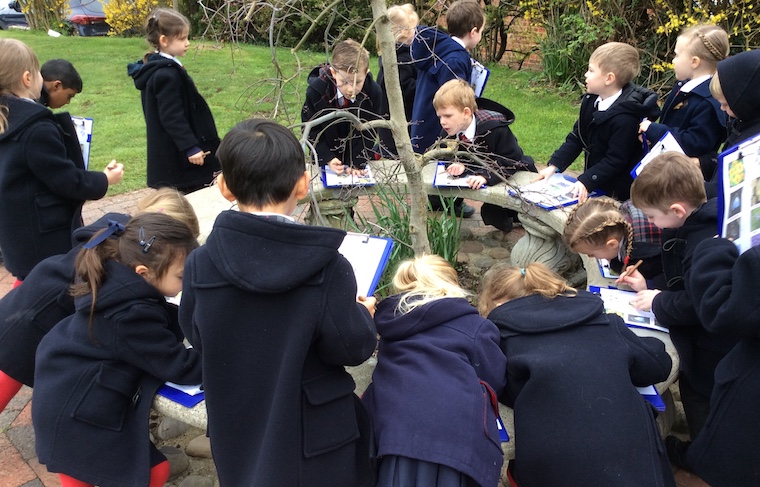 Our wonderful spring walk was also full of lovely surprises for the children. When I told the children we were off to look for signs of spring, the first question asked was "Will we take clipboards?" which of course we did. I don't know why the question surprised me!
The children were delighted when they found lots of items to tick off and we were all very surprised when the lambs and sheep in the distance turned out to be hay bales. I think the pony next door also enjoyed the surprise visit by the children although I think he was a bit surprised that we didn't have a carrot to share. The children certainly loved picking up all the blossom and, once I had big handful, they were even more surprised when I threw it in the air and showered them with pink flowers.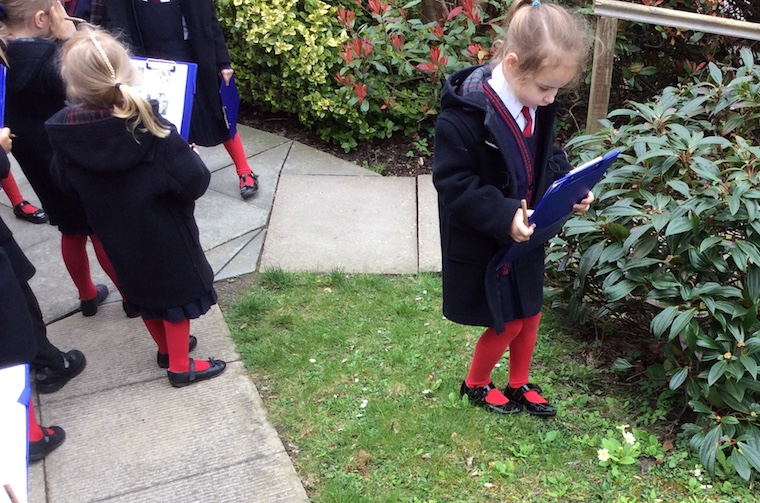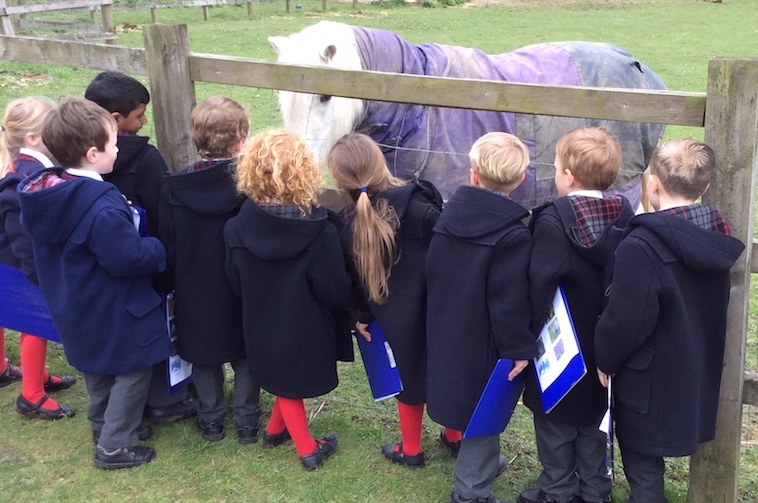 On Wednesday it was International Day of Happiness and a huge surprise was when some of the Form 7 children popped in to give a few of the children a special handwritten note. The note explained how those Form 1 children had made them happy and the Form 7 children wanted to make them happy in return. It never surprises me though how easy it is to spread a little happiness with such little acts of kindness.