Scales, biscuits and... blue hands!
25 Apr 2019
The Robins have been making faces with blue play dough.
Welcome back after a lovely Easter break, and a very warm welcome to our new Robins.
We enjoyed our 'All about Me' activities this week, especially decorating biscuits and making faces using play dough - even though Mrs Warner now has blue hands!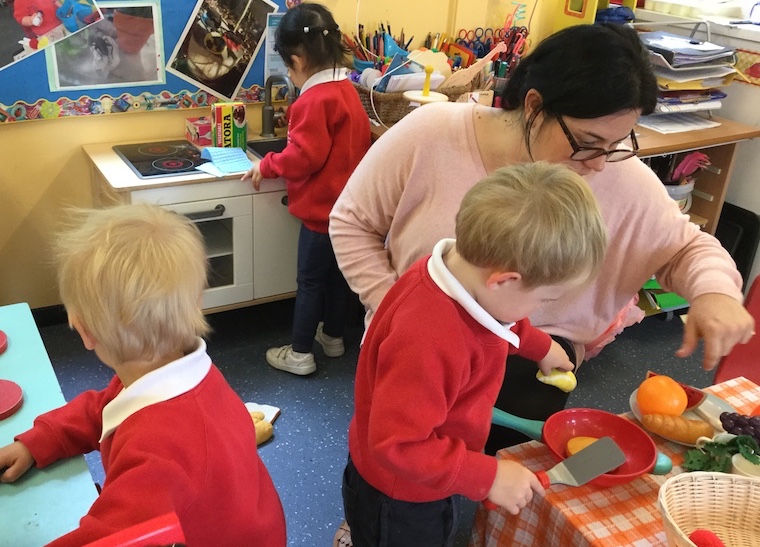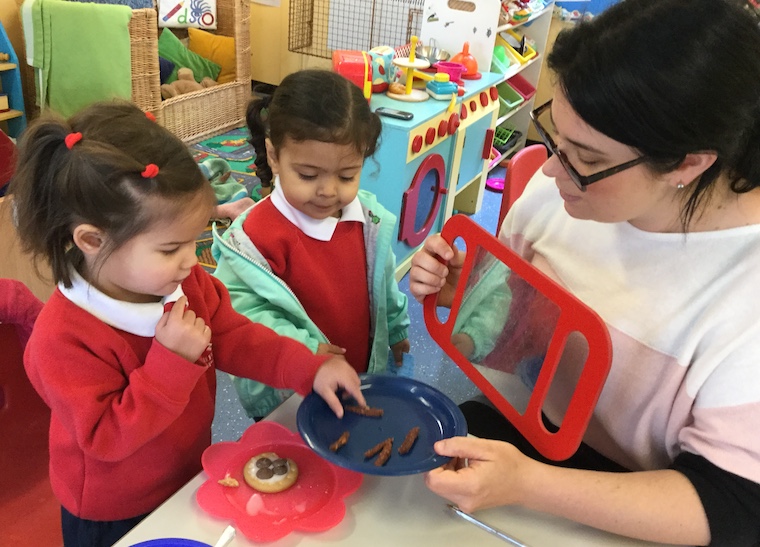 A lot of time was spent outside exploring rice and sand. The children thoroughly enjoyed these activities and it was great to see everyone playing with the scales.
We finished our week with a lovely walk to see the pony.