We made crumble
13 Sep 2018
A big hello to the Robins who started this week.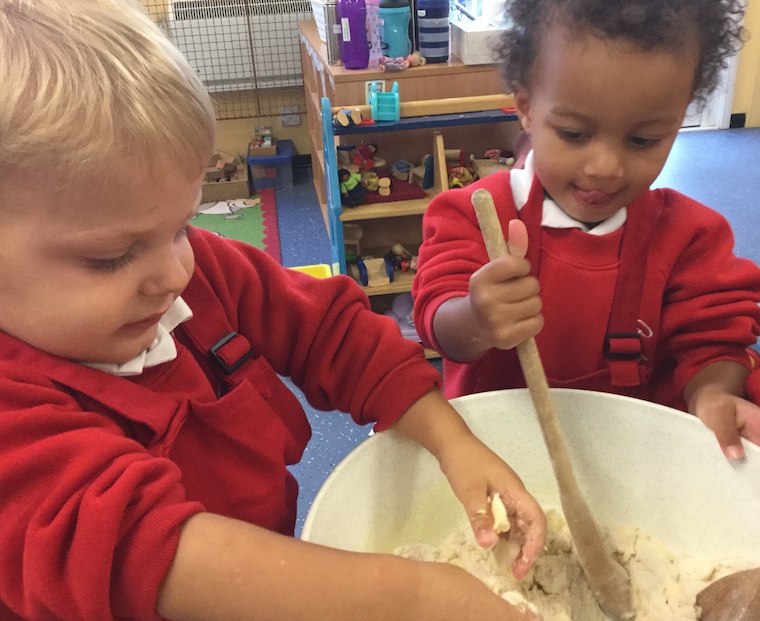 On Wednesday we had our welcome assembly. We all sang a song to welcome children who are new to the school and also to those who have moved classes.
This week we made apple crumble with apples from our tree, explored our collection of books and played in our garden.
The Robins have been painting their portraits - and their teachers too!