Cars, cakes and shopping
02 May 2019
After making blue play dough cakes, the Robins all joined in with some real baking.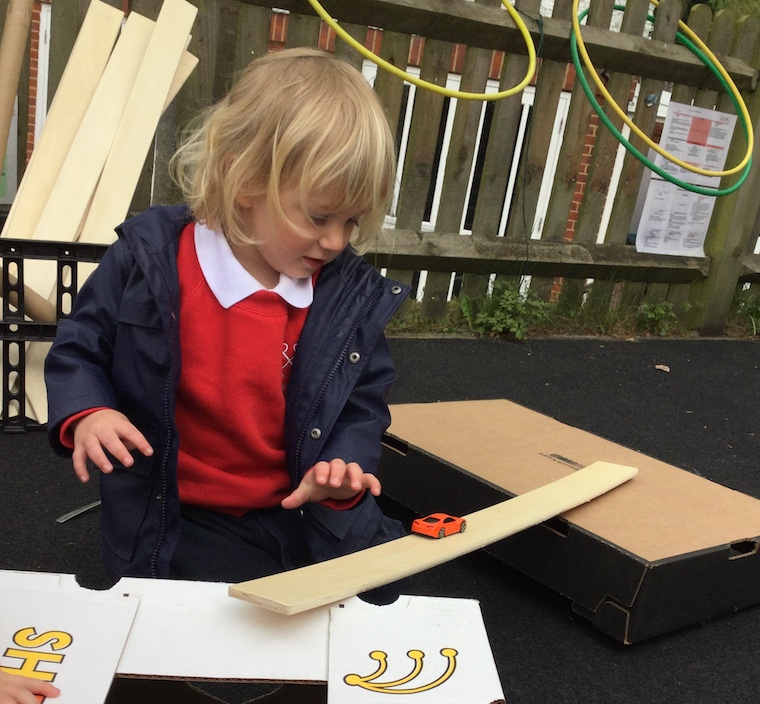 Robins have been very busy this week. They have enjoyed being outside playing in our large-scale construction area. They used the wooden planks to transport cars across to the cardboard boxes - this was a great way for Robins to problem-solve, as some cars were too big!
The children had lots of fun playing 'shops' and enjoyed going shopping with their friends - although some children did forget to pay!
Towards the end of the week, the children made cakes with play dough and little cupcake cases. Interestingly, they also used pasta for the candles. Apparently Mrs Warner is 2 years old, and Mrs Scarsi is 10!
Following the interest they had showed in making cakes, we decided to make a delicious banana cake. The Robins even took a slice to Mr McCarthy to enjoy!