Balls, sockets and hinges...
02 May 2019
Ball and socket... hinges... Guess what Form 2 have been learning about in Science?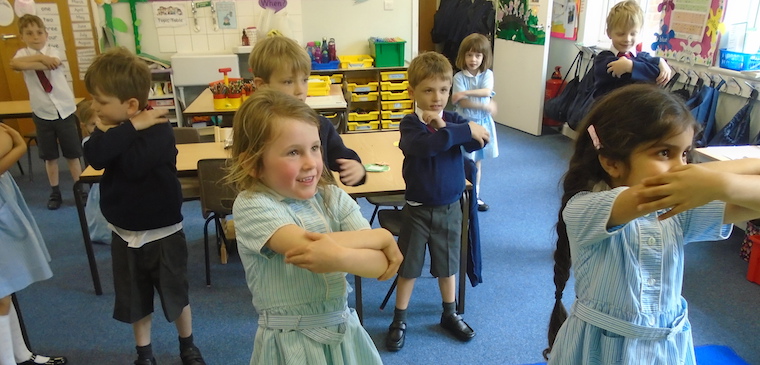 Form 2 have been looking at different joints in their body. They danced moving their ball and socket and hinge joints. Then they pretended their joints were glued together, which was lots of fun!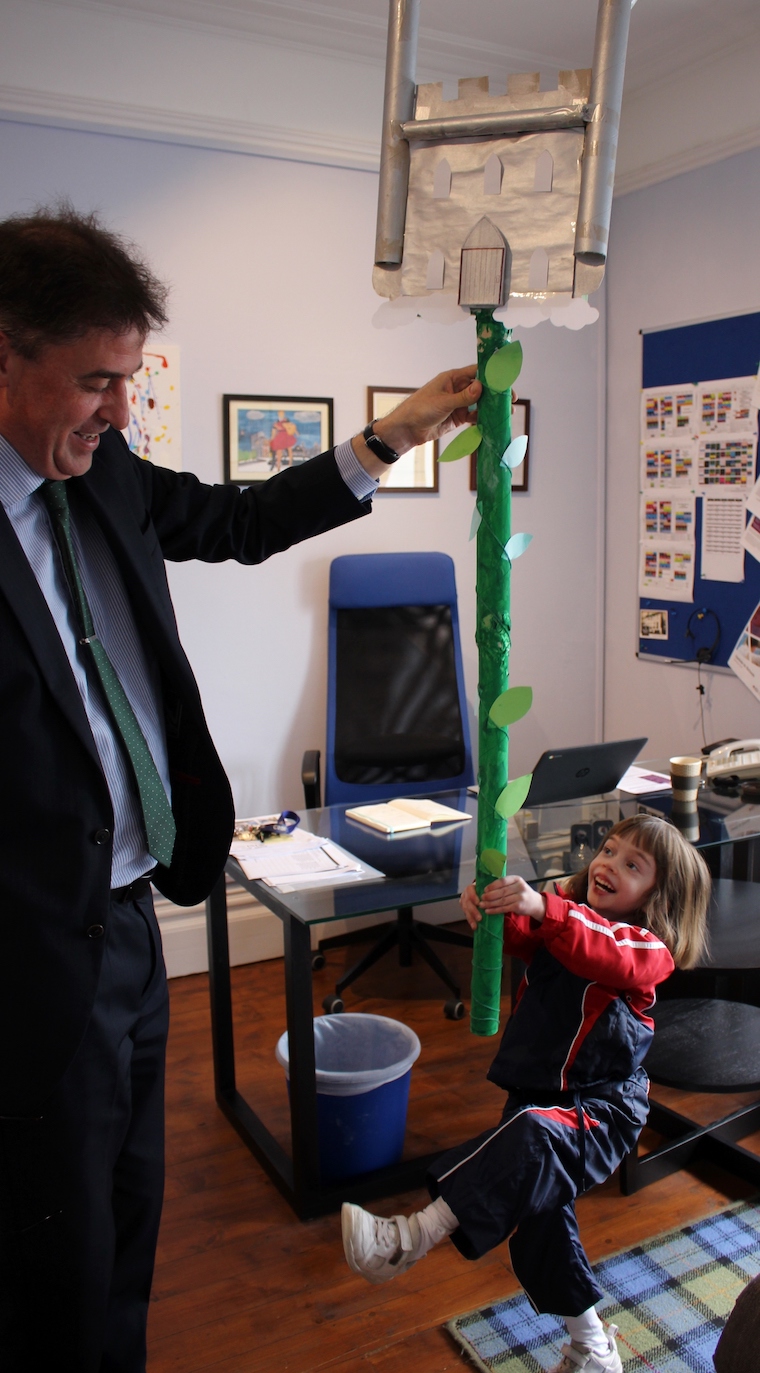 This week the children have been acting Jack and the Beanstalk using sound effects. They discussed the characters and setting in their groups and sequenced the story. They enjoyed performing their mini plays to the class and they were able to critically analyse each one positively.
One member of class brought in some super props, she had made at home. In the picture, she's having a go at climbing her beanstalk in Mr McCarthy's office!
During Maths the children are working hard on worded subtraction problems and they have also been quartering shapes and numbers.