Look who came to visit!
09 May 2019
Form 2 had a most unexpected visitor this week.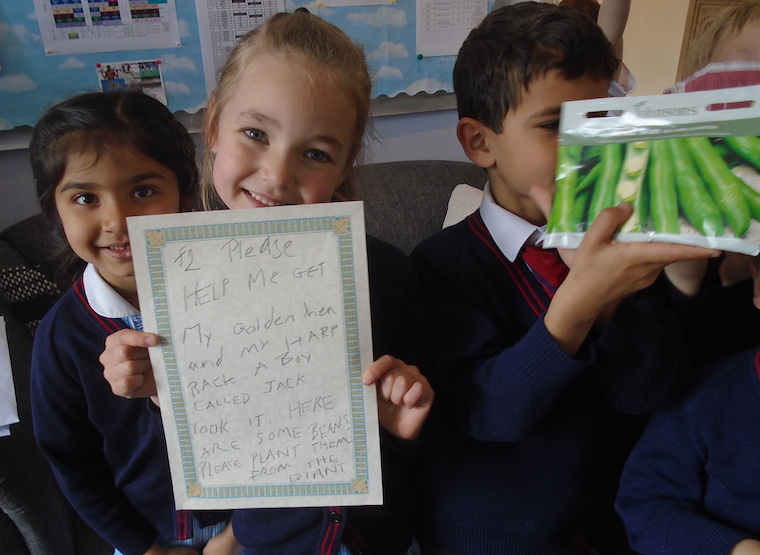 Someone made a fleeting visit to Form 2 on Tuesday. It was the giant from Jack and the Beanstalk!
While the children were at play, the giant came in through the window creating a rather big mess! A few chairs, a scissor pot and the bin were knocked over.
On the floor, the giant had left behind a note and some beans. The children decided they should plant the beans straight away to see what happens. Then they went to Mr McCarthy to report the incident and he is looking into the matter.
In English they wrote a description of what the giant might look like and some instructions on how they planted the beans. Also this week, the class have continued learning about Alexander Graham Bell. They enjoyed acting out the story of how he became famous and how the telephone was invented.