On the defensive!
10 May 2019
We are into our third week of the Leavers' Programme and Form 7 are on the defensive!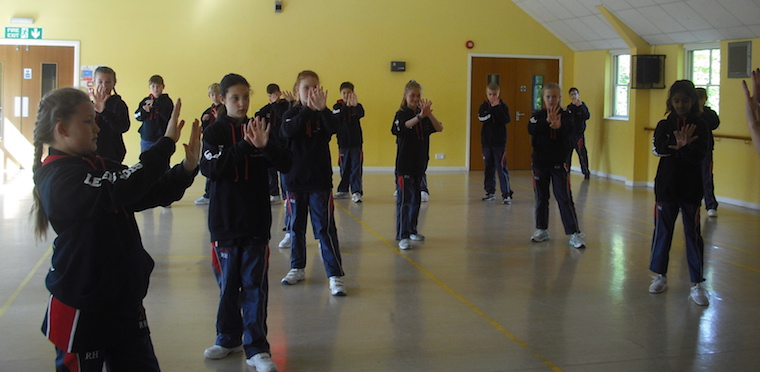 They enjoyed the Self Defence Workshop, learning key skills in keeping themselves safe. This included how not to make yourself a victim in the first place: walking confidently, not listening to music on headphones, oblivious to your surroundings, and travelling with others, when possible.
They learnt to have the confidence to speak up in the first instance if someone is using threatening behaviour and a variety of physical techniques to block punches, knife thrusts and garotting. Although we hope that they will never have cause to use any of these new skills, the children certainly felt more confident in knowing that they can now defend themselves.
Auditions for the Summer Production are nearly complete. So many of the children stepped out of their comfort zone to sing solos or duets, or auditioned for a role of the opposite sex, and they have left Mrs Reay and Mrs Bannister with the very difficult job of casting.
Further drama was on show this week with a visit from the Young Shakespeare Company, who explored Romeo and Juliet with the top two classes. The children became the Montagues and Capulets, glowering as they bit their thumbs at the opposing house, showing off as they dressed for the masquerade ball and mourning the loss of the star-crossed lovers.
A variety of photos from last week and this week's Leavers' Programme (Self Defence, Compass for Life and Safety in Action) appear below.