Sprucing up the Robins
10 May 2019
The Robins have been busy adding a lick of paint here, there and everywhere!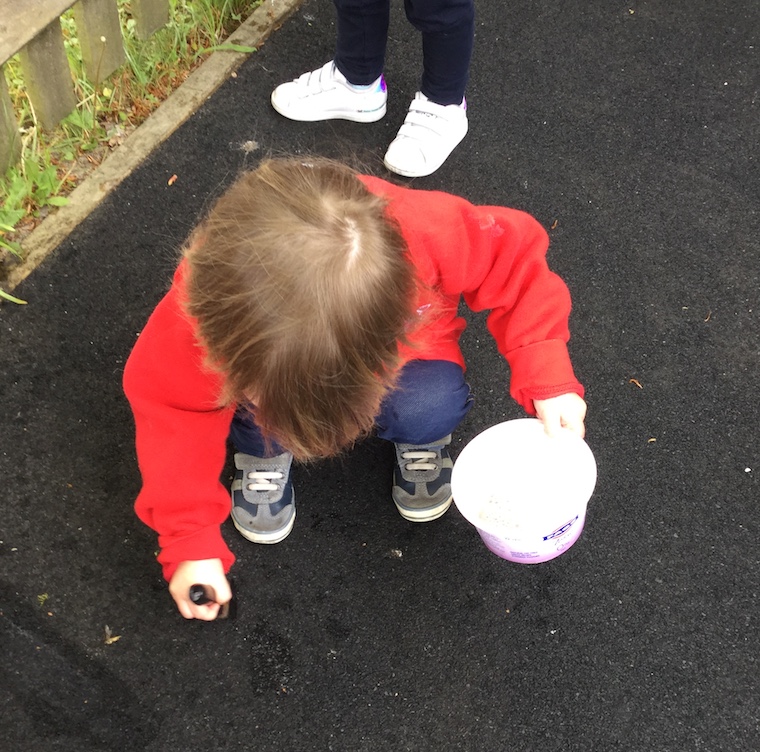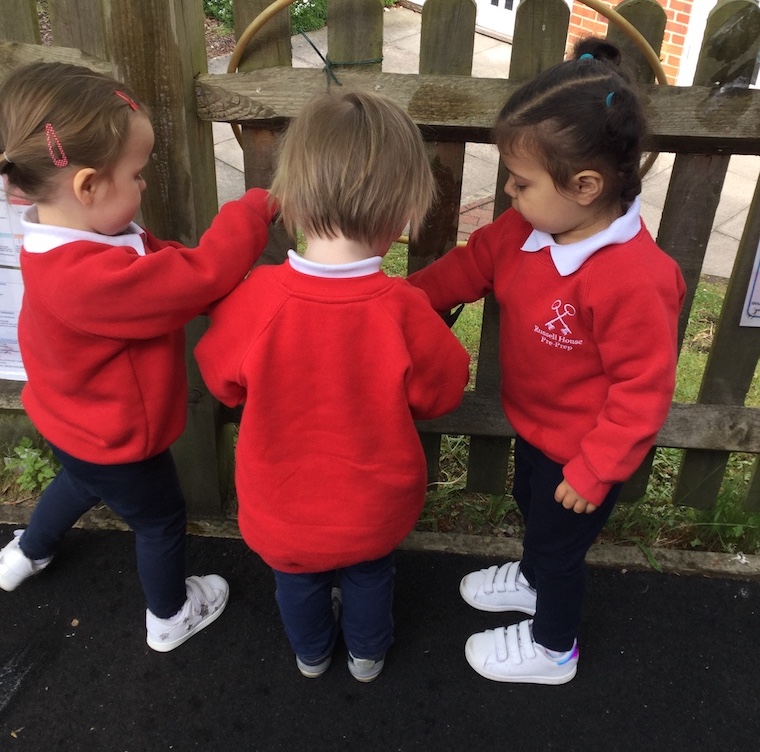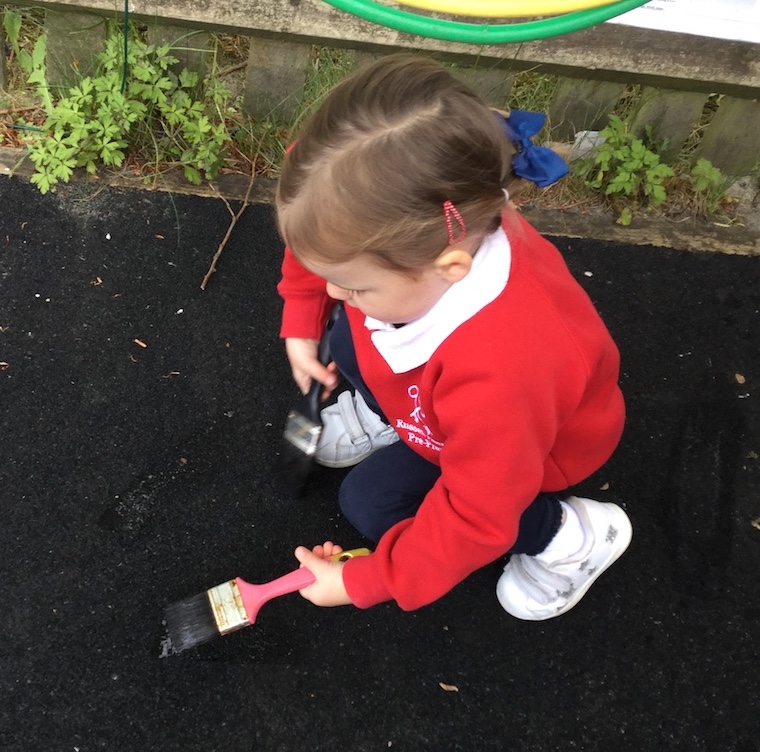 We started the week with lots of mark-making activities. The Robins had so much fun using the paintbrushes. It was lovely to watch them have their own ideas on how to use them. They painted the fence, the floor and then... made a smiley face in the tuff tray.
We were delighted to hear the news that Meghan had given birth to a little boy and so we thought about what we could do. The children enjoyed making a card and we even used a photo of our new family of snails (which we had found in our bird feeder).
We've had quite a lot of rain this week, so we decided to jump in muddy puddles! The children absolutely loved this, as did Mrs Warner and Mrs Scarsi.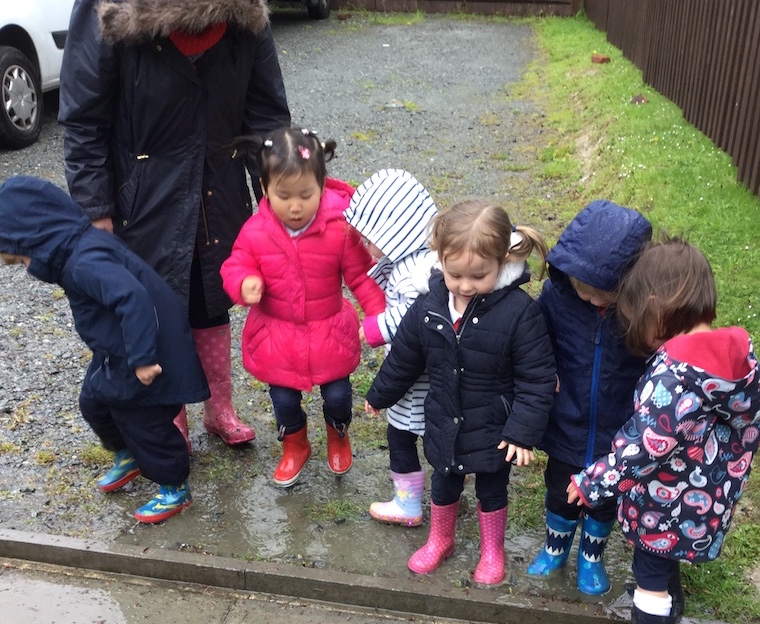 We read the story Dear Zoo and the children decided they would like us to have a pet elephant. We therefore made a large-scale elephant and now we just need to think of a name!
Last of all, Robins made some delicious bunny biscuits and even had a little cheeky taste before taking them home.