Into the woods!
16 May 2019
Transition had a memorable visit to Lullingstone this week.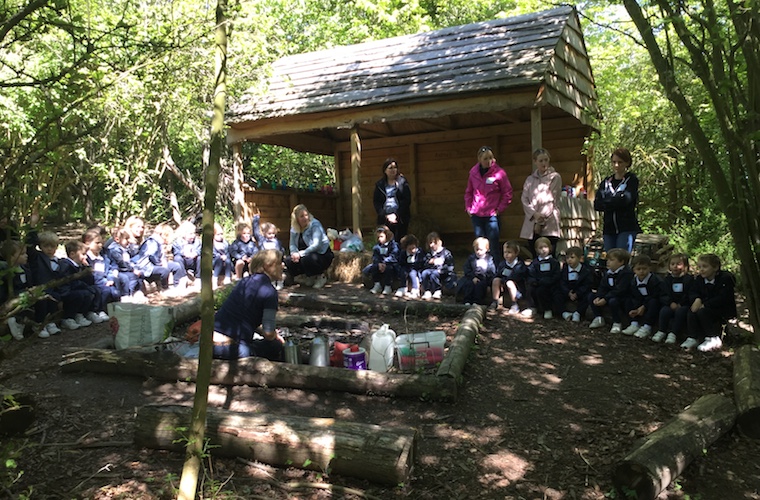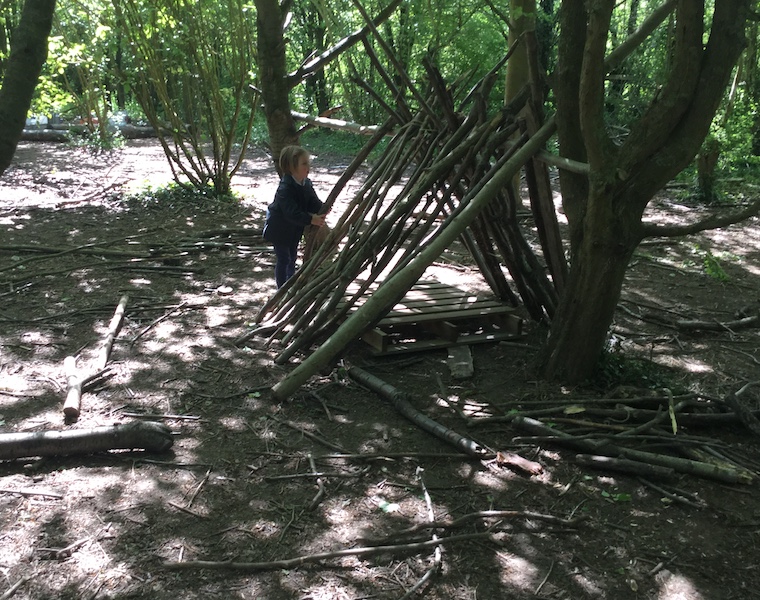 My word! What a truly fantastic morning we had on Monday at Lullingstone, with the most perfect weather conditions! The excitement started early on as we (and a mountain of lunch boxes) boarded the coach to start our adventure 'into the woods'. After a very quick journey, we arrived at the Country Park, to be met by Ranger Donna, 'Ranger Ted' and of course, our lovely parent helpers. Then off we snaked, up to the outdoor classroom in the woods, where our morning of exciting activities began.
To start, each team was given an egg box and an adjective, for example 'spiky', 'smooth' etc. We then explored, collecting items to fill our box, keeping our team's word a secret. The other teams then had to guess each other's adjective, just by looking at the contents of their egg box.
Constructing homes and habitats for little woodland creatures came next, with lots of super ideas and some very cute and luxurious homes created, including swings for squirrels, slides for ducks, and cosy burrows for rabbits! The children worked so well with one another, also building dens for themselves. It was delightful to watch their confidence and creativity when left to their own devices. Children were carrying the heaviest of sticks and logs, climbing and swinging, and even creating letters with sticks.
Ranger Donna provided some strong string which children used for weaving, tying knots and adding sticks to create fishing rods and the like. Next, we sat around the square fire pit while Ranger Donna explained how to make a fire and we all enjoyed a cup (or three!) of the "best ever" hot chocolate, followed by popcorn, toasted over the fire.
With renewed energy, some of the children then went on to create clay faces, adding an array of natural resources to depict features, while others continued den-building and exploring.
One of the absolute highlights of our morning, was when one of our observant children spotted a bird box, positioned quite low down in a tree. Ranger Donna explained that it was a dormouse nesting box, but when she kindly took it down to let us have a closer look, we were amazed to see baby birds nesting inside!
"Just like the book of Owl Babies that we read in Transition," one of the children commented to me later! A picnic lunch and a quick story rounded off proceedings nicely, such that we were able to return 22 grubby, tired but happy children and teachers to school, after a truly memorable day.