A new favourite game!
17 May 2019
Form 1 have been playing Hunt the Letter Sound.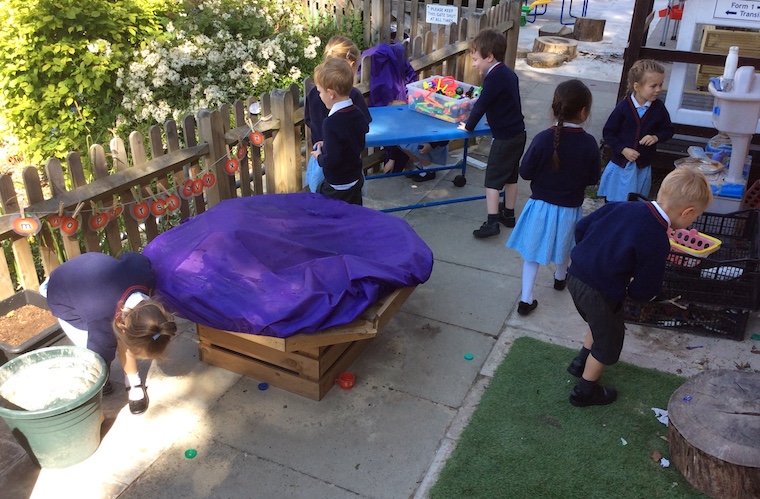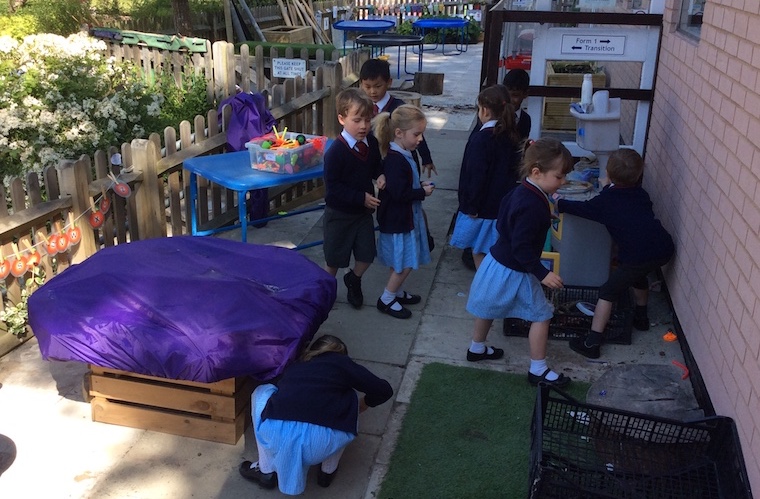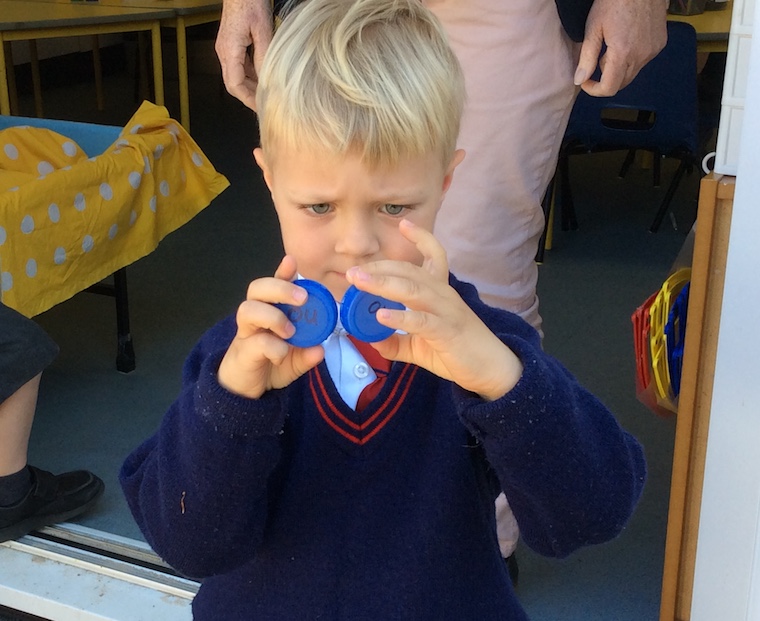 We have certainly been making most of the weather this week by taking our learning outside. The children loved playing 'hunt the letter sound' using recycled milk bottle tops which had either 'ou' or 'ow' printed on them.
One half of the class hid the sounds outside and the other half had to find them, bring them back inside and then place them under the heading 'ou' or 'ow'. Then they swapped over.
We had to give up when we just couldn't find the last couple but they eventually turned up.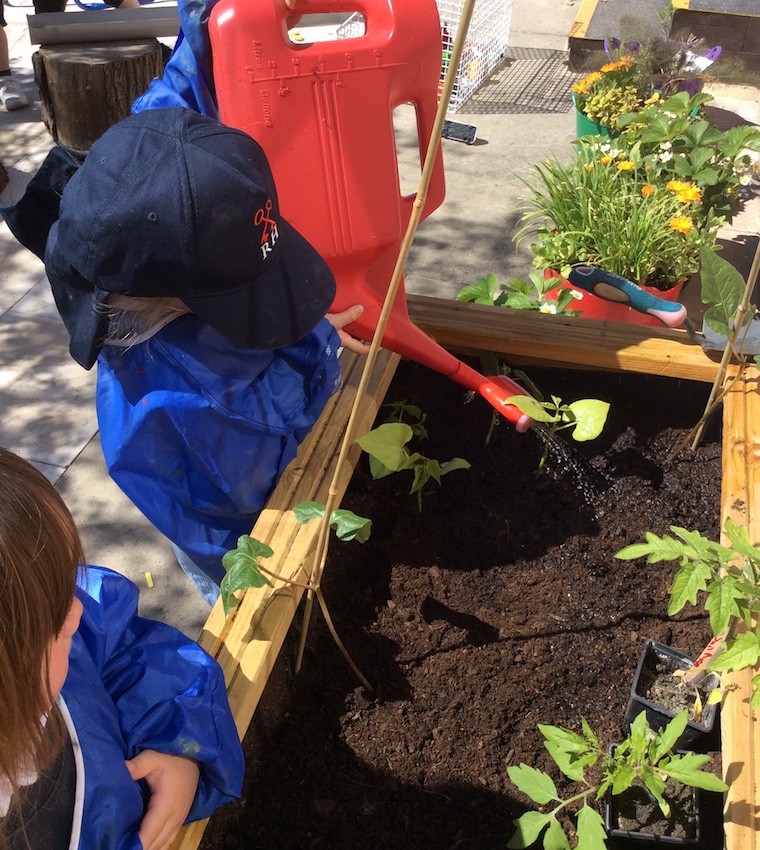 The children are desperate to play this again and so we will do so next week with different sounds and using a timer to add even more excitement.
We have used our new planters for the first time this week to put in our vegetables. Runner beans, French beans, peas and carrot seeds were popped in the soil by the children who are full of excitement to see them grow. With the wonderful sunshine, they have had a great time keeping everything watered.
Turning to our theme of recycling, the children have been excited to visit other classrooms as well as the kitchen this week to collect any old plastic or cardboard containers and tubes, which Form 1 are going to reuse to create something else. All donations gratefully received.