All Greek to ... Form 7
22 May 2019
Form 7 have bounded from one excitement to another over the past few weeks!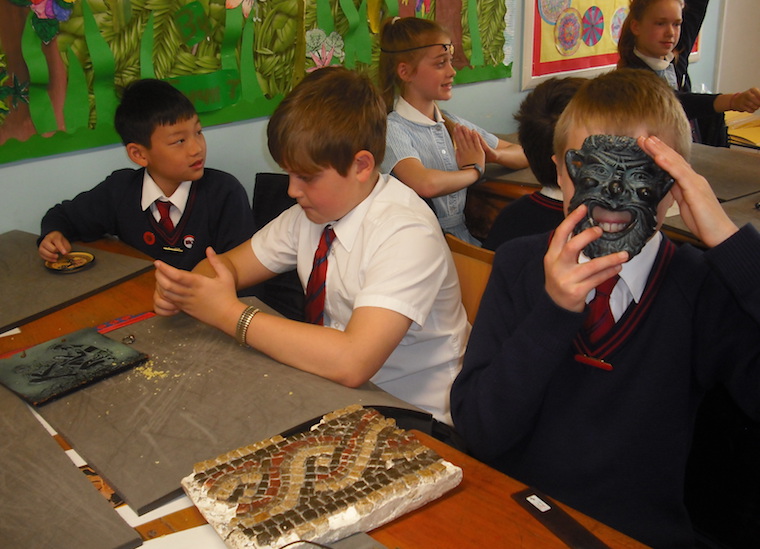 After the exhilaration of la France last week (see the pictures here), Form 7 are now firmly ensconced in rehearsals for Pocahontas, our Summer Production. The enthusiasm has been wonderful and the offers of costumes and props have shown that the children are already committed to making this a show to remember.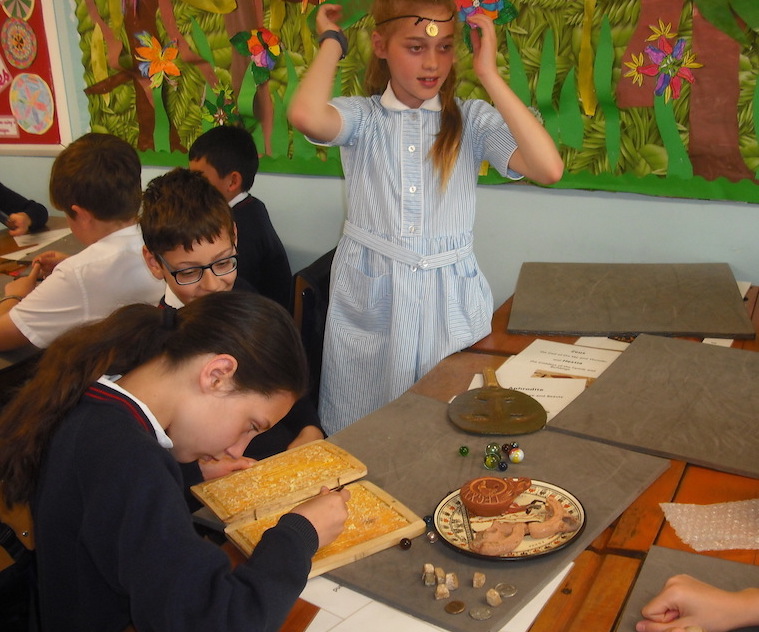 Also this week, Form 7 were treated to a Greek Workshop, led by Lindsay, a representative from Maidstone Museum. They learnt about the hierarchy of the Greek Gods, the layout and acoustics of an amphitheatre and were able to explore many artefacts and replicas, brought from the museum.