A beanstalk fit for a giant
23 May 2019
During the week a tangled web of leaves has appeared in the Nursery.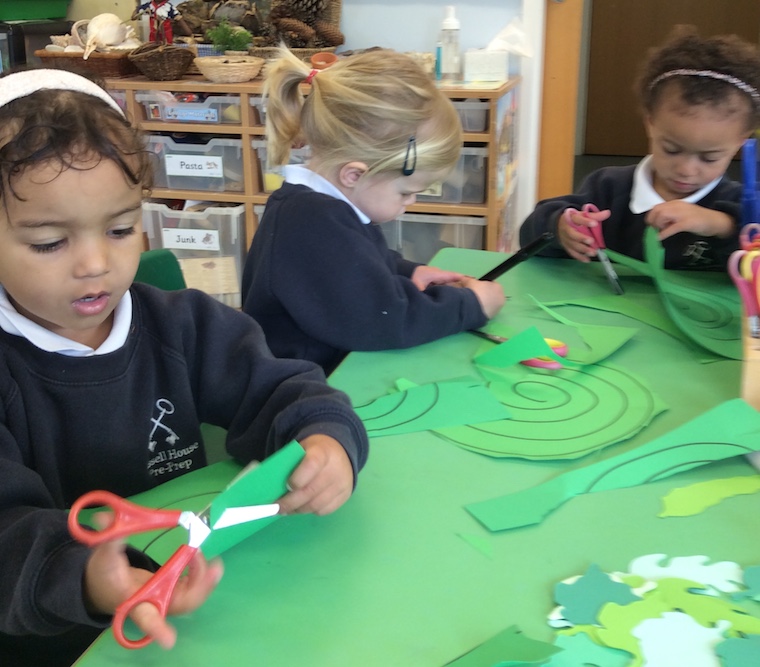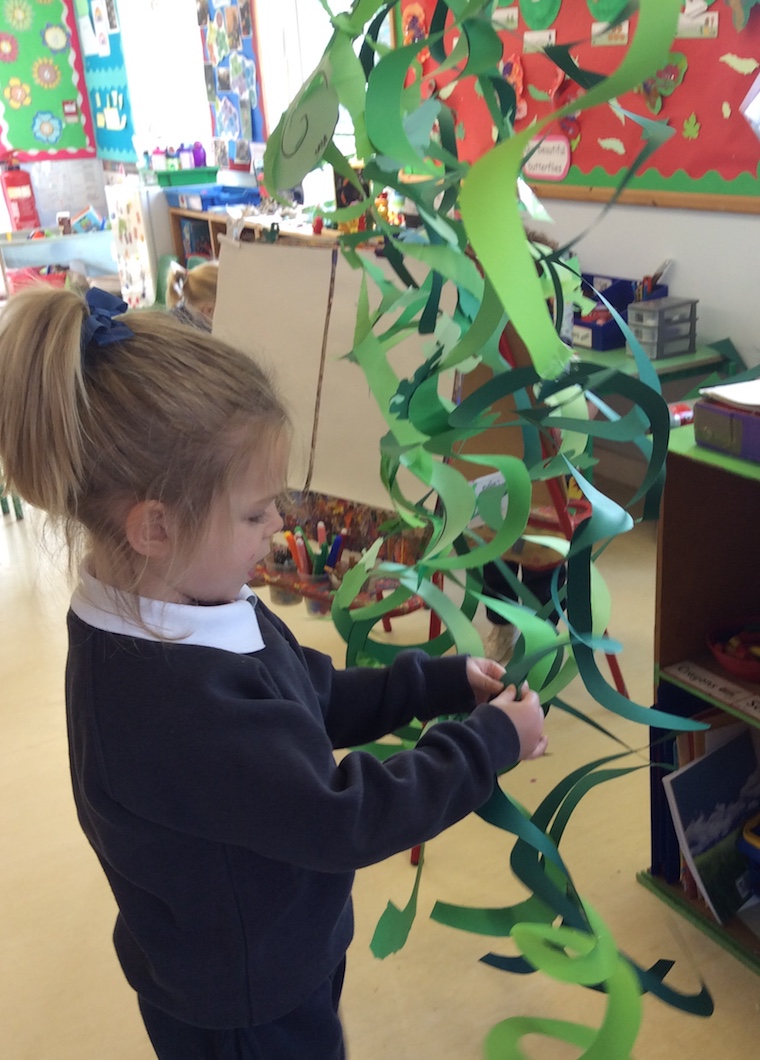 The Nursery children started the week planning a beanstalk for Jack to climb. They set about cutting spirals and adding leaves to construct a huge beanstalk in in the classroom complete with Jack, a giant's pink boot (children's choice!) and a fluffy cloud. See if you can spot Jack climbing up, in the pictures below.
Seeds and beans have been unmissable as the children filled pots and used pipes and funnels to send the beans flying everywhere. It was so much fun! They created beanstalks using duplo bricks to help Jack climb up to the popoid giant waiting in his castle.
They have planted French beans and broad beans and watered them so they were ready to take home - we wonder which one will be the tallest?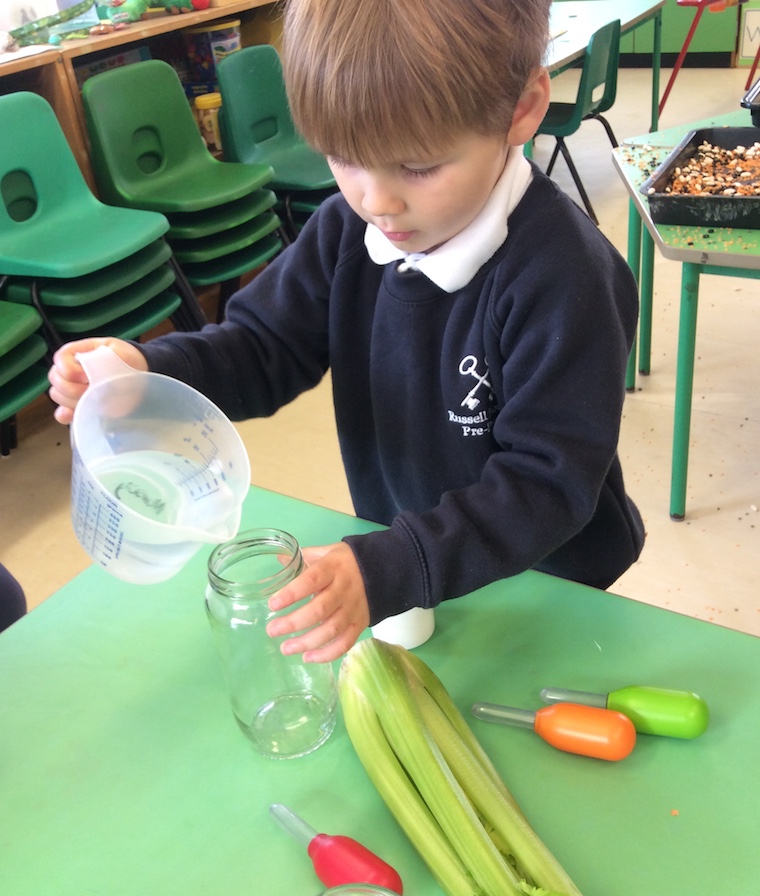 The children added food colour to water and then put in celery sticks to watch the colours 'climb' up the celery. They drew some wonderful pictures in their Special books using fabulous thinking about what the magic beans would grow into. They popped peas out of their pods and the children counted them and estimated how many were in each pod - they found eight little peas in one pod!
Of course there has also been lots of time to play in the sunshine with sleepovers for the dinosaur and the Nursery pets.
Have a lovely half term and we look forward to the new half term and our trip to High Elms on Thursday 6 June.