Our amazing visit to Bore Place
24 May 2019
What a fun and productive day Form 1 had on their outing to Bore Place.
After a quick pit stop for drink and biscuits the children set off to investigate this organic and almost self-sustainable farm.
Recycling, reusing and reducing was a constant theme. The children started by investigating the kitchen gardens and naming many of the growing vegetables while learning how respecting wildlife and the environment removes the need for chemicals to be used.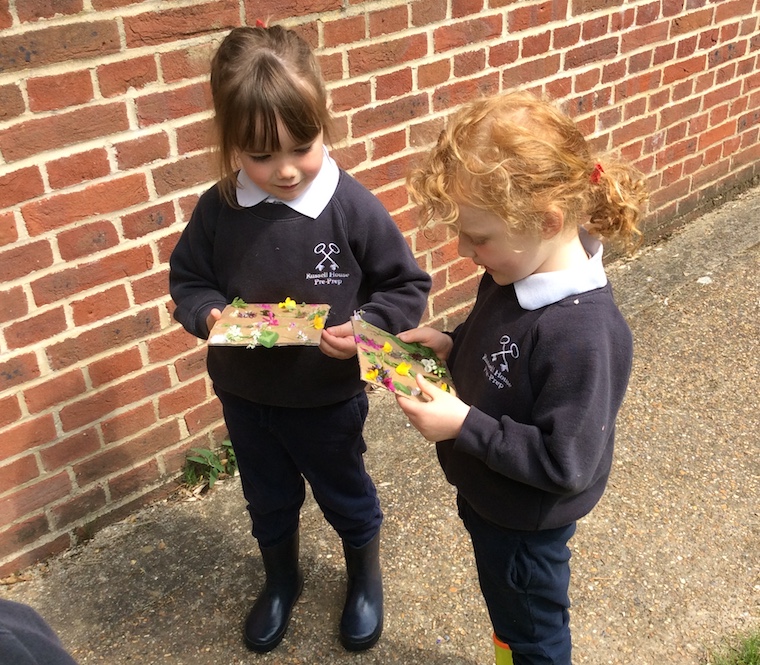 The children took a trip through the meadow and used their observational skills to find a variety of flowers, leaves and feathers to create stunning tiles full of colour.
They visited the dairy cows and calves and found out how the farm feeds them all year around to produce beautiful organic milk. The children looked on in silent fascination at the 'river of poo' produced by the cattle and learnt how it is gathered to feed back into the soil to grow the grass which the cattle then eat to produce their milk.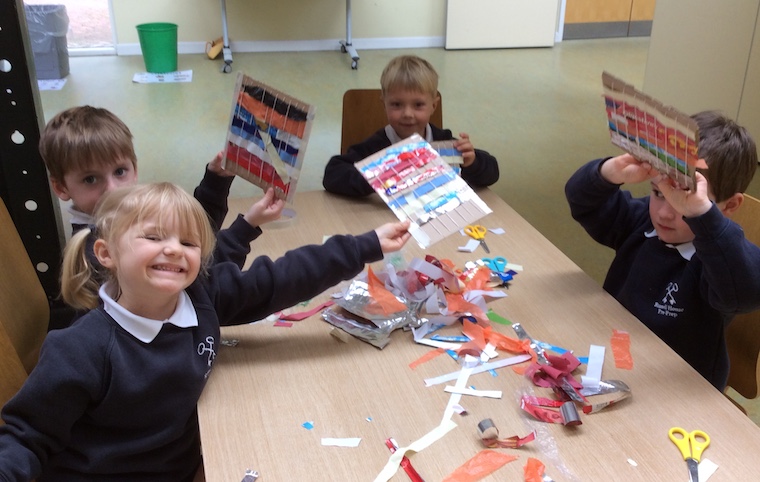 After lunch they sorted their rubbish into the appropriate recycling bins and were excited to cut up much of their rubbish, which they then wove to create more colourful tiles. It was fascinating to compare the two contrasting forms of art they had created and their pride at their accomplishments was a joy to see.
Throughout the day they remained alert, interested, engaged and full of questions and answers about everything around them. They were an absolute delight from start to finish and, as you can see, quickly fell into a contented sleep on the journey home. How lucky are we to have shared such a wonderful day with them.