Investigating habitats
24 May 2019
Form 5 have been studying habitats. Firstly in our own grounds, and then at Horton Kirby.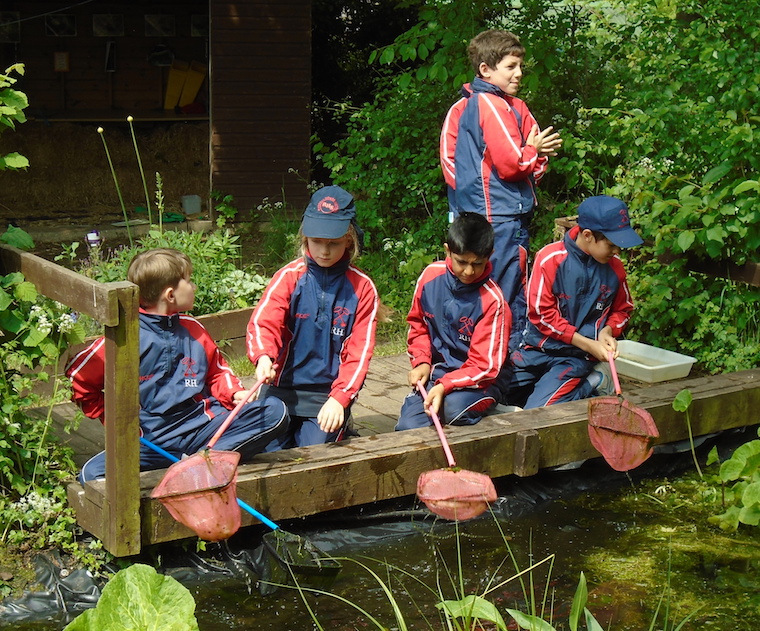 The visit to Horton Kirby Environmental Centre was packed with activities. The pupils collected invertebrates and studied them under microscopes. They then looked at how some stuffed birds were adapted to their environment and diet and listened to recordings of birds' songs. Then it was time to go out and spot some for themselves.
Next they turned to mammals. We looked at how they were adapted to their environment. and saw some live footage of badgers on the Badger Cam. The badgers were feasting on leftover lunches from previous school visits. We then visited the badgers setts themselves at the end of the garden.
Finally it was Pond Dipping Time! We collected water snails and pond weed (not intentionally), saw frogs and tadpoles, and even managed to catch some newts.
After our picnic in the sun, we walked to the meadow where we caught some invertebrates, this time using nets. Keys allowed us to identify each animal that we caught before releasing it gently back into its long grass habitat.
At last it was time to go to the river. We eagerly awaited our chance to get it! As you can see from the pictures, Form 5 learnt lots about habitats and the creatures that live in them during a fabulous day out.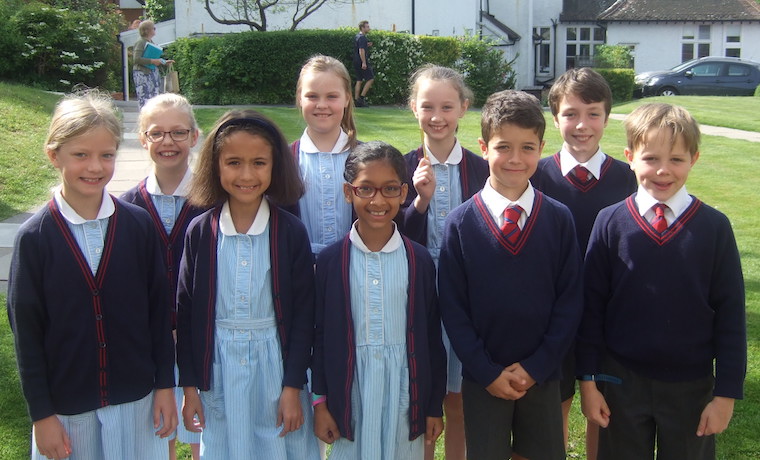 In other news this week from the class, the children have been exploring the properties of 3-D shapes by making some of their own examples, using various materials including paper nets and straws. We also have some new personal bests in the Star Maths results.