Match reports - Cricket
24 May 2019
Catch up with reports from recent cricket matches.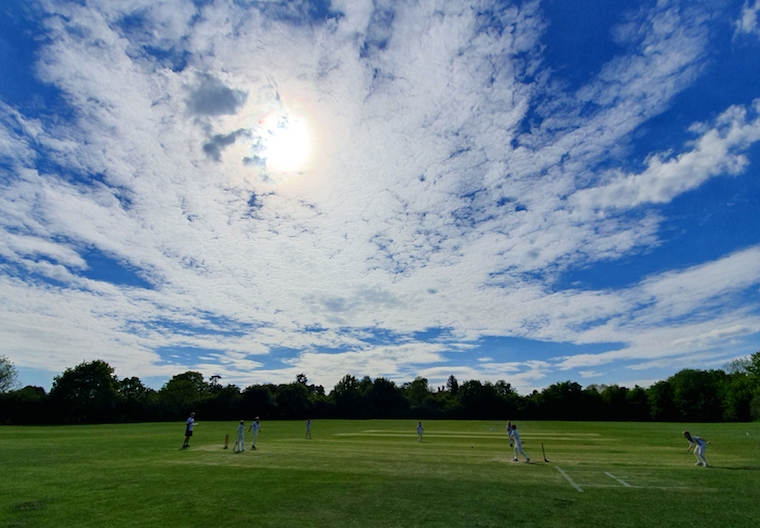 U8 v Solefield School: The U8 team were both excited and nervous for their first cricket match against Solefield School. Everyone played exceptionally well, with Russell House winning by 17 runs, 268 to 251. It was a great start to the season, and we look forward to our next game!
U9 v Solefield School: The U9 team were first to bat. Solefield were good at fielding but also bowled a few wides, which meant more runs for us. The whole squad batted very well. When bowling, the U9 team started well, nicking wickets at every opportunity we had. They had one very good pair batting and after we bowled a few too many wides, we had lost by 12 runs. To improve we need to practise our running between the wickets and bowling more accurately so that we don't bowl as many wides.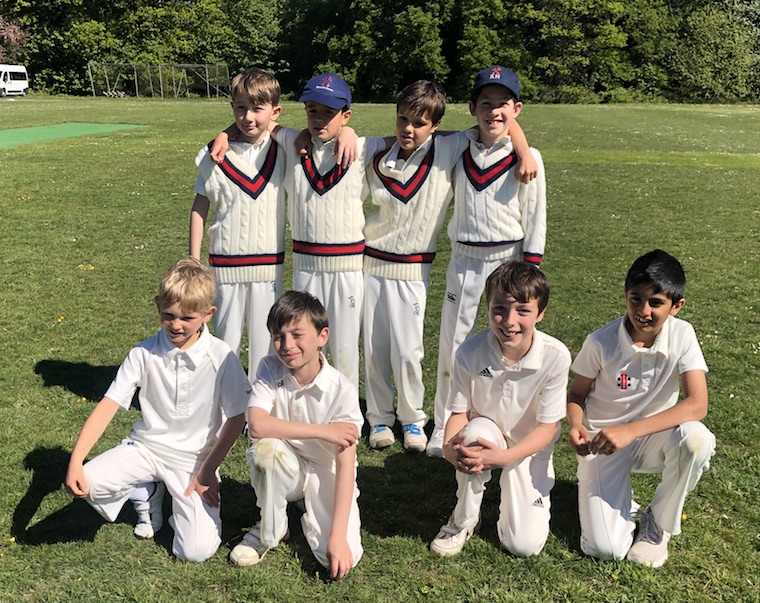 U9 v Spring Grove: The U9 boys played a cricket match against Spring Grove. We played well but Spring Grove played well too and one of their batters dominated the match which they won. There was a lot of good catches but we need to remember to run in if needed. The people who hit the best shots were Eashar, Alex, Zander and Dylan. We played well but Spring Grove played better so let's train harder and try and beat them for next year!
U8 v Spring Grove: Russell House batted first and scored 146 runs with Xavier and Oliver batting well. In response, Spring Grove could only score 141 - 5 runs short of the target. Although we batted well, our bowling was not so good and we conceded many wides.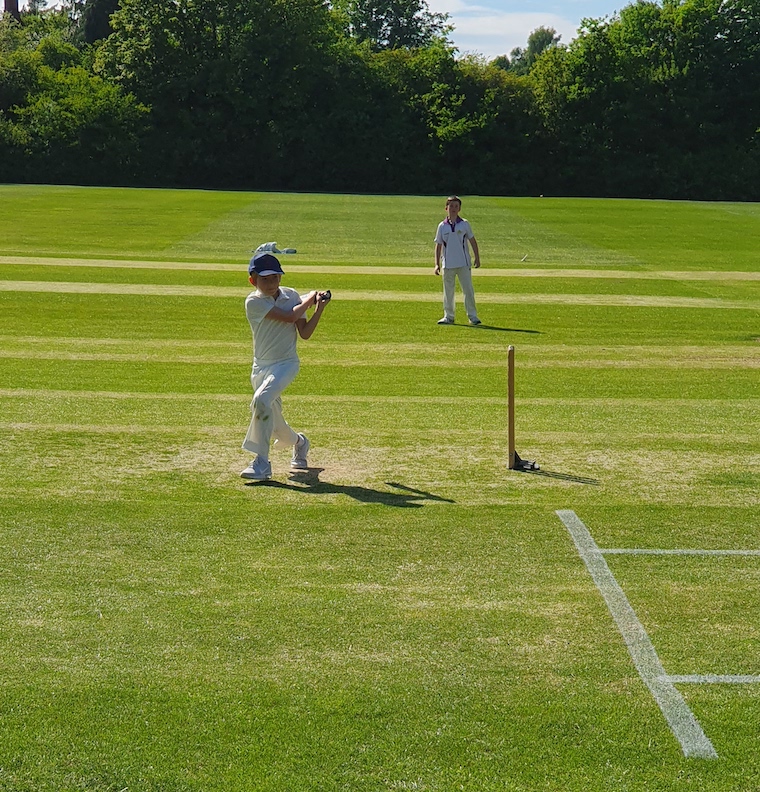 U10/11A v Hilden Grange: We lost the toss and were put in the field. There was some very tight bowling from Louis who got a wicket with the first ball of the match! In total, Louis took 5 wickets and Sammy claimed 5 catches! Hilden Grange managed to get to 151 in 20 overs and we scored 175. Louis and Eddie put on 32 runs for the first wicket which laid the platform for a good score.
U10/11B v Hilden Grange: The B team had almost the perfect game against their counterparts at Hilden Grange. Having batted first, Russell House scored an impressive number of runs with Tommy hitting numerous sixes on a relatively small ground. In response, Hilden Grange lost too many wickets and the winning margin was considerable.