The power of the magic finger
06 Jun 2019
Form 3 wrote fantastic descriptions imagining what they would do with a magic finger.
Form 3 were as spectacular as ever when performing their class assembly to the school this week. They sang, acted and spoke beautifully and even encouraged audience participation by teaching the school a song.
In English the children have been introduced to our new class text, another Roald Dahl classic, The Magic Finger. They used the first chapter as a stimulus to write about what animal they would turn their teacher into if they had the power of the magic finger. Not only did they find this incredibly amusing, they wrote some fantastic descriptions of Mrs Coston being turned into a variety of different animals.
In Science this week Form 3 have been studying life cycles and metamorphosis. They looked at the life cycles of butterflies and frogs and then created a model of the life cycle of a frog before writing about each stage of the cycle.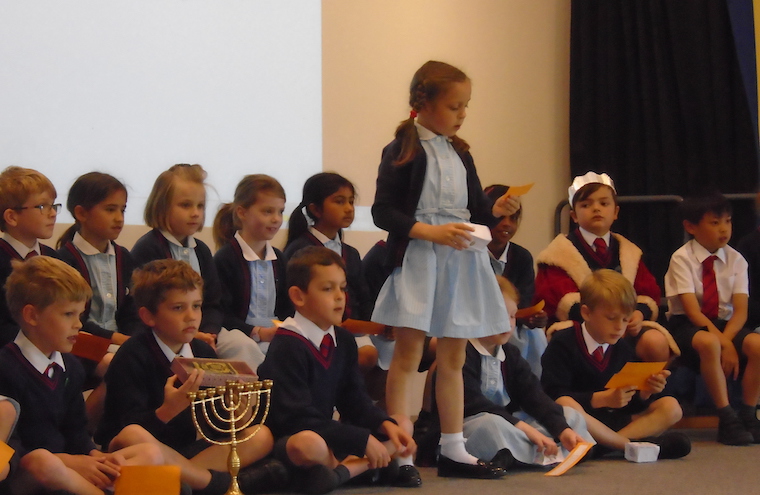 In Mathematics the children have been discovering how to measure the perimeter of shapes and investigating parallel and perpendicular lines. Form 3 used these skills to carry out two investigations and have been developing their reasoning skills when explaining their findings and approach to each task.
In games we have been practising our athletics skills in readiness for next week's Sports Day. The children worked hard to develop their skills in teams and as individuals in the relay and sprinting activities.