Life as an Athenian
06 Jun 2019
Form 7 spent a day experiencing life and times in Ancient Greece.
Small opportunities are often the beginning of great enterprises.
PERICLES, Statesman of the 5th century BC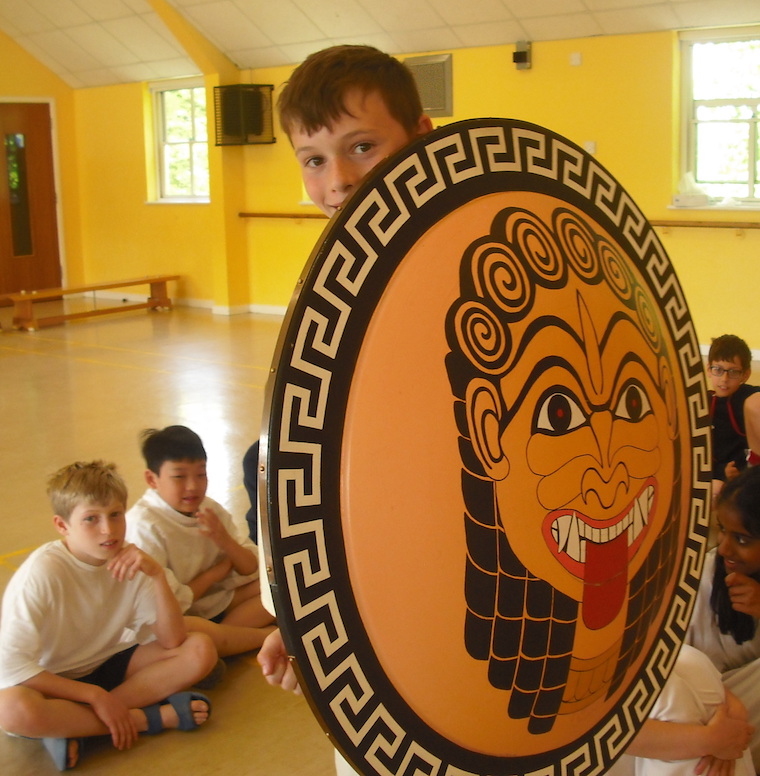 Form 7 spent a day as Greeks this week. Following on from their work in the classroom, the children were able to actually experience what it was like to live as an Athenian. Their costumes added a great atmosphere to the day.
After a quiz about all things Greek, the children learned how to fight like warriors, getting the opportunity to try on helmets and hide behind a Greek shield. They ranked up and had a go at fighting talk and moves.
For the pacifists among them, there was time to play ancient board games and even take part in some Olympic events.