Bogs, dogs and pyjamarama day
06 Jun 2019
The Nursery have been pond dipping and creating habitats for bog babies.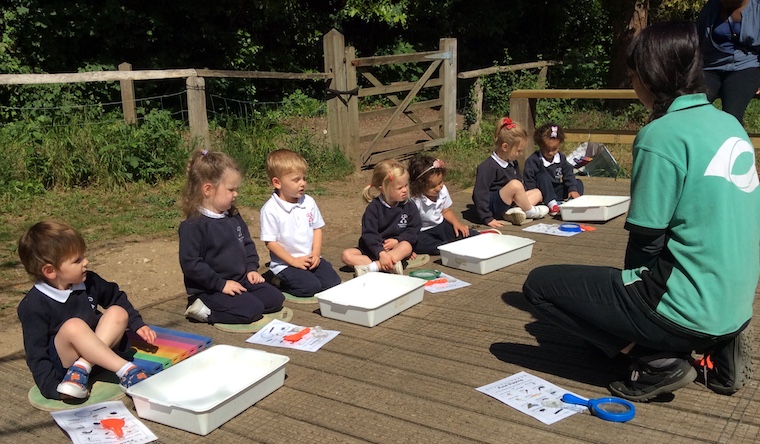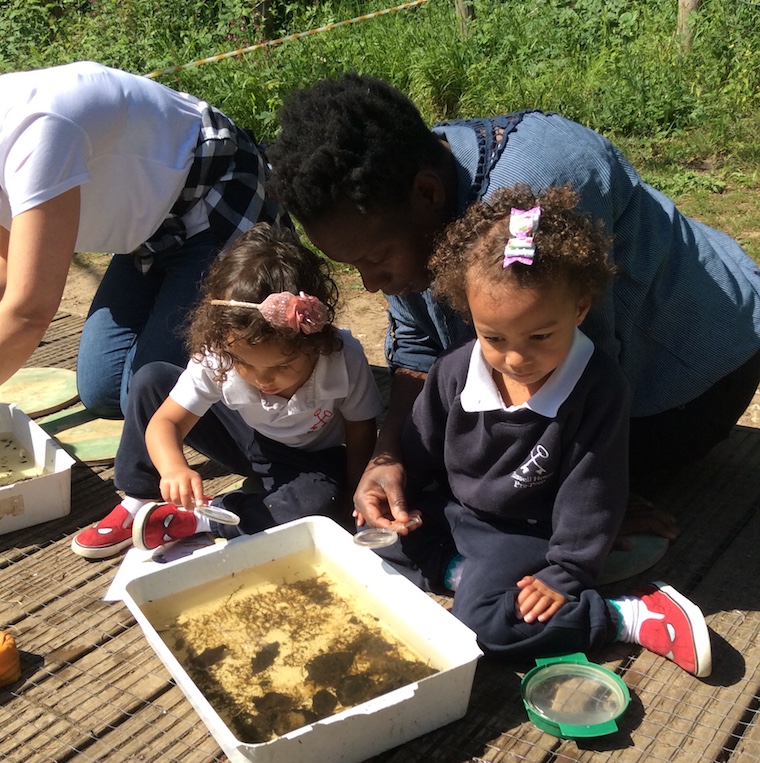 Wow what an exciting trip we had to High Elms Country Park! After nibbling on our packed lunches in the outdoor classroom, we started the day by listening to the Bog Baby story in the park. Then the children were amazing listeners as they learned about all sorts of pond life when they went pond dipping with their very own nets!
No Bog Babies were found but hundreds of tadpoles, other pond life and large logs which the children examined in the water trays using magnifying glasses. Apparently there was even a crocodile but luckily he managed to avoid being caught in the net!
The children then found lots of natural objects in the park to make their own ponds and tadpole pictures before enjoying their packed lunches - another popular time of day. Even the heavy shower did not deter us from enjoying and sharing our picnics.
A very big thank you to all our parents and grandparents for making this such a special day to remember.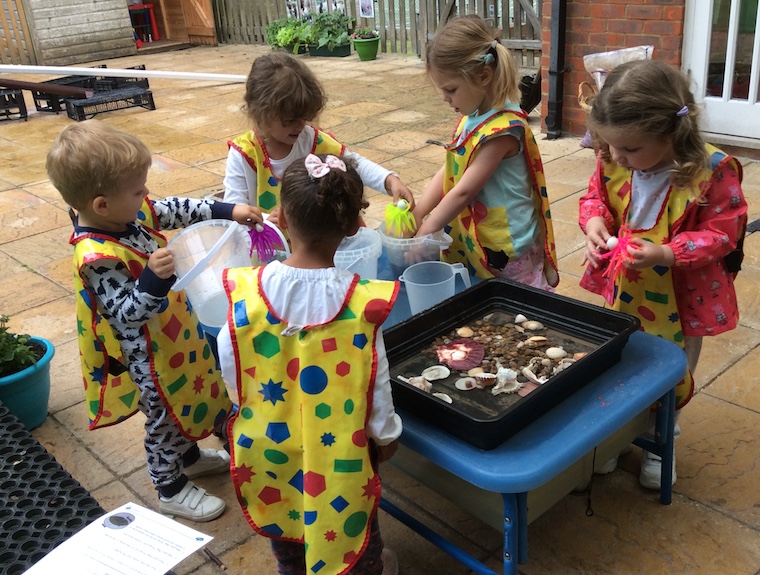 In the Nursery the children have been making their own Bog Baby homes. They explored natural materials including gravel, stones, shells and water as they created some wonderful Bog Baby habitats.
Then there was more excitement as the children combined bubble bath, shower gel, soap and foam to create a really beautiful smelling bog for the Bog Babies to explore. Scissor skills are developing as the children cut their own Bog Baby shape and used different media to create our Bog Baby display - we hope you like it! They als made a fairy habitat using natural objects and, of course, lots of shiny gem stones.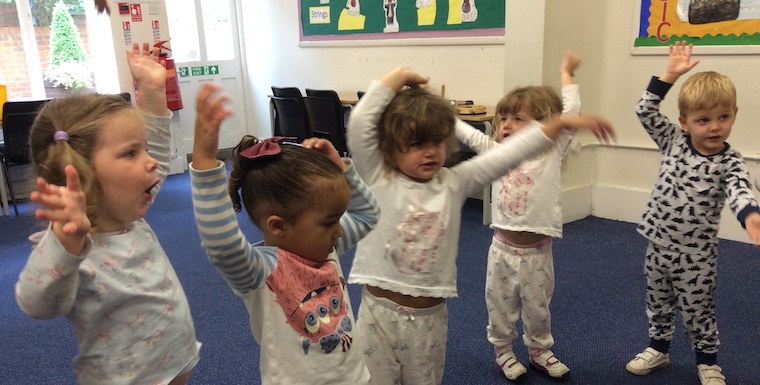 Pyjamarama day was full of fun with everyone wearing their favourite pyjamas and designing their own pjs using lots of creativity and colours.
Outside, a background for the 'dog show' was created using a huge piece of cardboard and some lovely pictures and drawings of the show! The large 3D blocks were then used to build the stage and also to make houses for the pet dogs!