Sensory explorations in Robins
07 Jun 2019
With sounds, smells and sights to explore, there's been a sensory theme in Robins.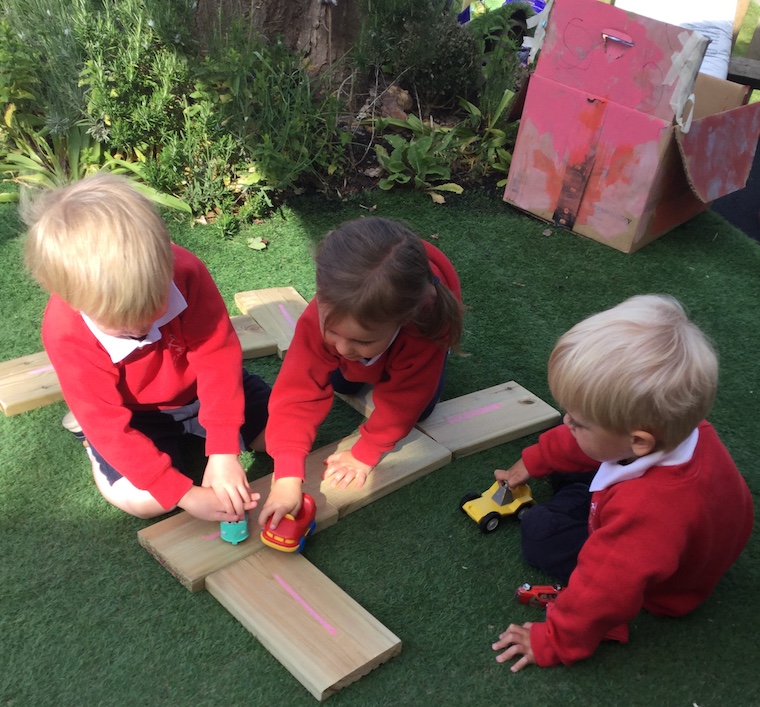 We collected flowers and leaves to make potions and perfume. The children used pipettes to add water to their bowls and then combined the petals and leaves to make magic potions.
We also included lovely fresh herbs which made the potions smell beautiful. This was such a great activity as it embraced the characteristics of effective learning and, most importantly, they had fun!
Continuing our sensory theme, the children enjoyed exploring the material pots and playing with the rice. They liked spooning the rice into the tube and then laughed when it came out at the bottom. The Robins made salt dough leaves and enjoyed rolling the leaves onto the dough to make pretty patterns.
We have spent a lot of time outside and some Robins enjoyed 'fixing' the fence. After all the exertion of DIY in the garden, one Robin headed into the playhouse for a little rest!
In the mud kitchen, the children have been using the logs as stepping stones. Exploring and overcoming risks and challenges is such an important skill and supports their confidence and resilience.
Form 5 came and had fun with our Robins. The older children are great with our little ones and it's lovely to see them helping. We love their weekly visits.