We're in the money!
07 Jun 2019
The theme of money has run through lots of Form 1's activities this week.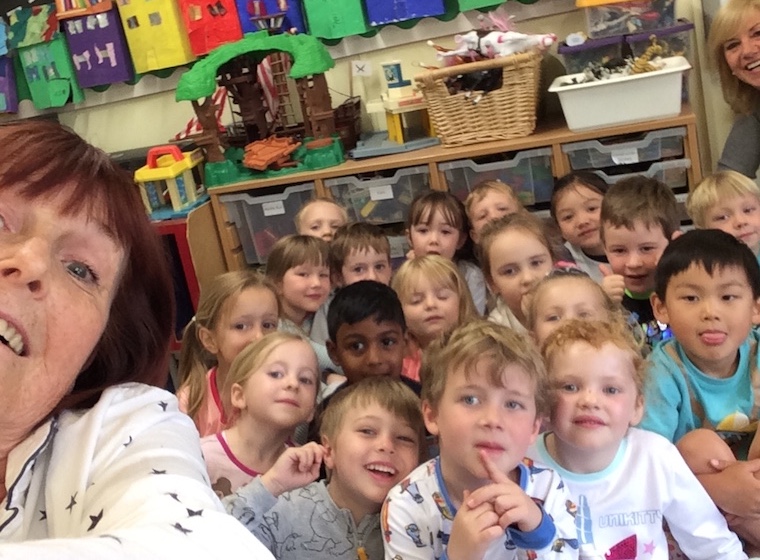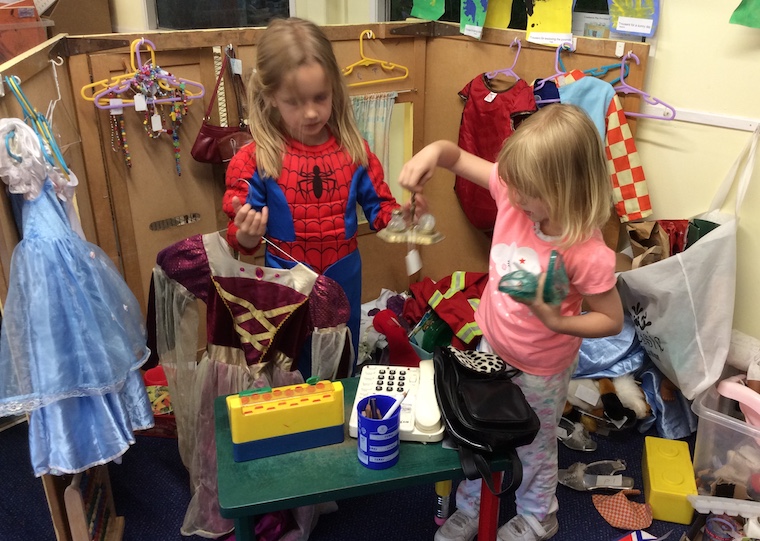 As I often say, I cannot quite believe just how much the children have achieved during the week!
Pyjamarama was so much fun and all for a good cause. As you can see, I haven't quite got the ability to take a decent selfie - to be honest I should have let one of the children have a go.
Our Secondhand Shop was restocked this week with the children deciding amongst themselves how much to charge for each item and then writing labels and pricing it up.
Continuing with the money theme, children had lots of fun identifying different coins, using REAL money (so exciting) and then going outside to work in two competing teams to pick up as fast as they could pictures of different coins that I called out.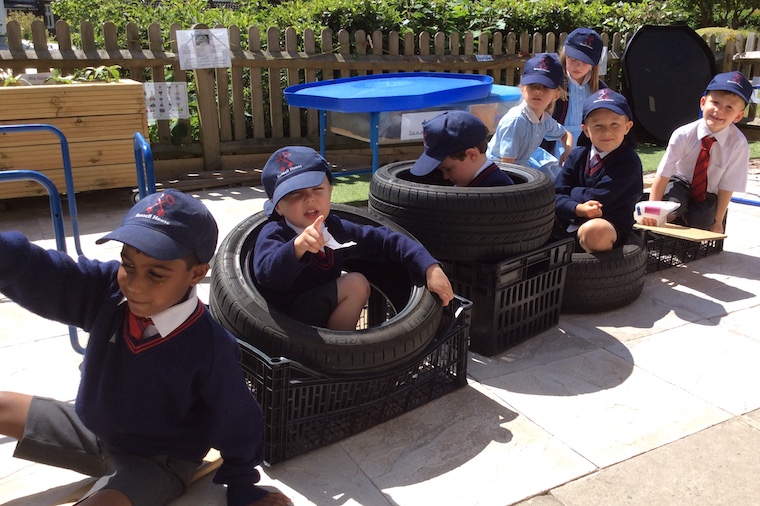 Assembly gave the children a chance to show everyone what they had been up to this term, which led them to explain how they made houses, shiny mobiles and ball catchers out of things that would normally have been thrown away. Even Mr McCarthy joined in by trying out one of the ball catchers!
The children have also enjoyed dashing around sorting words into 'families', all with matching endings, placing them into different hoops around the classroom.
With the weather finally taking a turn for the better, the children have been using cardboard boxes, planks, crates and tyres to make castles and boats to sail the seven seas. In fact the weather was so good I also managed to have a play outside with some of the boxes and naturally grabbed the opportunity to have an alfresco bath in the the sunshine!