Into the jungle...
07 Jun 2019
This week has seen Transition coming out of the woods and into the jungle!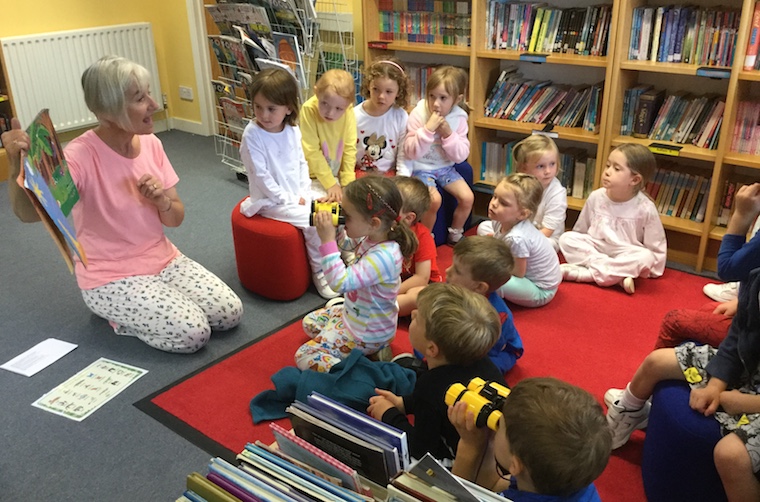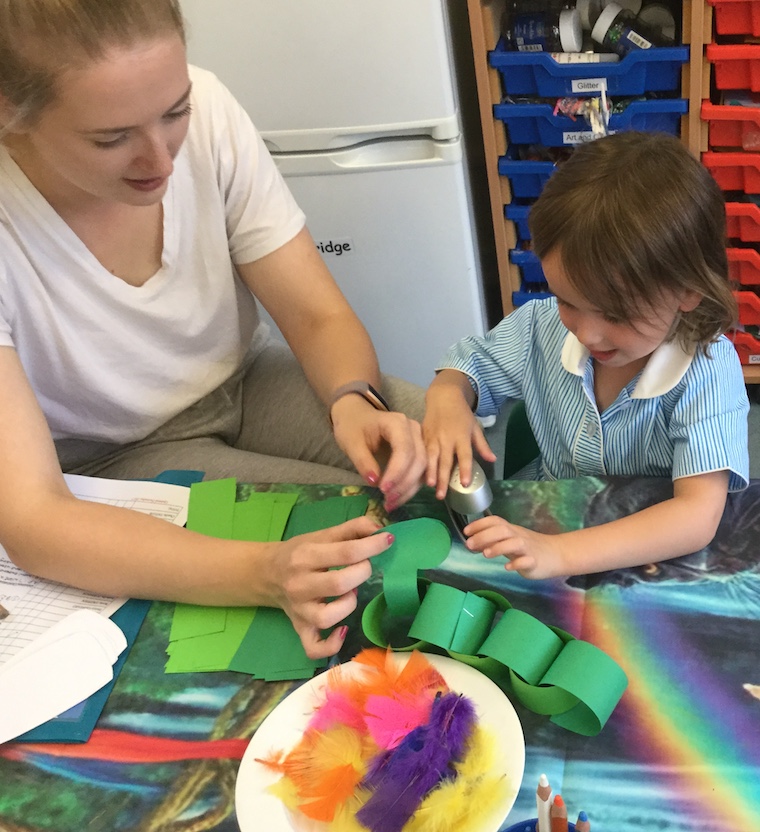 The children have been enjoying making parrots with colourful feathers and creating paper chains to make slithering snakes, which they assembled using a stapler.
An array of tigers, cats and lemurs were brought in from home for us to discuss. We played with all our small jungle animals and even examined the shadows these animals make when placed in the sunlight.
There was definitely a Rumble in the Jungle on Pyjamarama Day when we went up to the library in the Hub for a quiet story... That is, of course, before some of us settled down for bed!
Our phonic sound 'llll' generated lots of lovely ideas and some children drew their ideas onto the whiteboard... lips, lolly, lion and lorry.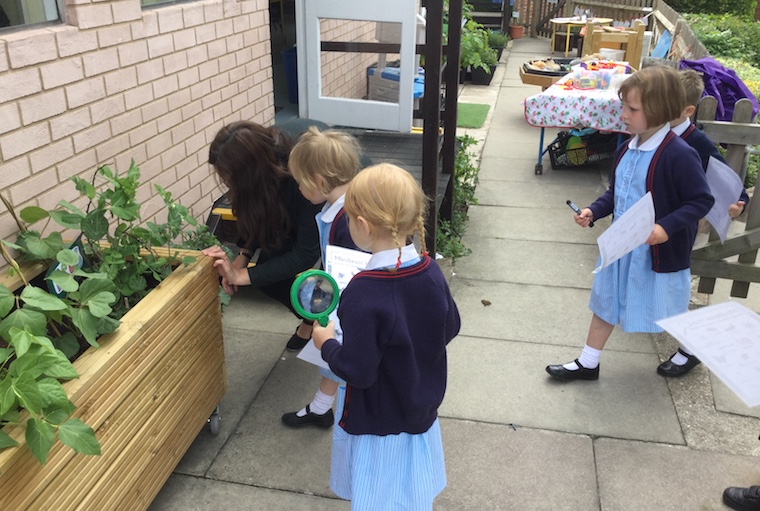 Our visiting stag beetle has continued to generate great interest outside. "It's fascinating," exclaimed one of our children, when she saw it waving its pincers! So we decided to search for and identify various minibeasts, by lifting up the logs outside.
While some of our busy gardeners industriously dug for potatoes in the sunshine, others were busy making a more sinister spider cake for Mrs Nelson. This included an assortment of delicious looking spiders and other creatures!
Our Sports Day preparations have begun in earnest, so fingers crossed for a dry day next Thursday!