Sports Reports
07 Jun 2019
Find out how our cricket teams have been getting on in matches this week.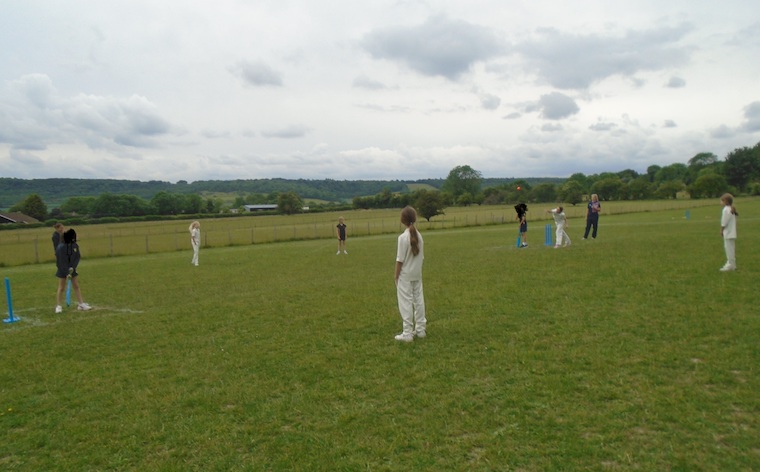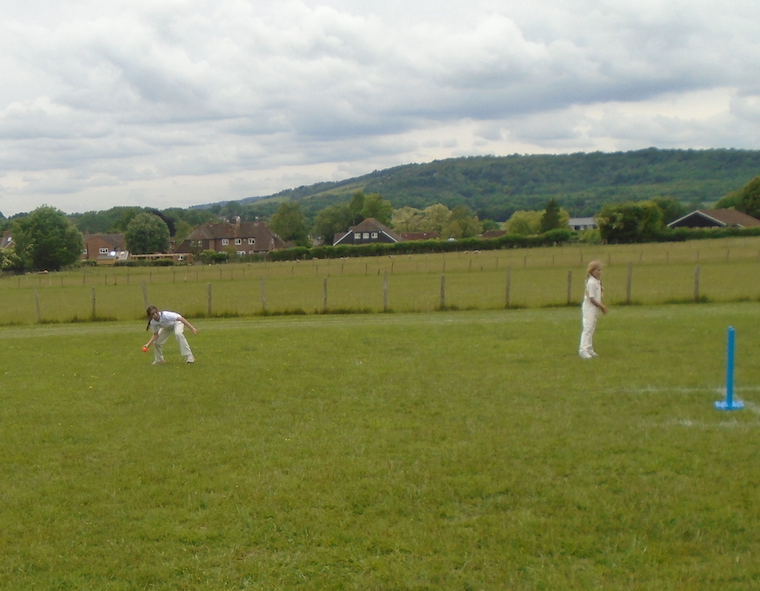 U10 Girls Cricket v Fosse Bank: On Wednesday, the Russell House U10 girls played a cricket match at home against Fosse Bank. The game was quite quick and Russell House did phenomenally well! We got many fours and even one six! Lucy did some excellent bowling, as did Isobel. Zhanna was amazing at batting and hit two fours. Congratulations to Anna, who hit her first ever six and was also voted as Player of the Match. In the end, Russell House won by 25 runs! I think that overall we played a fantastic match! Well done everyone!
U11 Girls Cricket v Rose Hill: On Wednesday, the U11s played cricket against Rose Hill. In the first game we batted well, scoring quite a few fours, and Hebe and Lily also got a wicket each. In the second game, our fielding was really good, in particular, getting the ball back to the bowler or wicket keeper as fast as possible. We scored two wickets: one from Olivia, bowling, and the other from Florence as wicket keeper. We had a really fun afternoon of cricket! Well done girls! Reports by Anna, Lily & Florence
U10/11A v Hazelwood: The U10/11A team faced a highly competitive team from Hazelwood on Wednesday. We bowled first and got them out 7 times, but their batsmen were very good and scored lots of quick singles. They scored 114 runs which was hard to catch, but we tried. Then we batted and started off not very well getting out 3 times, so we had a big number to chase. Tommy, who was one of the last batsman, scored 2 fours later on to add some respectability to our score. Despite the heavy loss, the boys' behaviour was outstanding and their 'never-say-die' attitude was exemplary. The most notable performance was Sammy's bowling (taking 3 wickets in two overs).
U10/11B v Hazelwood: The U10/11 B team fared much better, beating their rivals by 16 runs. There were not any standout individual performances, but the team performed very well overall. The fielders backed up some tight bowling and the batters were positive and supportive of one another. Well done boys.
Our match against Hazlewood was very close. We started batting. We did well, consistently getting runs. When it came to fielding we smashed it! Patrick bowled three out, Alex three as well! Barney and Bjorn did well keeping the team positive. James was always ready! Sam, Sam, Tristan, Kiran and Daniel all did very well wicket keeping. In the end, thanks to our hard work, we won by 16 runs. Report by Alex
U8/9 v St Michael's: The mixed U8/9 team won by 18 runs with some strong performances from Xander, who took a wicket in his over and conceded only 3 runs and scored 24 runs with James, and Alfie who hit consecutive boundaries in one over. Overall, the team was very impressive.
U8 v St Michael's: St Michael's batted first against the U8 team scoring 161 runs, while Russell House picked up 2 wickets courtesy of Logan who was also captain. Everyone tried their best and fielded very well. The Russell House batting was very strong scoring a total of 190 runs. Everyone scored lots of runs but the best shot came from Alex who hit a great 4!