Dairy Farmers and Bread Makers
19 Sep 2018
Form 3 had a fascinating trip to Bore Place, baking bread and visiting the dairy.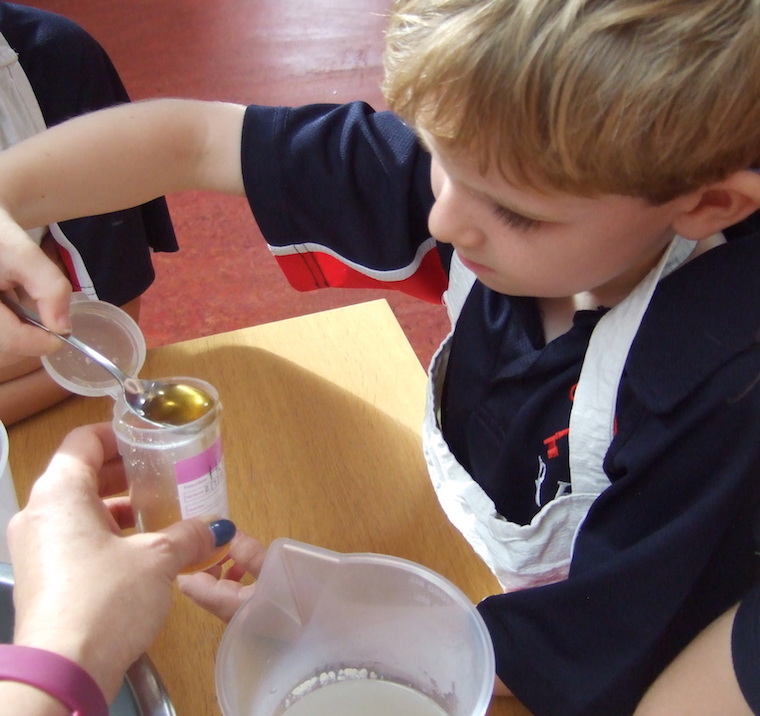 Form 3 had a fantastic time at Bore Place with activities to support their Science and English learning. The day began a little drizzly and overcast but that did not dampen spirits as we excitedly set off.
The first task was to follow a recipe to make bread. The children worked in small groups to measure the ingredients and followed step-by-step instructions. The most exciting part of the process was actually grinding the whole wheat into flour to add to the mixture.
Form 3 demonstrated their creative flair shaping the dough into a design of their choice. Most made a variety of animals including hedgehogs, snails and snakes. I think we may well have some artisan bakers in the class.
While the bread was baking, Form 3 explored the vegetable garden to identify edible plants. The children found vegetables such as rhubarb, squash, courgette and beetroot and then categorised them depending on which part of the plant was suitable for eating.
Finally we visited the dairy farm and discovered how the cows are kept, what they eat and even how their excretions are used to fertilise the vegetable garden. There were many calves at the farm who were mainly shy, apart from one who took a keen interest in its visitors.
The children had a lovely day and were beautifully behaved. Thank you Form 3!