Buckets and buckets of rain
13 Jun 2019
Never mind the deluge, the Nursery have donned waterproofs and had lots of outdoor fun!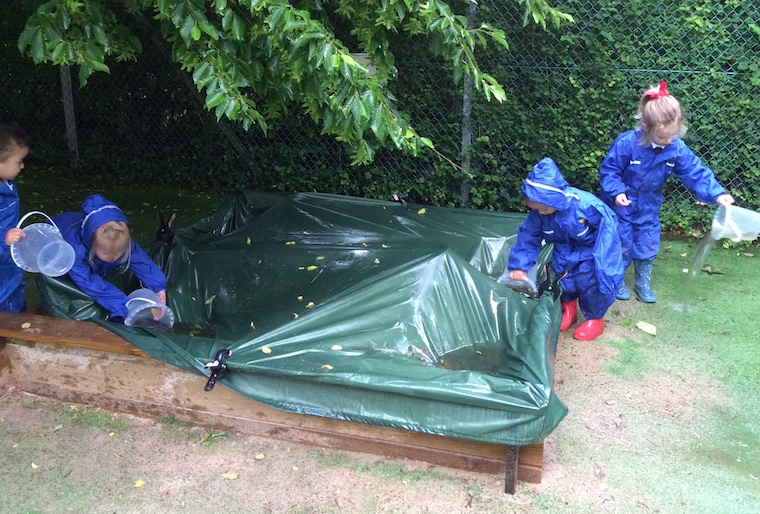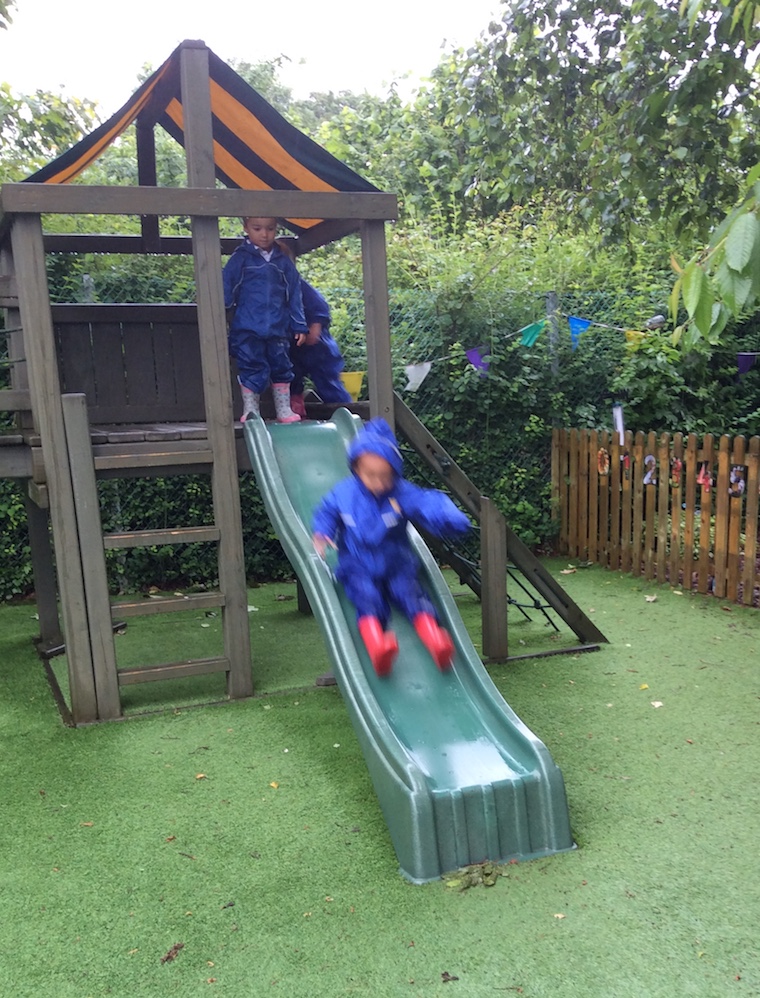 It's been such a rainy wet week in Nursery but this did not stop us from having fun in the garden!
We danced in the rain and literally found bucketfuls of rain water which had collected in the cover of the sandpit. We had great fun emptying them to create a river of water and more puddles! The children whizzed down the slide super fast in their all-in-one weather suits.
Our story this week was about Billy and his bucket and the children have been exploring their own rock pools in buckets just like Billy. The shells, stones and sea life creatures have had lovely homes and the children have been learning about life in the ocean.
A beautiful home was created for two little garden snails which we found in the watering cans - they even had some of our Nursery lettuce which is growing in the garden.
The children coloured and designed their own buckets and have been busy making cards for their special daddies for Sunday. We wish all you lovely daddies a very happy day!