Never mind the weather!
13 Jun 2019
A little bit of rain hasn't interrupted outdoor fun in the Robins this week.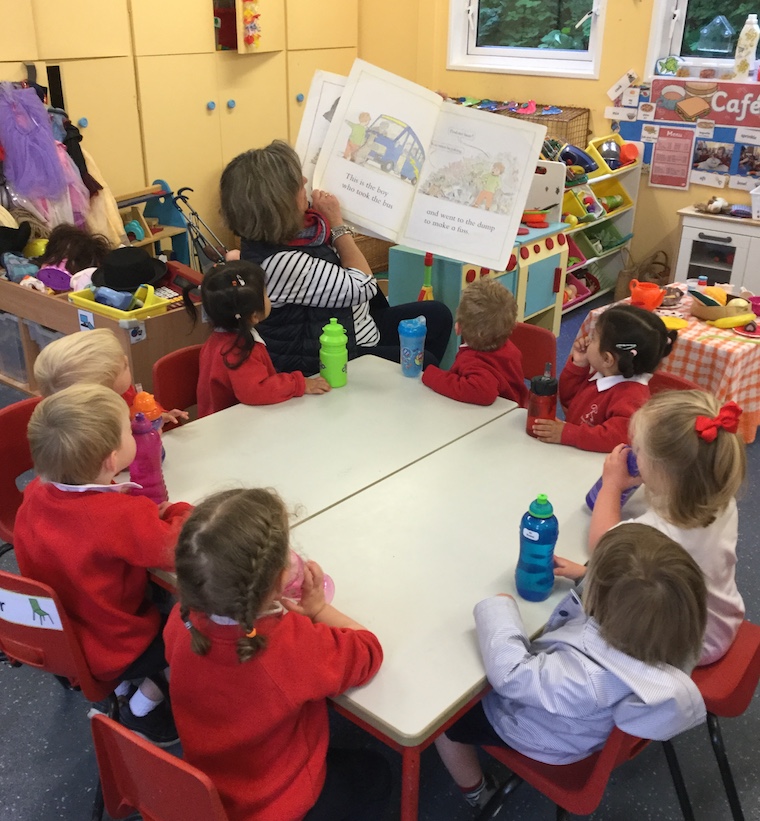 The weather has been very temperamental this week but this didn't stop the Robins from exploring the great outdoors! We embraced the rain and had a lovely walk in our raincoats and wellington boots - we even saw a train go past!
Our topic this week was Sports Day and Teddy Bears' Picnic so we read This is the Bear. We were so excited for Sports Day but, due to the huge downpours of rain that saturated the ground, we made fruity milkshakes instead.
Our Robins have continued to enjoy open-ended activities and worked together to make a road for the cars. The children have been exploring sound using tubes and it was lovely to see them sharing with their friends. A couple of Robins managed to have their own picnic in spite of the weather. We had a lovely visit from Form 5 who joined us for a yummy snack and a play in the side garden.
The children have been making something special for Father's Day which included a lovely poem (Toot Toot, Beep Beep). We hope you have a lovely weekend.