Walking in the jungle...
13 Jun 2019
Endangered species, home-grown potatoes and Father's day have all featured in Transition's week.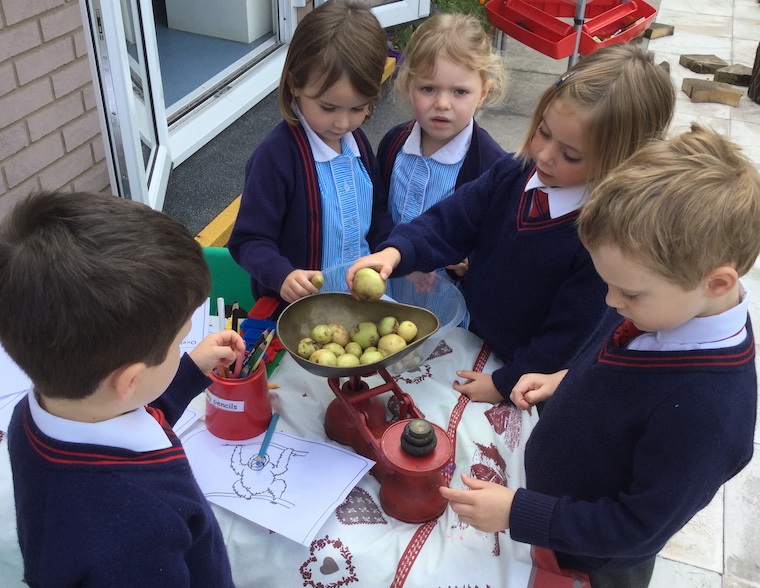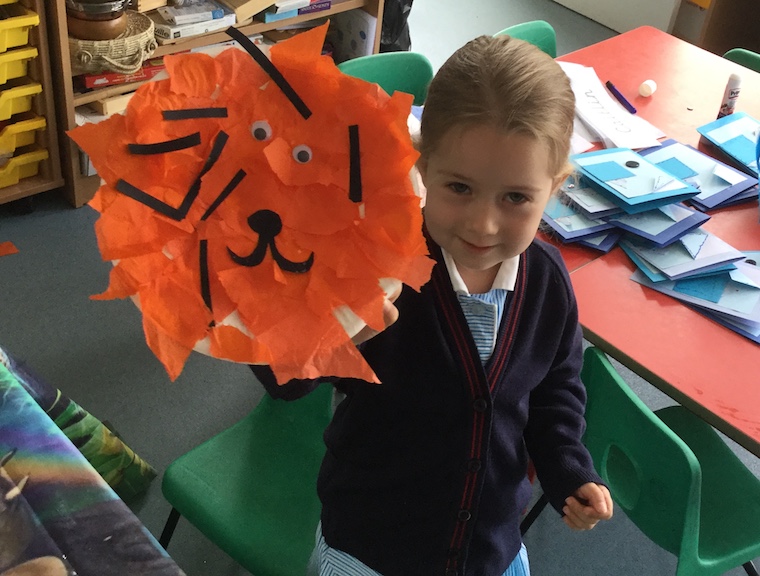 A pack of growling tigers has stalked into Transition this week, as we have begun to think about endangered animals. The children have been very interested in our theme and used good reasoning skills to consider why animals might have become endangered.
We are reading a book, Lottie's Letter, to complement the children's learning, which also illustrates why we need to think about looking after our world, because it is so precious!
Outdoor play has involved weighing our potato harvest so far. Already we have dug 3.5lbs of new potatoes and there are lots more to come. Looking for minibeasts is still engaging the children when outside and I was intrigued to see their fascination when they placed a tiny snail on a drainpipe!
There was great excitement in the class on Thursday, when we realised that our Good Choices Jar of marbles was completely full! This depicts all the good choices that the children have made in their words and actions. The children are very excited about what their reward might be, although I am keeping them guessing by telling them we need a really warm, sunny day to enjoy it properly!
With Father's Day just around the corner I must not give away too much, but suffice it to say that the children have been using their creative skills and spending their money wisely in the PA shop. Wishing all of our lovely Daddies a wonderful day on Sunday!