Happy days
20 Jun 2019
Nursery children have been painting happy faces and talking about what makes them happy.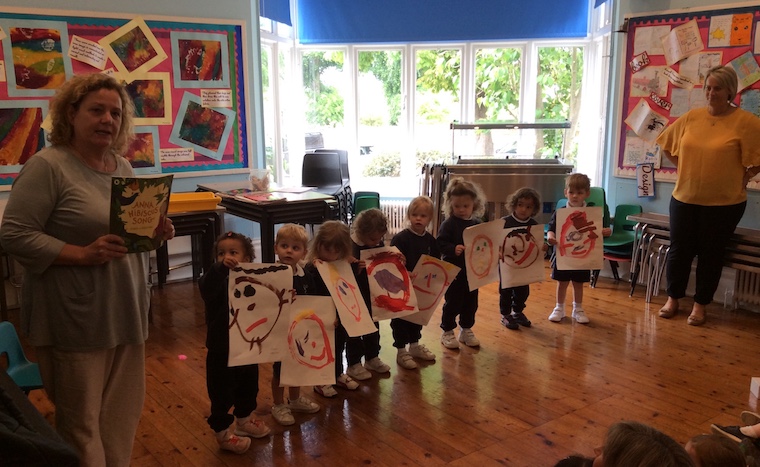 The Nursery children have been making amazing patterns and arrangements with natural objects this week as they explored stones, slates, pebbles and flowers.
They cut and snipped flowers to decorate the beautiful designs they had created. Then they used flowers and leaves to make soup for the fairies in the garden.
The children chatted together about what makes them happy when they chose different coloured paints to paint their own happy faces, just like Anna Hibiscus in the story. They then showed these and other fabulous pieces of work to the children in our Pre-Prep assembly. They all received huge applause making us very proud!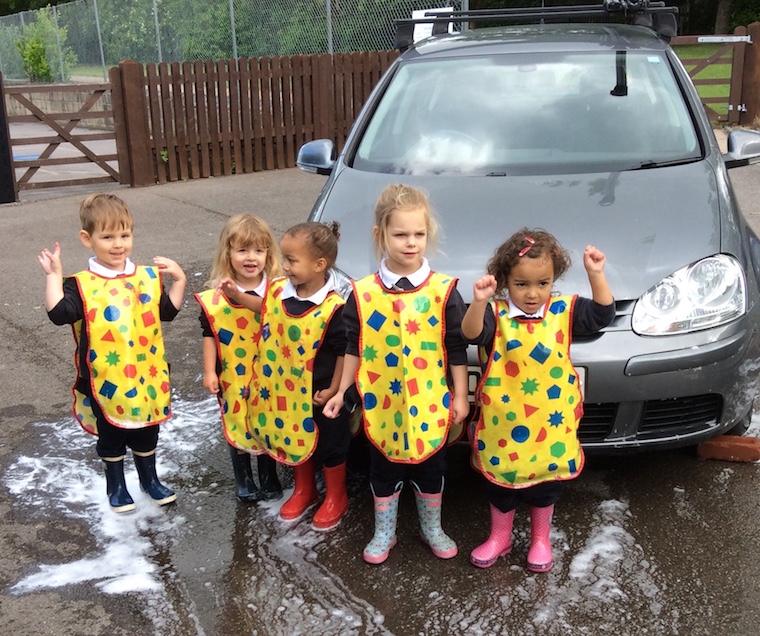 The African wild animals have been enjoyed in the jungle and the children added water for them to have a bath and created waterfalls on the logs.
I've also included some fantastic photos of the children washing my car from last week! It was just like what Billy's daddy did in our story of Billy's Bucket although thank goodness there was no whale in our bucket! As you can see, there was lots of fun with all the bubbles and water and I ended up with a sparkling clean car up to the windows!