Jungle fever!
20 Jun 2019
Transition's jungle display is teeming with life and colour.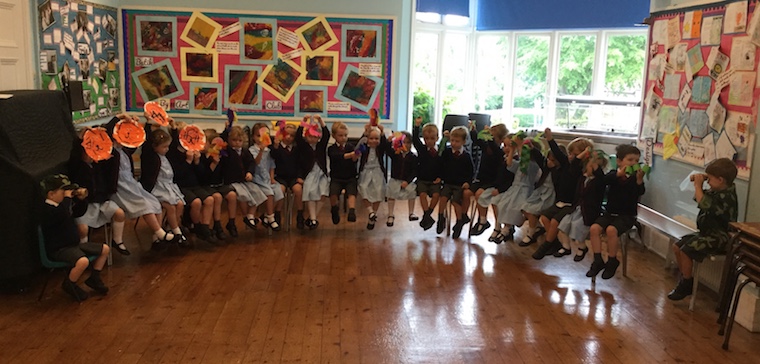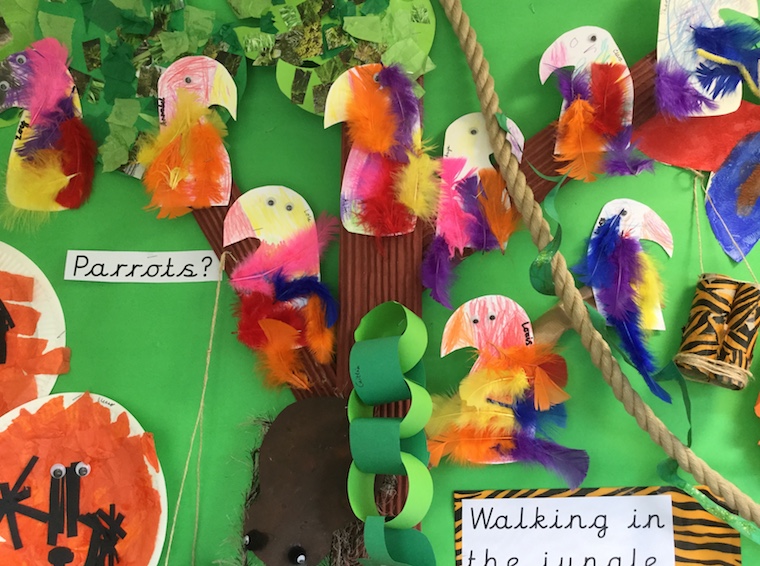 Transition have been so absorbed by our latest theme, that you really could describe it as jungle fever this week!
As well as considering the animals one might find on safari, and then thinking about endangered animals, we have moved on to thinking about tropical rainforests. We now have such an assortment of animals and creatures the children have made with Miss Mitchem - from tigers, crocodiles, snakes and parrots, to butterflies and spiders - that our jungle display in the lobby is absolutely teeming with life and colour.
It was our turn with Nursery to host Pre-Prep Assembly this week, so it was a perfect opportunity for us to show off our fabulous work on the jungle. With plenty of audience participation we sang our song Walking in the jungle.......what do you see? and, with the help of two Transition children who had made amazing binoculars, we found that everyone was able to see a wide range of animals!
Other activities this week have included honing our running and ball rolling skills (with fingers crossed for a dry Sports Day to come) and enjoying the climbing equipment on the Paddock.
Our new magnetic construction resource has brought lots of interest, as the children have built prisons, castles, aeroplanes and rockets, with no end to their imagination and design opportunities.
French Day was great fun too, with a classroom filled with red, white and blue and children filled with croissants! Ooh là là!
Well done, on another busy, fun week, Transition!