Match Reports
28 Jun 2019
We've had some exciting cricket matches in all age groups recently. Catch up with the news.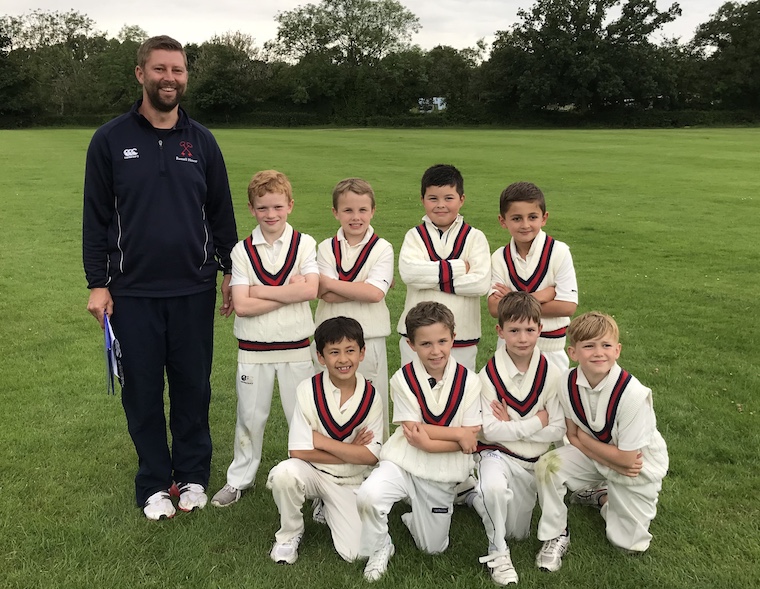 U10/11 A and B v Solefield
The A team bowled first. We lost, but we played really well. Louis and Sammy bowled very well and there were no 6s hit in the game. Peter bowled two people out and caught one and Josh got two wickets as well. It was a good game. We had match tea at the end of the two innings, but not when the game actually ended - there were still three overs left.
The B team's match was a very tough game. The opposition had some very good bowlers and batsmen scoring 6s and 4s. The Russell House team also played really well, such as the two wickets taken by James and the amazing bowling from Daniel taking one wicket and effecting a run-out. Both teams did some amazing fielding and stopping the ball getting to the boundary. Alex did some extremely good batting, scoring quite a few runs. In the end Solefield scored more runs and won the game. Well done on a strong effort and good sportsmanship.
U9 v Hilden Oaks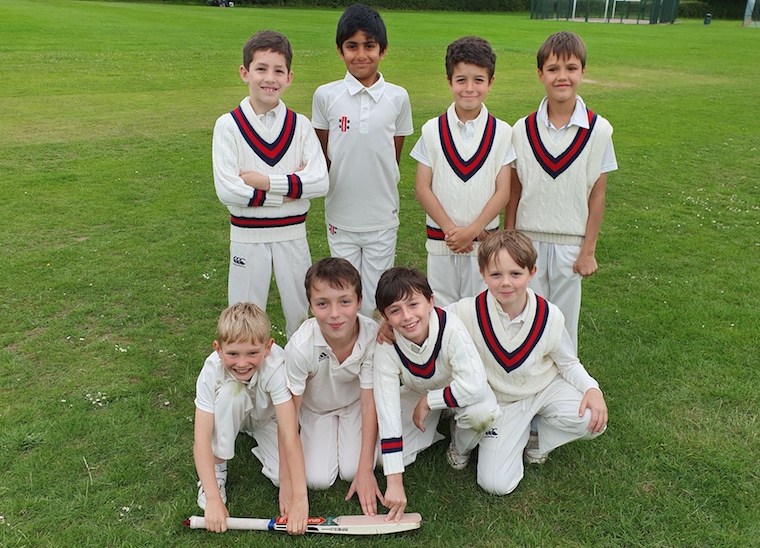 Max was captain for the day, winning the toss and electing to bowl first. Zander had the first over and was close on several occasions. Max bowled and was also very consistent. At the end of their innings, we were chasing 147 runs to win.
Zander and Dylan opened the batting, getting the team off to a great start. Max and Edoardo batted next and scored six runs. Alex and the captain then stepped up and shared a partnership of 28 runs off 12 balls, hitting four 4s and one 6! Eashar and James carried on the good work, taking lots of exciting risks in the process. We won but it was a good effort from Hilden Oaks. After that we had a delicious match tea. Well done to all.
U8 v Hilden Oaks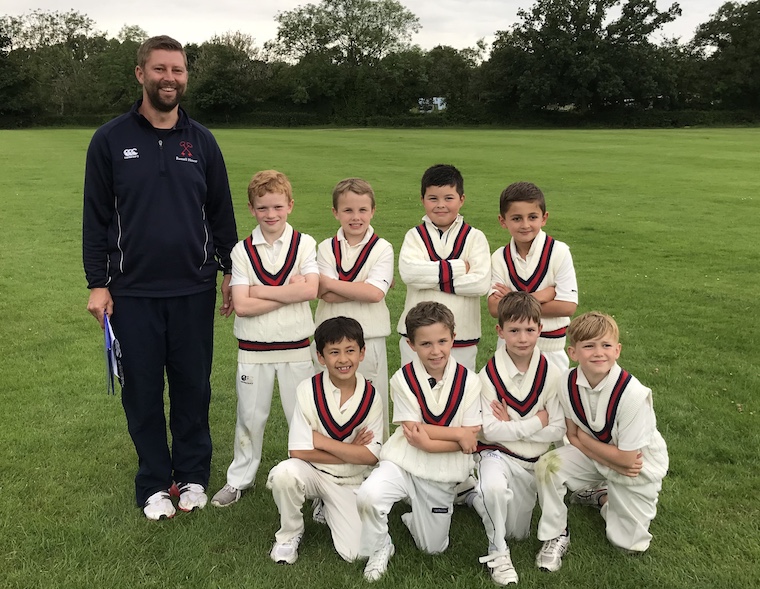 This was a very close game with Hilden Oaks, coming down to the last over. Hilden Oaks needed 13 runs off the last over to win the match and up stepped Harry. He bowled very well and conceded only three runs.
There were other notable performances from Oliver, Harry and Xander with the bat. Overall a very clinical performance from a team that is unbeaten this year.
U11A and U11B v St Michael's
It was an extremely close match and at one point there was only one run separating the two teams. Russell House's performance was outstanding and Vanessa and Lucy both scored a wicket. The player of the match was Anna, which she really deserved. We were winning going into the last over and then St Michael's took a wicket, which meant that they just beat us! It was such an exciting match and well done to the Russell House girls. By Vanessa
U11B v St Michael's: We had a fantastic match. Well done to Florence, who was Player of the Match and who also bowled an amazing wicket and caught a player out! We've worked really hard on our bowling and it showed today. Well done for a brilliant win Russell House! By Yarl
U9 v Walthamstow Hall
On Thursday our Under 9s played against Walthamstow Hall and we won both matches. We played brilliantly and our fielding was amazing. Elizabeth and Freja both bowled a wicket and Isobel hit an impressive 6. Elizabeth and Isobel were chosen as Player of the Match for their respective teams and the final scores were:
Russell House Team One 249 - Walthamstow Hall Team One 235
Russell House Team Two 265 - Walthamstow Hall Team Two 252
Congratulations girls! By Alyssa