Ant antics
27 Jun 2019
Transition have been learning about the activities of leaf-cutter ants.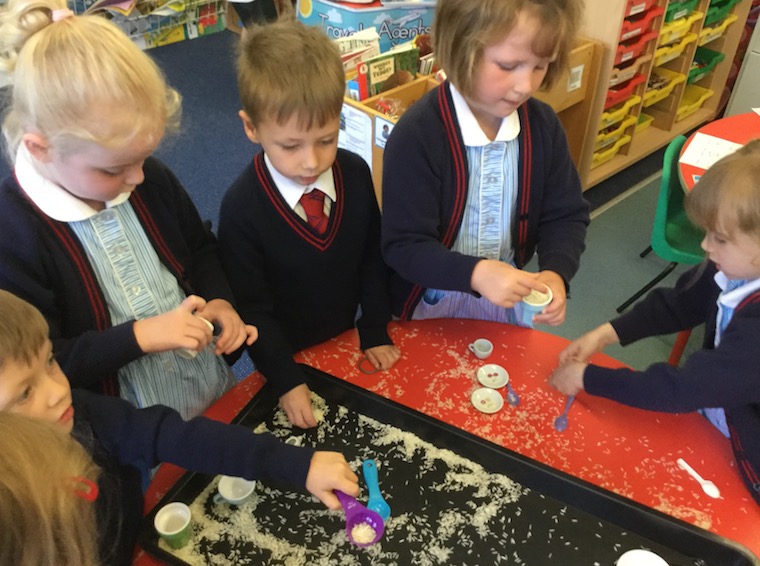 The weather in Otford has most certainly resembled that of a tropical rainforest this week, so it has really has helped to bring the children's learning to life! Our sunflowers and strawberry plants are definitely benefitting from the variations of warm sunshine, warm rain and sticky days, such that everything is growing a treat!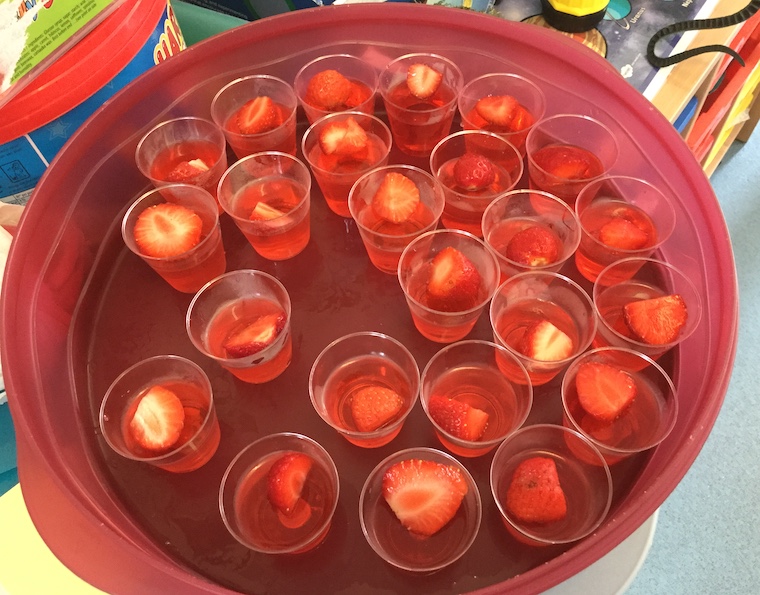 The children have been patiently awaiting the ripening of our strawberries, so this week brought great excitement, as some were finally ready to pick. What better way to enjoy our crop of home grown strawberries, than topped on little individual pots of jellies, (this helping to reinforce letter sound 'j')? Very many thanks to Mrs Carn, who very kindly supplied us with the plants last year. As you can see, even the grown-ups enjoyed our strawberry jellies!
We have had a particular focus this week on investigating some of the other creatures who might live in the rainforest, this being leaf-cutter ants. So, we did some research together on the computer to see just what these industrious little minibeasts can do. We were surprised to learn that they cut the leaves with their mouth parts and they then carry huge pieces of leaf back to their nest, upon which a special fungus grows.
This is used to feed the young developing ants! One of the children came up to me afterwards and asked me, "Do you know, Mrs Sexton, leaf-cutter ants have been doing this for 6 billion years?" Well I never! Amazing what we discover when we are all learning together. Inevitably, we have gone on to produce our own representations of leaf-cutter ants and they are all fabulous! We particularly enjoyed the fact that these ants all work together as a team, just like we do in Transition!
Although you might think that time is running out to get any last-minute holiday bargains, fear not. You just need to visit Transition's pop up Travel Agency in the corner of the classroom. Our friendly counter staff will help you choose your destination on the globe, then they will offer you a selection of brochures so you can choose your hotel and holiday activities. Brazil seems to be a popular destination at the moment, with a special promotion on trips into the rainforest!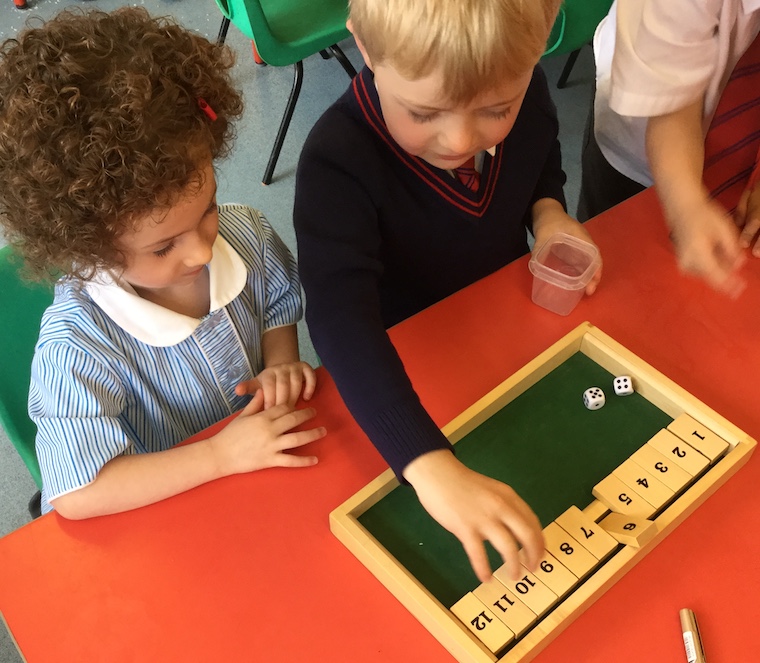 As we have noticed that the children love pouring, emptying and filling our containers with water and sand outside, Finger Gym has involved filling the miniature tea sets with rice this week, using tiny spoons. Lots of hand-eye coordination has been necessary, resulting in minimal grains on the floor.
Shut the Box has been fantastic game for developing number awareness, with the children recognising the dice patterns and corresponding numerals.
Well done everyone, on another jolly week in the heat. To help you all remember our letter sound this week, Transition, remember to keep jiggling!