Safety goggles and sporting firsts
21 Sep 2018
An exciting week for Form 4 in the Science Centre and on the sports pitches.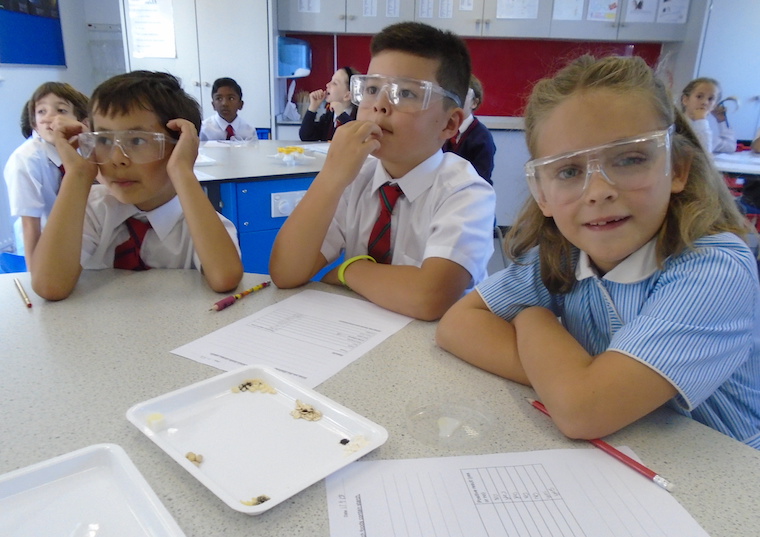 Form 4 are continuing their investigations into types of food in Science and this week the focus was on starch.
The children donned safety goggles and tested a variety of foods with iodine to see if they produced a reaction. They quickly realised that those containing starch did.
This week has been particularly exciting because all the children have taken part in their first competitive matches representing the school. Some were quite nervous beforehand but everyone impressed us with their positive attitude and sportsmanship.
They also thoroughly enjoyed their first match tea and spending time talking to their opponents.