Descriptive flair
21 Sep 2018
From the sublime to the scary - Form 7's pirate descriptions.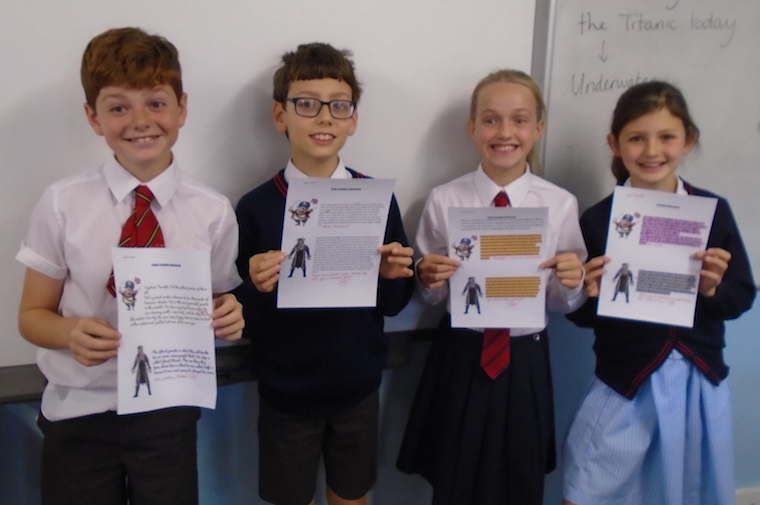 The class has been very creative this week, using carefully-chosen vocabulary to create descriptions of two very different pirate characters. In addition, they had to word-process and format the documents to look good on a wall-display. I'm sure you will agree that they did a fantastic job.
Highlights from the descriptions are: 'He has rosy, soft cheeks which ache from jolly laughter'; 'His wooden peg leg dangled from his knee'; 'When you stare into his twinkling eye you see a sprinkle of rainbows'. In contrast, descriptions of the more fierce counterpart included: 'His shirt is a blood red to camouflage the blood dripping out of his wrinkled skin'; 'He has a fierce smile that makes you feel cold even in the warmest of places'; and 'He has chalky white skin'. Yikes!
Humanities work has been focused on the disaster of the Titanic and the pupils have been enjoying research and discussion, justifying who they think was to blame.
Outside the classroom, all of Form 7 acquitted themselves very well during our Open Morning, whether performing, speaking, or tour-guiding and our guests were very impressed.