Searching for bears...
21 Sep 2018
Bears have been a big feature of the Nursery children's activities this week.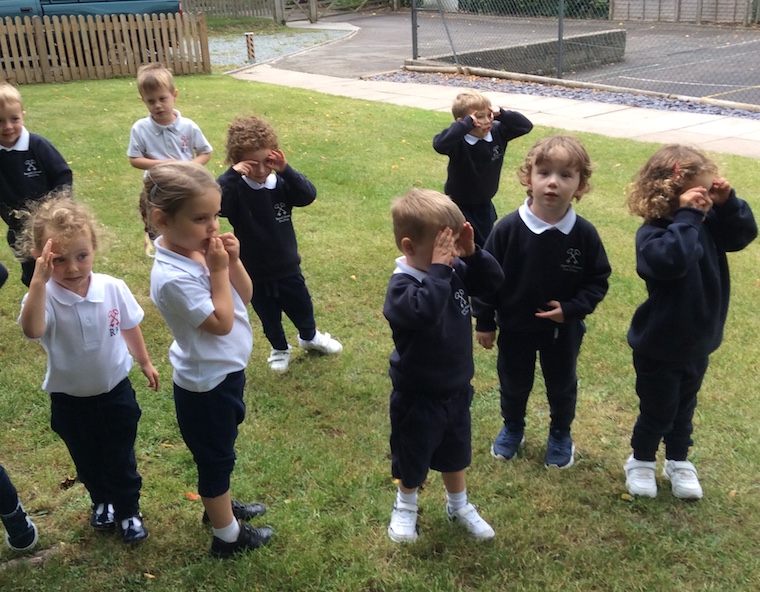 We started the week with school photos where the children were absolutely fabulous! Lots of smiles and laughter as well as lots of patient waiting - well done everyone!
The children have been searching for bears all week in Nursery and they had lots of fun going on their own Bear Hunt on the paddock with some of the children's own bears! They even made bear porridge with the bark for the hungry bears too!
We have squelched through thick and oozy 'mud' (brown paint) to make footprints - with lots of foot washing and practising putting on socks and shoes too! The children have drawn bears in their Special Books and explained beautifully some of the features of their pictures. We have been singing bear hunt songs in music and in Nursery which have included lots of actions and sounds - particularly for the scary bea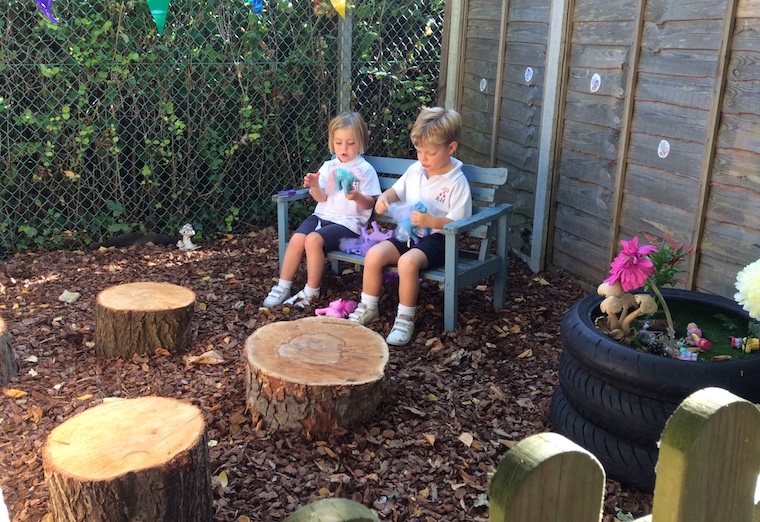 r!
The children have enjoyed listening to lots of different stories this week including Going on a Dragon Hunt and My Friend Bear. The bears were measured using Unifix cubes to see which one was the tallest.
We have been enjoying the sunshine in the garden where the children have been playing together and being independent in their choices of activities - we are encouraging them to tidy up too!