Dastardly Dissections
03 Oct 2018
Hands-on investigations in Science continued this week with dissections to explore how things work.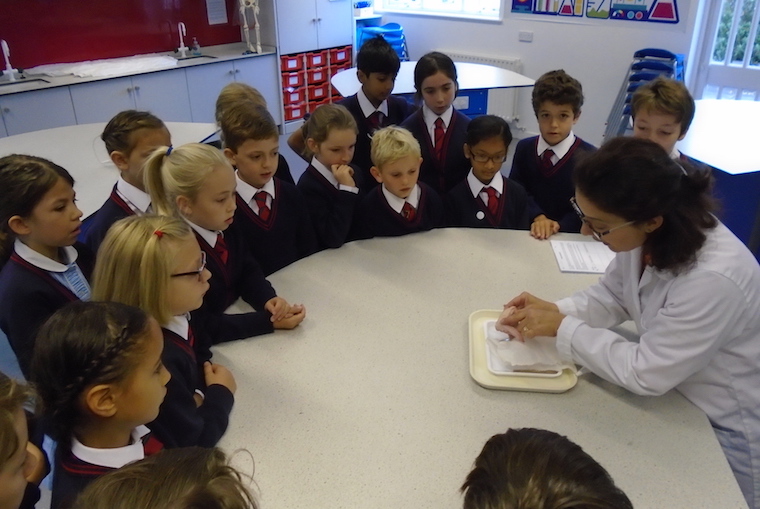 This week in Science Forms 5, 6 and 7 have been honing their practical skills.
As part of their Movement topic, Form 5 dissected chicken wings. They examined the different types of tissues needed for movement such as muscles, bones and tendons.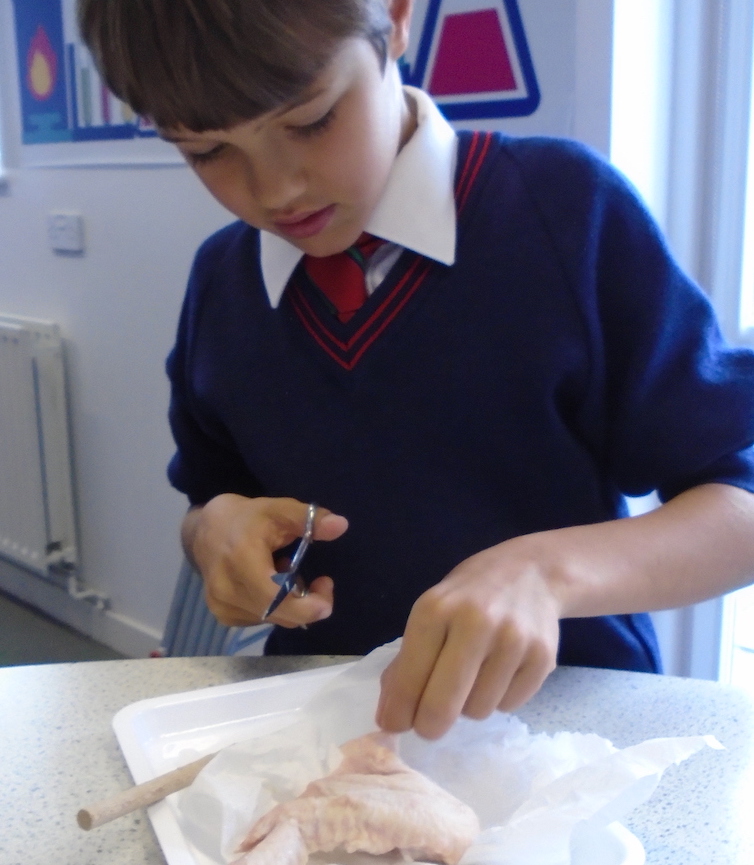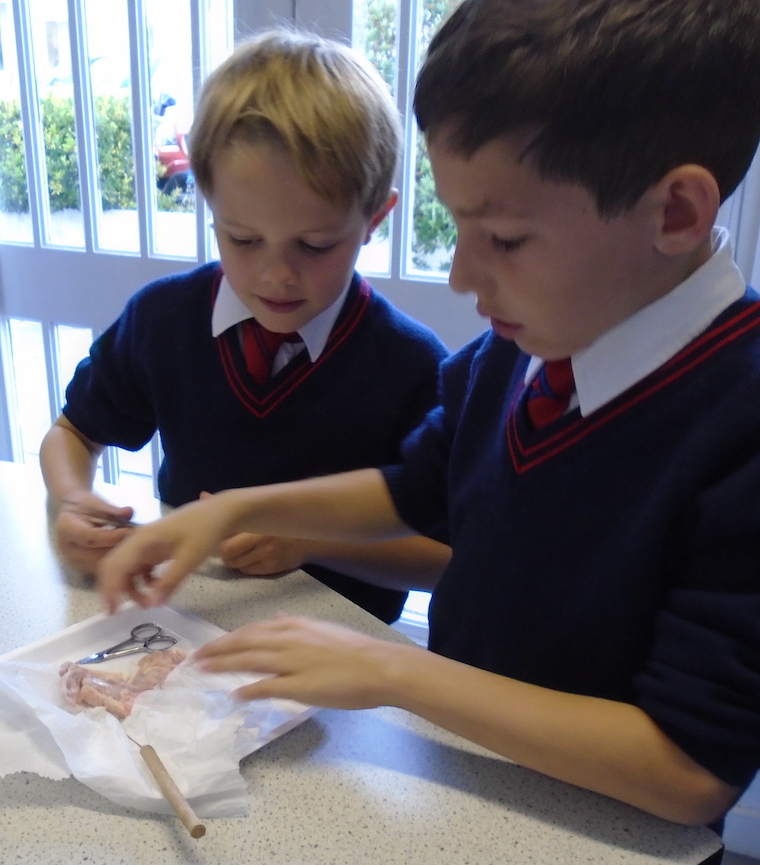 Form 6 are learning how to Keep Healthy and within this topic, the effect of exercise on the heart. They dissected a lamb's heart to understand its structure and that it, as a muscle, needs its own supply of blood too. It was also an opportunity to use the scalpels for the first time.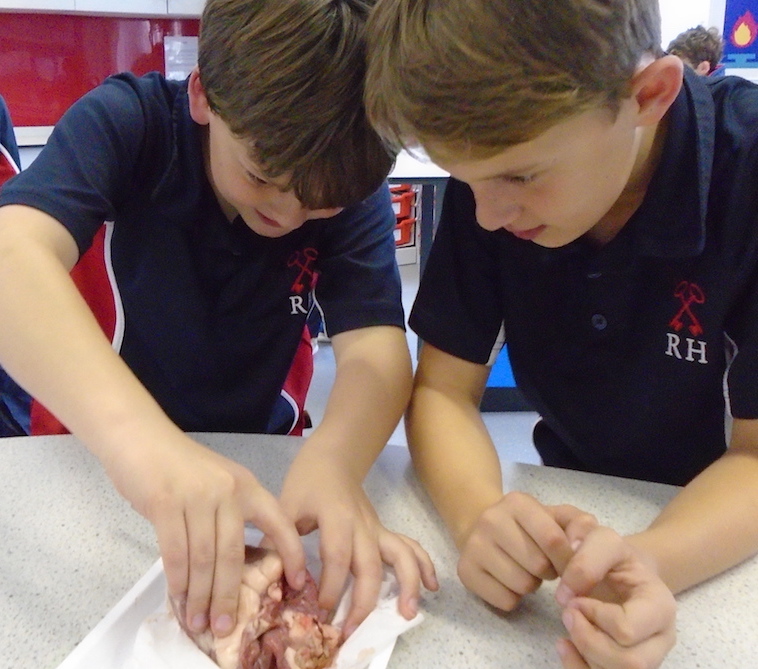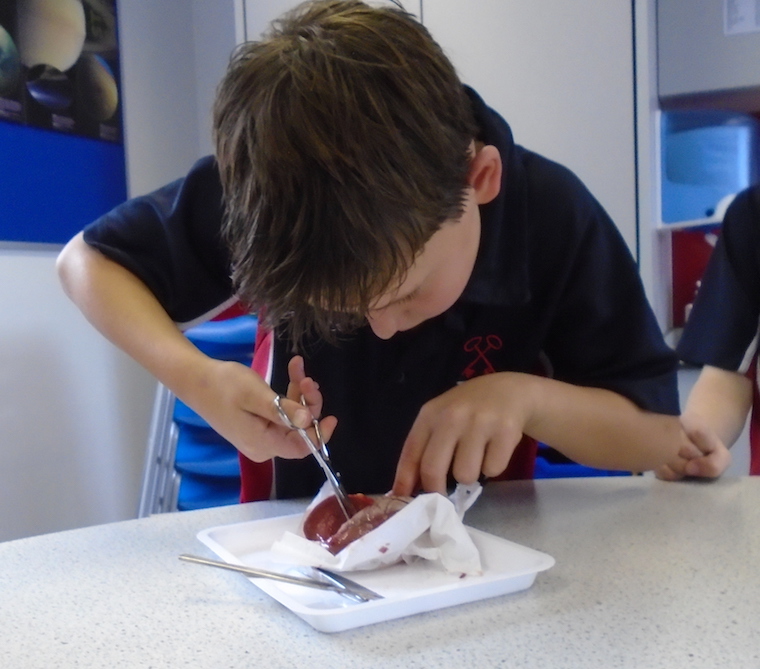 Form 7 dissected an eye on Thursday. They have been learning about the properties of light and how we see. Dissecting the eye helped them to better understand the structure of the eye.
In addition to all of this learning the pupils also re-visited how to properly wash our hands to ensure we are not spreading any harmful bacteria. A useful lesson at this time of year, regardless of age!