The eyes have it
04 Oct 2018
Form 2 have been learning about sight and the function of the eye.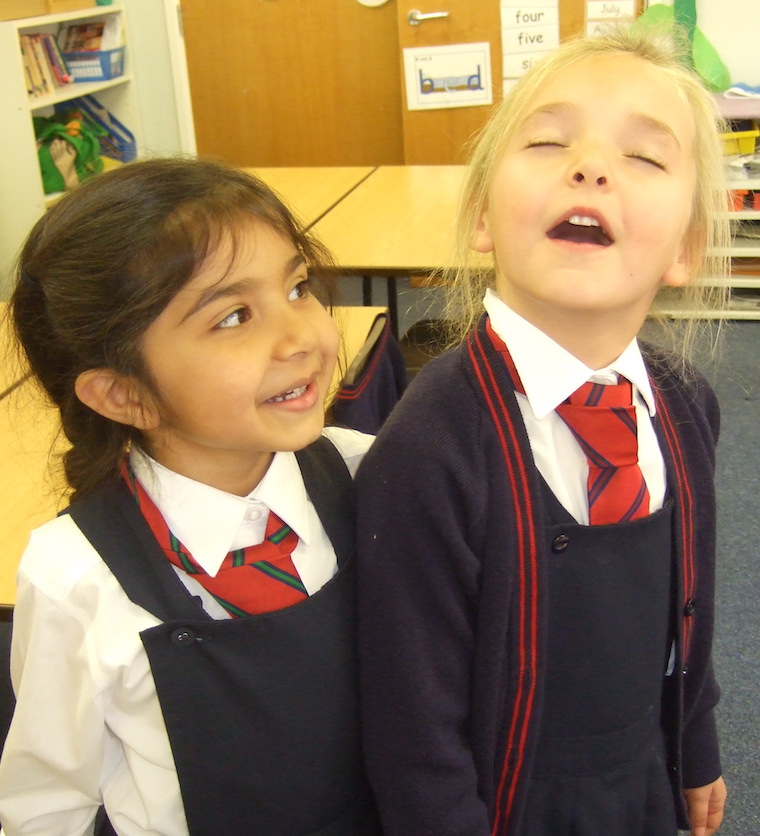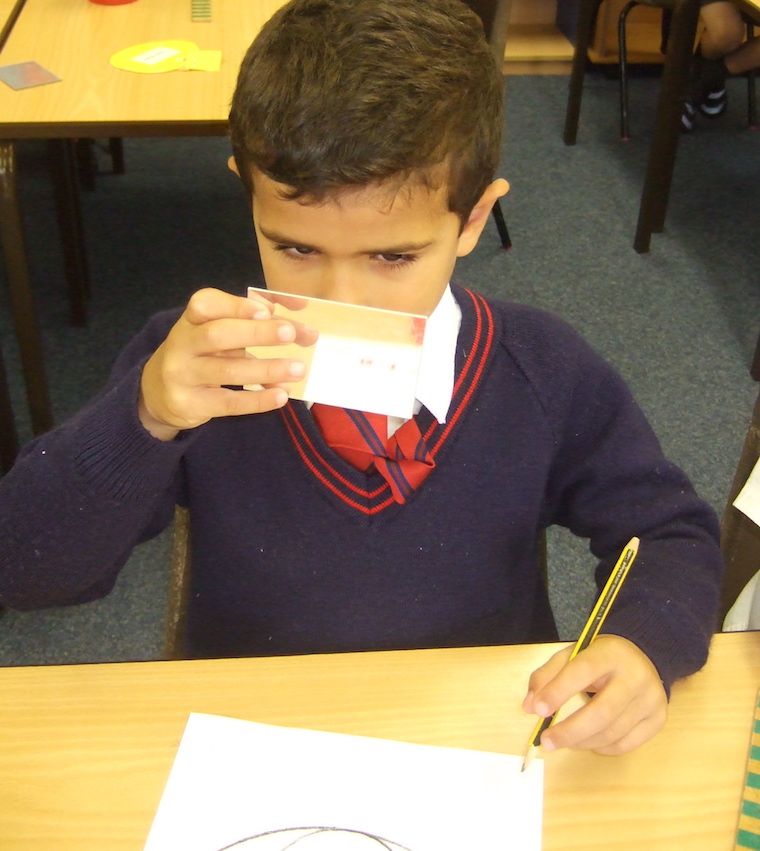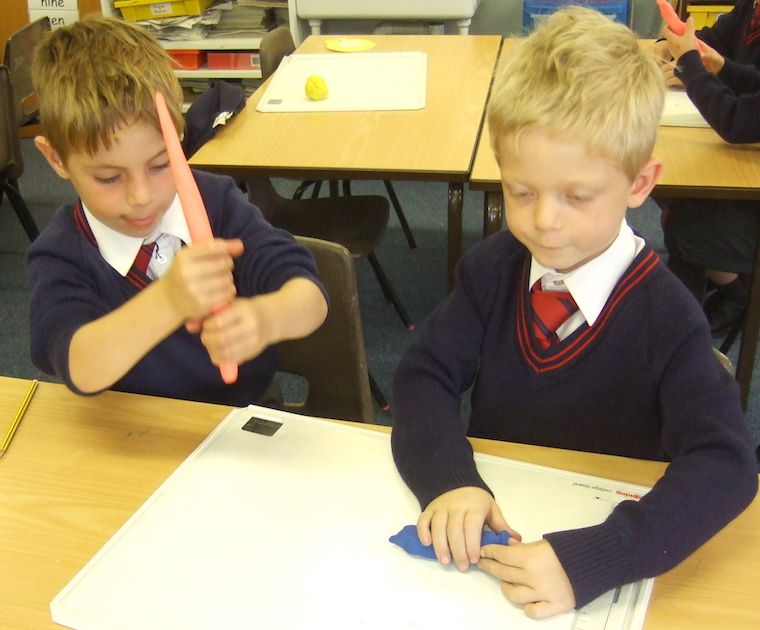 This week Form 2 have been busy halving shapes and numbers. We played a very exciting game on the computer, and the children kept improving their score every time they played!
During English the children wrote about a story called Handa's Surprise. They have been talking about stories from different countries and comparing them to British stories. They looked at different fruits from the story, and thought of adjectives to describe them.
In Science the children have been learning about their sight sense, and the function of the eye. They were very interested and keen to talk about how blind people cope with everyday life. The children used a blindfold, and gave instructions to their partner to walk across the other side of the room. It was very difficult and they all agreed that being blind must be extremely challenging.
This week in Humanities we continued to learn about Neil Armstrong, and different space rockets. The children made a space rocket out of plasticine with their own space picture. They were fantastic!