Just a stick?
05 Oct 2018
The Nursery children have been discovering lots of creative things to do with sticks.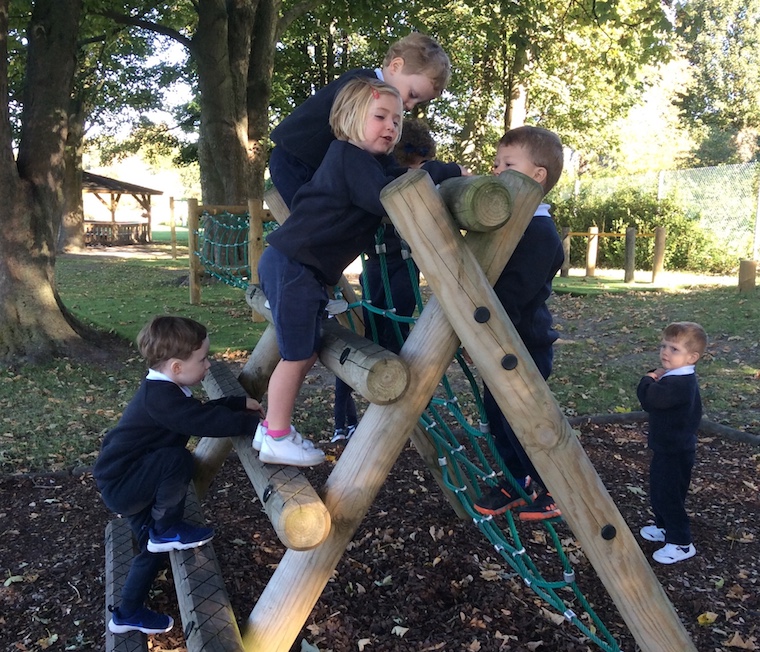 There has been a lot of stick activity in Nursery this week as the children thought of their own ideas, just like Stanley in the story Stanley's Stick.
First thing Monday morning we went on a stick hunt around the school and found so many sticks of different shapes and sizes! These were then used to paint some lovely pictures and used for mark making in the salt.
The children were very creative in their thinking when they decorated their own sticks using multi-coloured wool, pipe cleaners, feathers and googly eyes to make their own stick person.
We listened to the familiar story of Stick Man and a new story called Stick With Me. The children made shapes using the play dough and lolly sticks and wondered who could have eaten so many ice creams!
Christmas has started very early in Nursery with the children designing their Christmas cards which will be coming home in their book bags very soon with an order form for you to complete.
The children were so fantastic at the school's Harvest Festival and sung their Harvest song beautifully as well as super listening to the Reverend - Mrs Sayers and I were very proud of you all.