What to do with a pumpkin!
05 Oct 2018
Robins have been enjoying the colours of autumn and wondering what to do with a great, big pumpkin!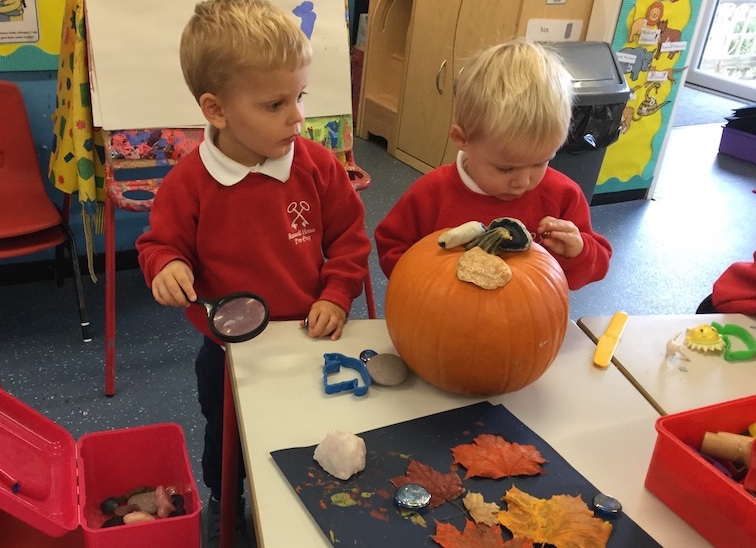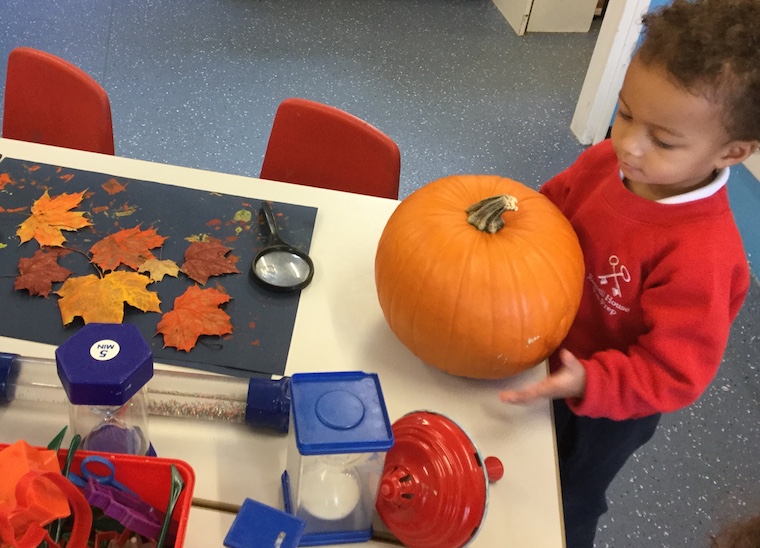 Our Harvest festival was a great success. Do take a look at pictures from the event which you can see here.
We have been busy collecting leaves and making them very flat between card. We then painted the leaves different autumn colours, We looked at the veins and the textures on the leaves, and we then pressed the leaves very carefully on to paper, with stunning results.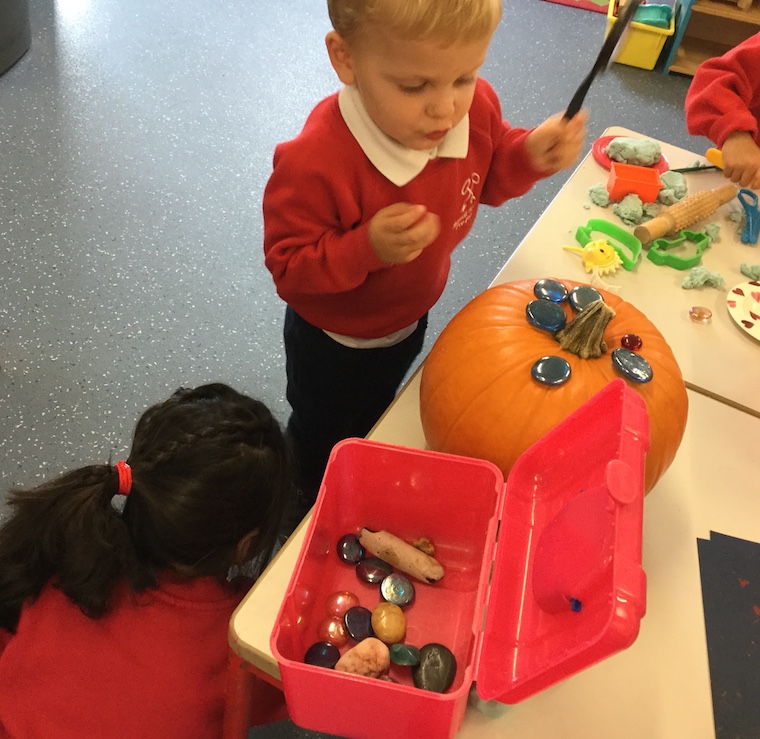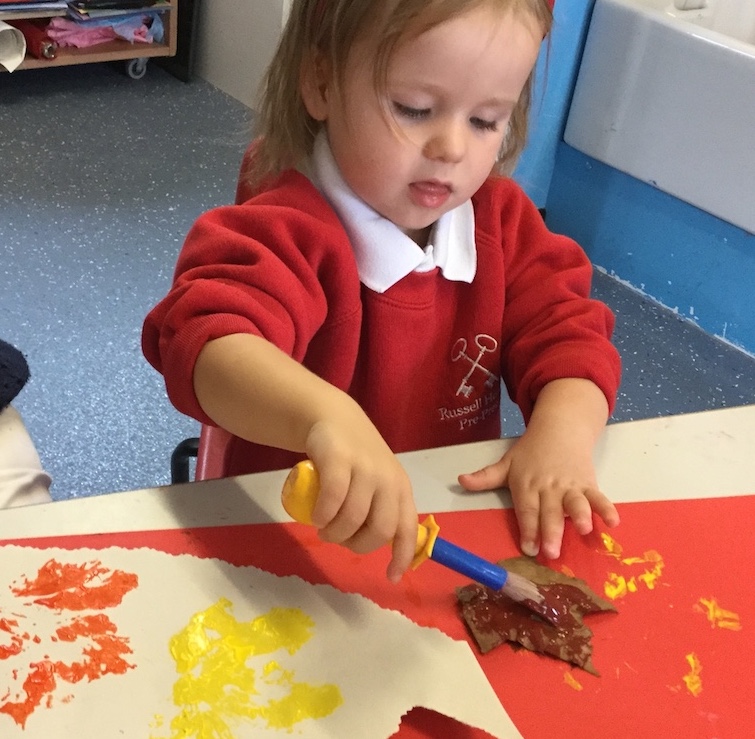 Our pumpkin has been a novelty in Robins this week and the children have had lots of ideas and thoughts about what they should do with it!
After last week's fun with puzzles, this week we have been playing matching and counting games. We also made playdoh.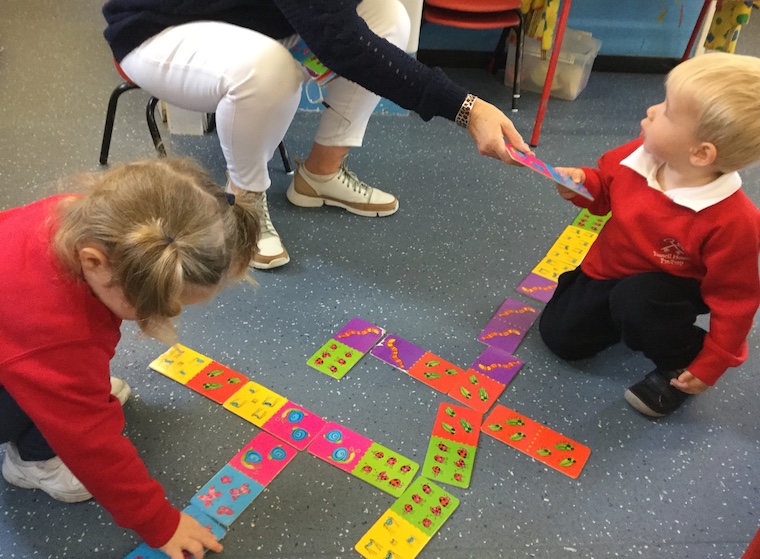 Please remember to bring in coats and hats when coming to school as the weather is beginning to change.