Roman life and times
10 Oct 2018
Form 4 gained insight into Roman life and times at Lullingstone Roman Villa.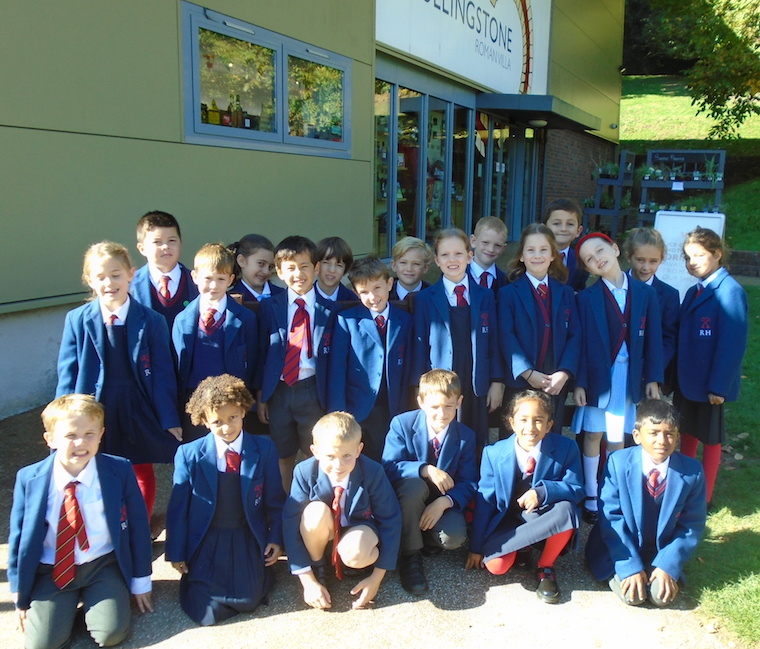 Form 4 had an exciting and informative trip to Lullingstone Roman Villa this week. On arrival, they listened to an interesting talk by a local historian and were able to hold many genuine Roman artefacts. They had to try and guess what some of the items would have been used for and where they would have been found.
They also enjoyed trying examples of typical Roman food, although they weren't sure they'd swap them for the food we eat today.
Then it was time to explore the remains of the villa and watch a video which explained its history and development. They completed their immersion into Roman life and times by dressing up as Romans, making mosaic patterns and piecing together models of the villa before returning to school for a well-earned lunch.