Behind the scenes!
12 Oct 2018
Form 1 have been going behind the scenes at Russell House!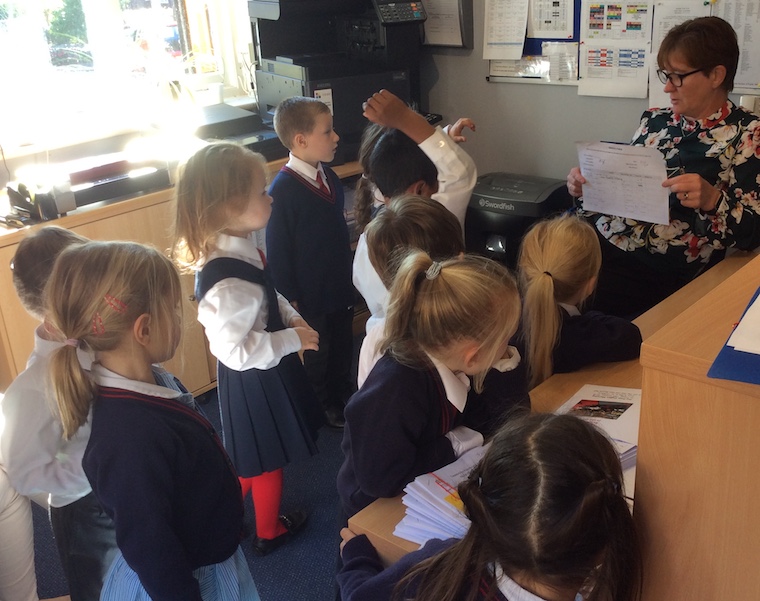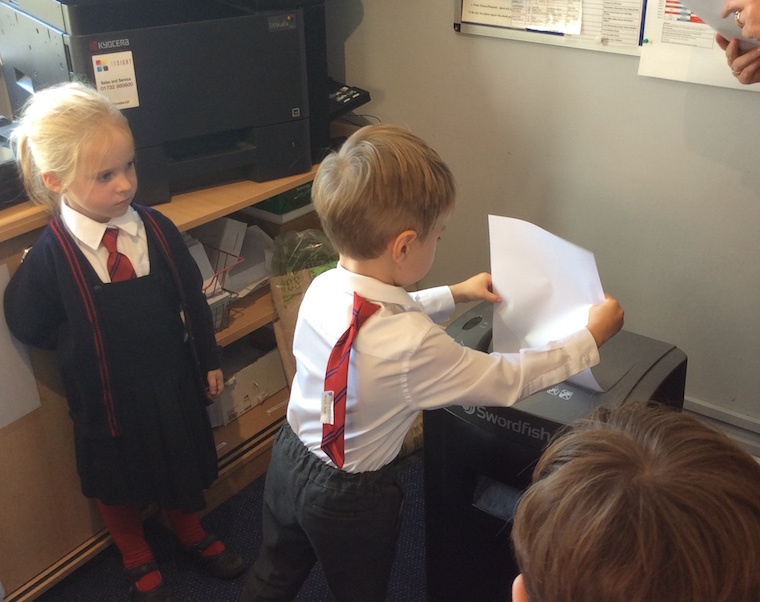 This week the children have had a great time talking about, writing about and talking to many of the people that help us in school. They were very excited to have special 'behind the scenes' glimpses when they visited people in various rooms around the school.
A trip to the Bursar's office gave them the opportunity to question Mrs Pereira about all the things she does to help. The visit included a look at, not only her huge calculator, but also the piles of money in her petty cash box which, they were pleased to hear, is kept safe under lock and key.
Mrs Burness welcomed all the children into the front office where they had a very good look in all her cupboards and asked her lots of questions in order to help them work out some of the hundreds of things she does to help everyone. Each child was also allowed to have a go on the shredder, making sure that fingers and ties were well out of the way.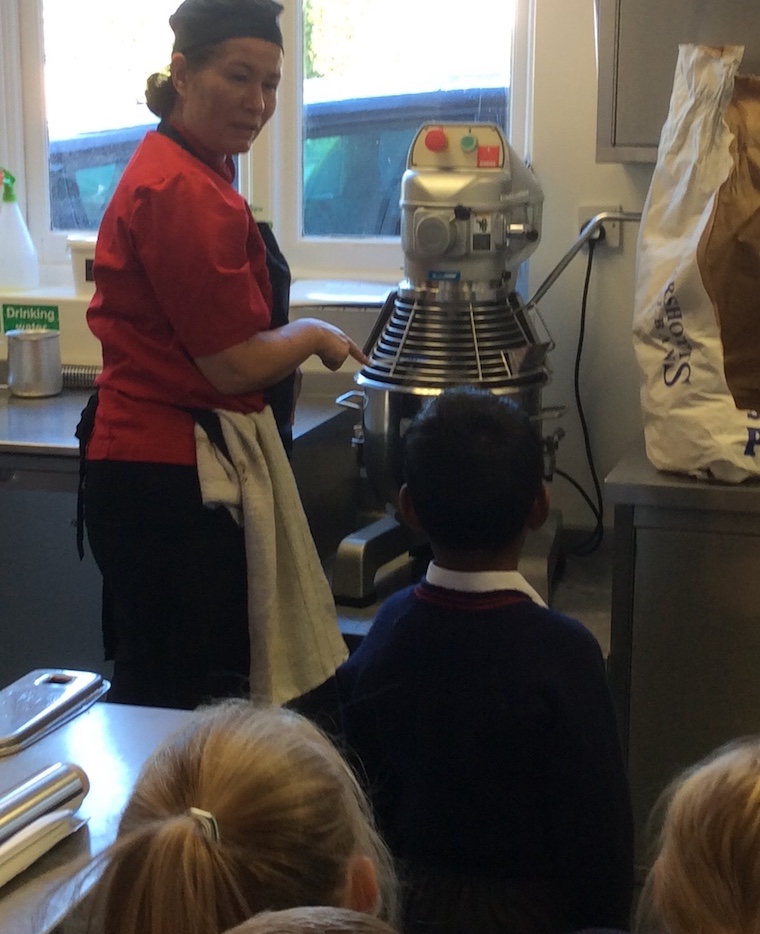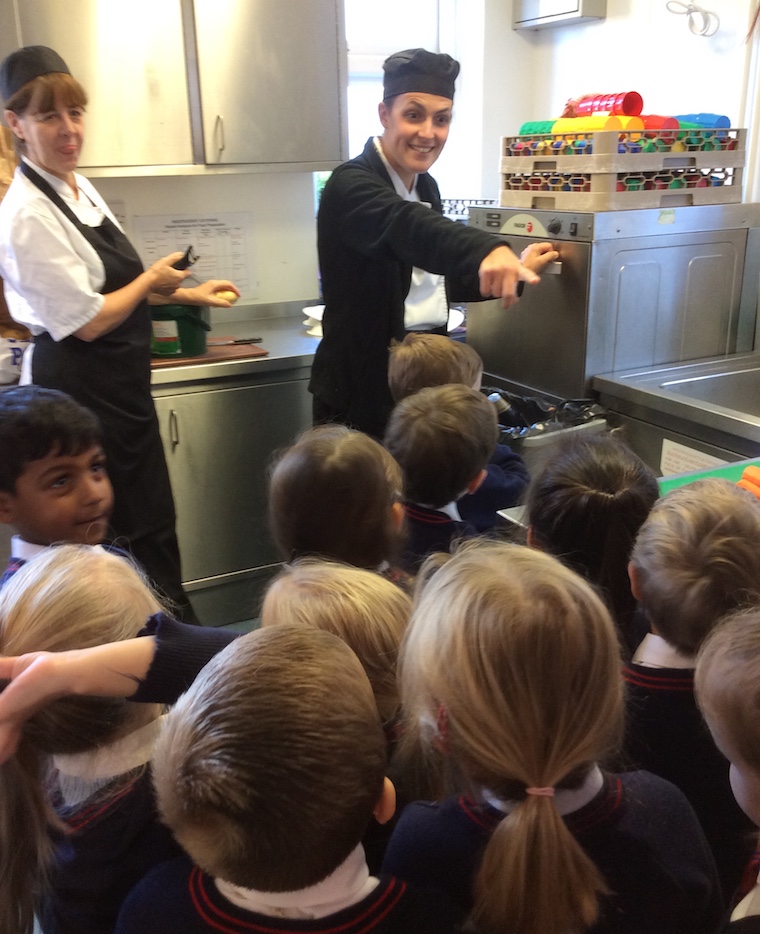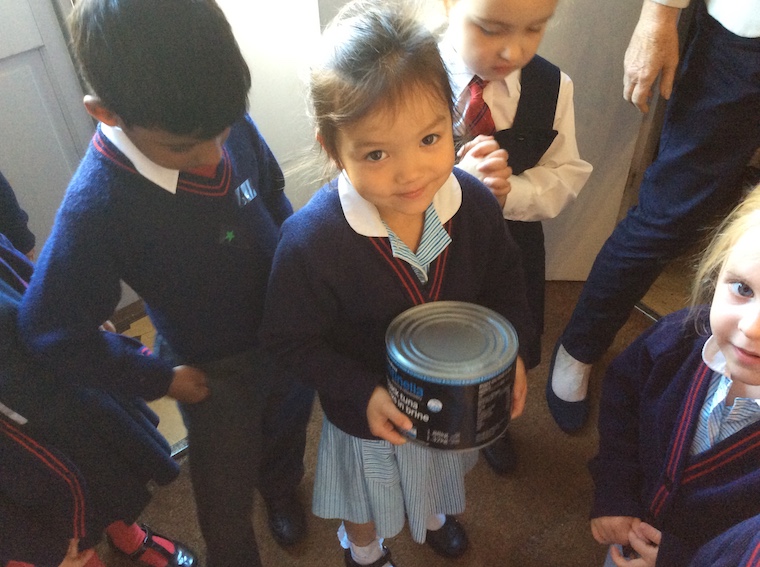 A visit to the kitchen was a great success and they loved hearing from Mrs Wray, Mrs Green and Mrs Curtis all about the huge quantities of food that are prepared and cooked each day in the huge pots and mixers. Imagine peeling 324 potatoes for a roast! They were also amazed to see the giant sized tins of tuna in the store cupboard.
Finally, a visit to Mr McCarthy's study allowed them to understand a lot of what he does and they came to the conclusion that he looks after everyone in the whole school. They were particularly impressed with his huge bunch of keys which opens every locked door in Russell House. They were also able to learn about his very important Pasty of Power. But that's another story which I'm sure they will enjoy explaining to you!