Numbers everywhere!
12 Oct 2018
The Nursery children have been doing lots of counting this week.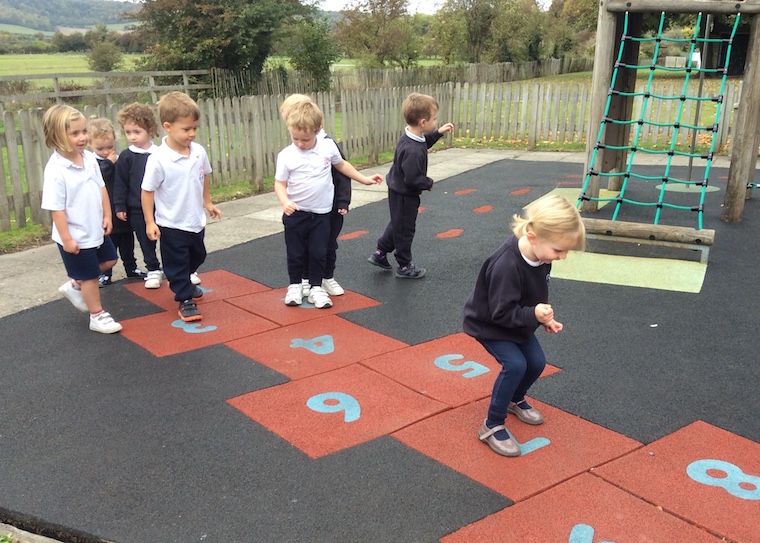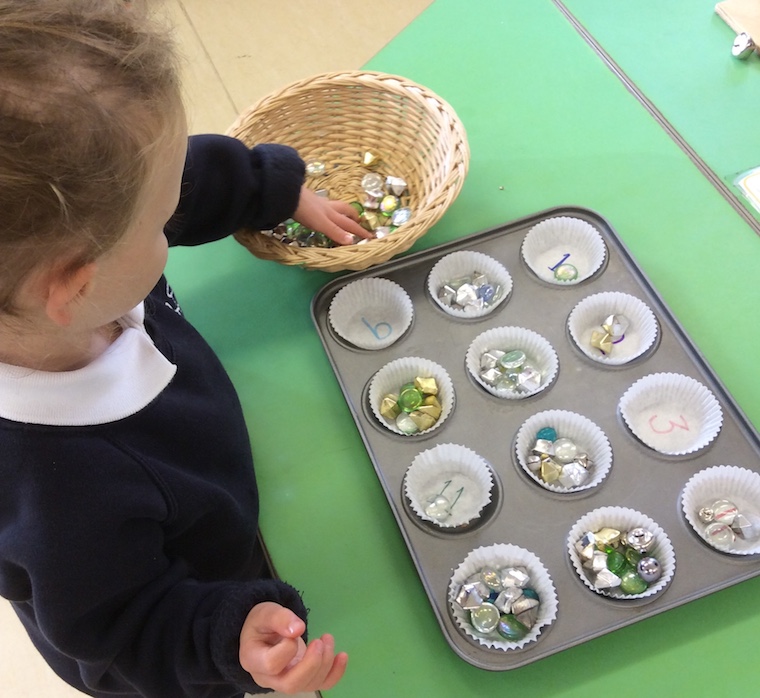 It's been another busy week in Nursery listening to the story of Abigail and doing lots of counting just like her!
The children counted gems into the numbered cupcake cases for myself and Mrs Sayers to enjoy! They parked numbered cars into their correct numbered parking bays in the garage and went on a number hunt in the garden. They have also enjoyed solving lots of number puzzles.
All the children were excited to jump along the numbers on the snake and hopscotch in the playground. They also did their best to count bugs under the logs at Amber's House, though I think most of the bugs were hiding from us this week.
The children have been writing their own names in their Special Books and WOW - such amazing writing - well done!
In preparation for Halloween, the children have enjoyed exploring the pumpkins and other natural autumn objects in our woodland scene - the green glitter proved to be the most popular item.
We have been enjoying the beautiful weather and the children have been busy making camp fires, building a new house for Mrs Sayers and I and, of course, water play!
It was Nursery's turn for show and praise assembly and the children showed their decorated sticks, their number buses, their names and sang a song about going on a bear hunt.
We are looking forward to wearing our pyjamas next week!