An autumnal collage
12 Oct 2018
The Robins have been busy in their garden enjoying the super weather.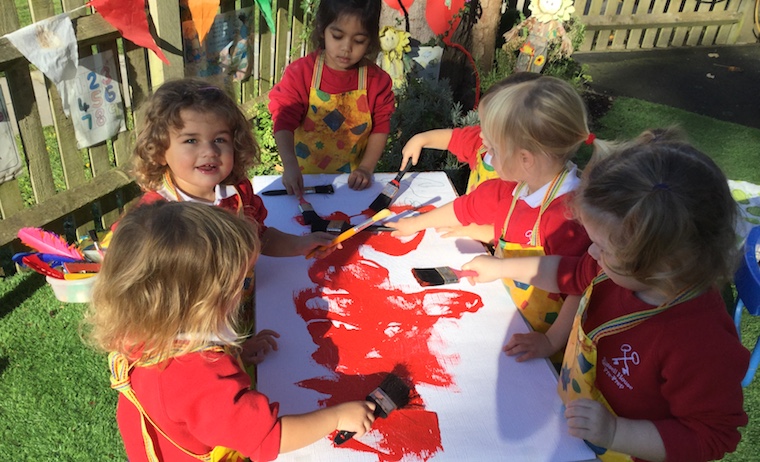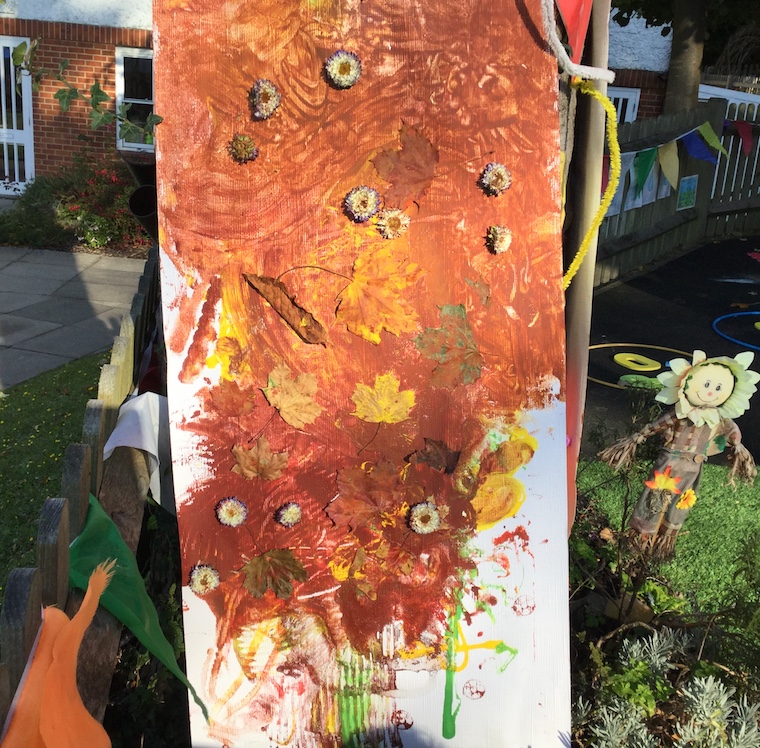 The weather continues to be delightful so we have been busy with lots of activities outside. The Robins have been working together to create huge autumnal pictures using paint, leaves and dried flowers with dramatic effect.
We had fun playing and singing Sleeping Bunnies when the children squeezed themselves into hoops in our garden to sleep. They donned hard hats and picked up hoses to put out fires together and enjoyed the warmth of the autumn sunshine among our logs.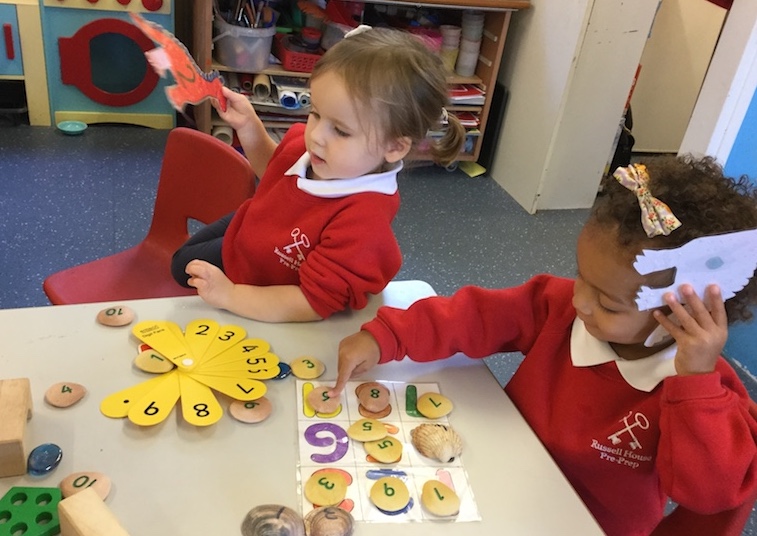 As usual, there have been lots of opportunities for the children to engage in new experiences and learn by trial and error as they choose their own activities and methods for solving problems.