How to be helpful
18 Oct 2018
Form 1 have been reflecting on the ways they have been helping each other.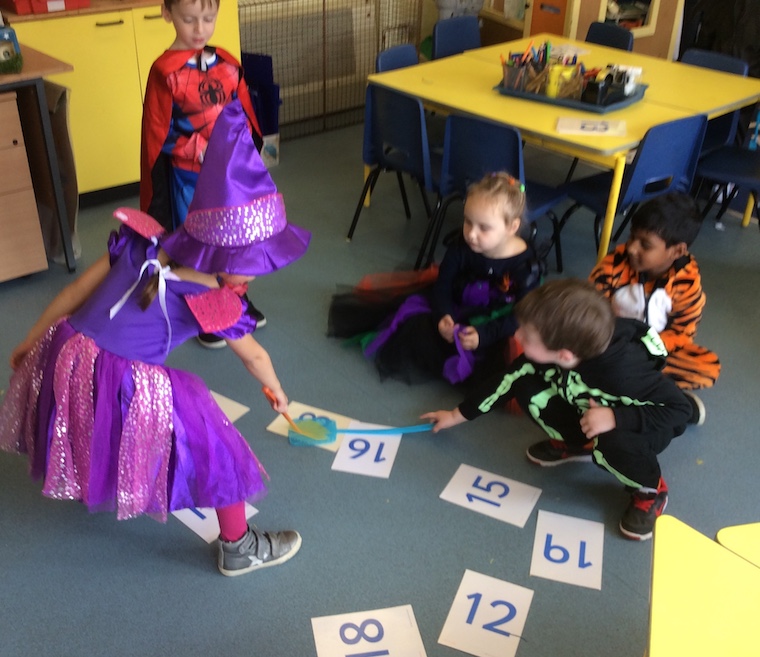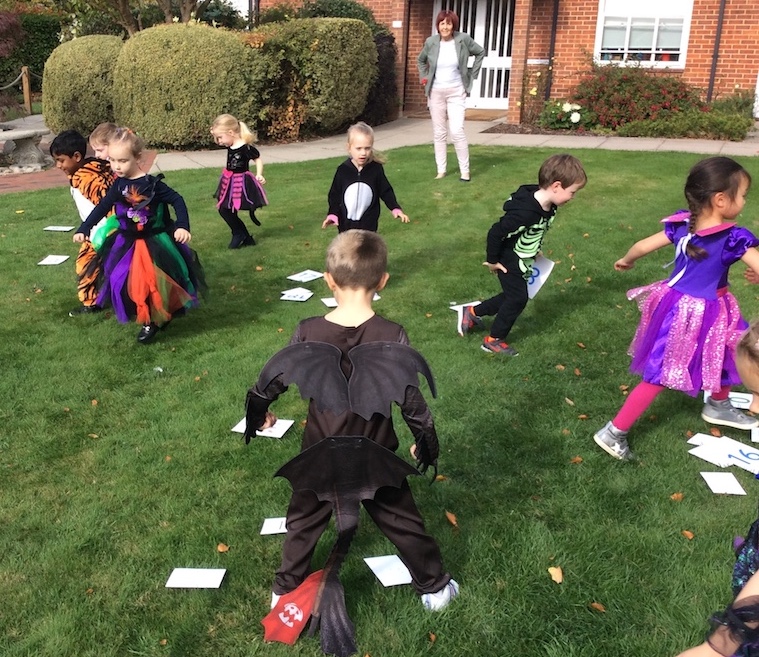 I just had to include some photos from last Friday when the children were lucky enough to celebrate Halloween a bit early. The children were still able to identify and swat numbers as well use up a lot of their excitement by working in teams outside to collect specified numbers.
You will also see that even dragons and witches still have to practise their handwriting when they come to school!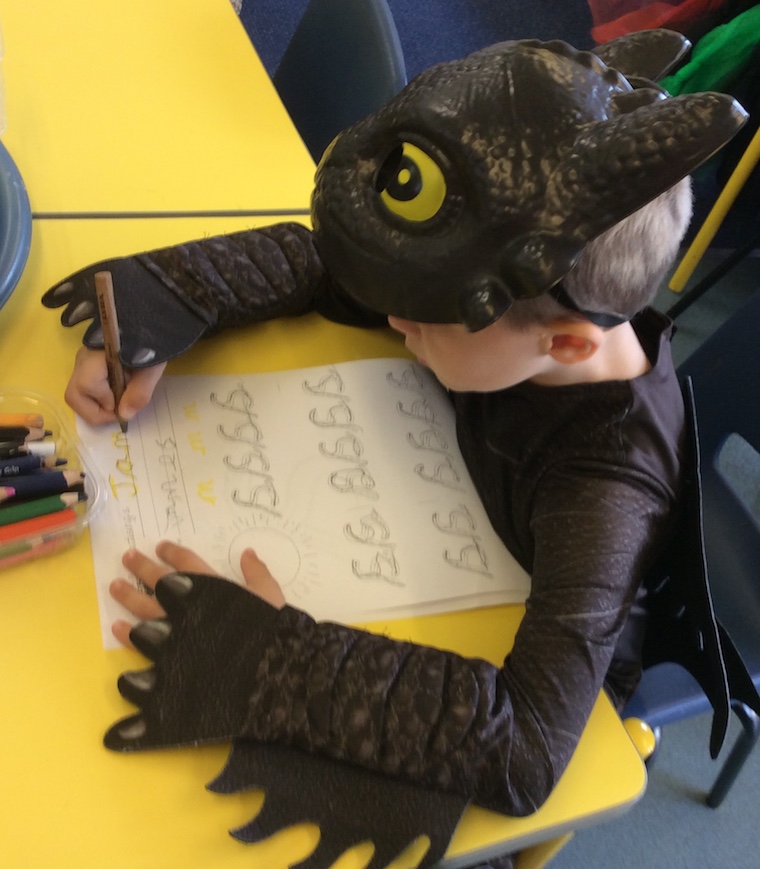 This week we have been concentrating on how we help each other in school and it has been a delight to see the children really thinking about how to make their friends and teachers happy.
As part of our work we read How to be a Good Citizen (which I have left outside Form 1 for your interest) and the children were excited to see that most of the book was 'copying' the classroom rules that the children themselves wrote at the start of term.
As part of self-reflection as a class we have been listing the things we have done during the day that helped others, the things that others have done to help us, and finally anything that we did that maybe wasn't really helpful. It has really made the children think, although of course they are also used to getting stars when we catch them doing the right thing.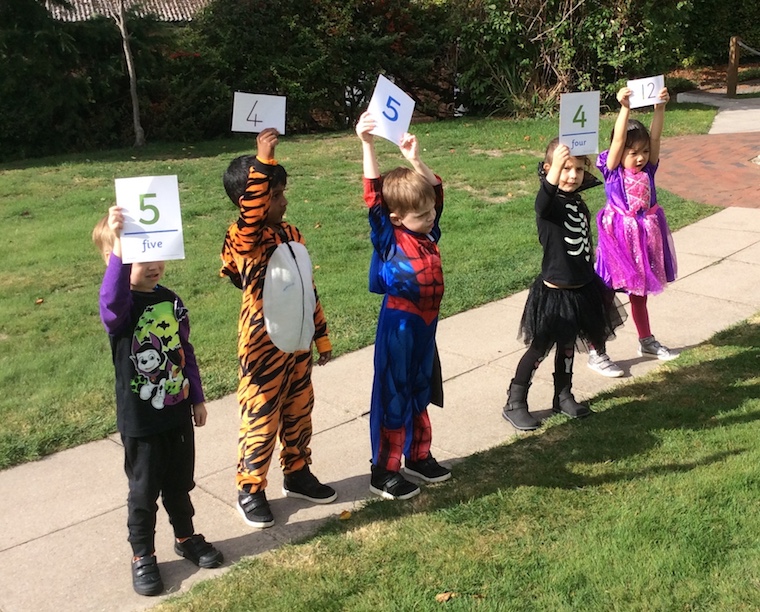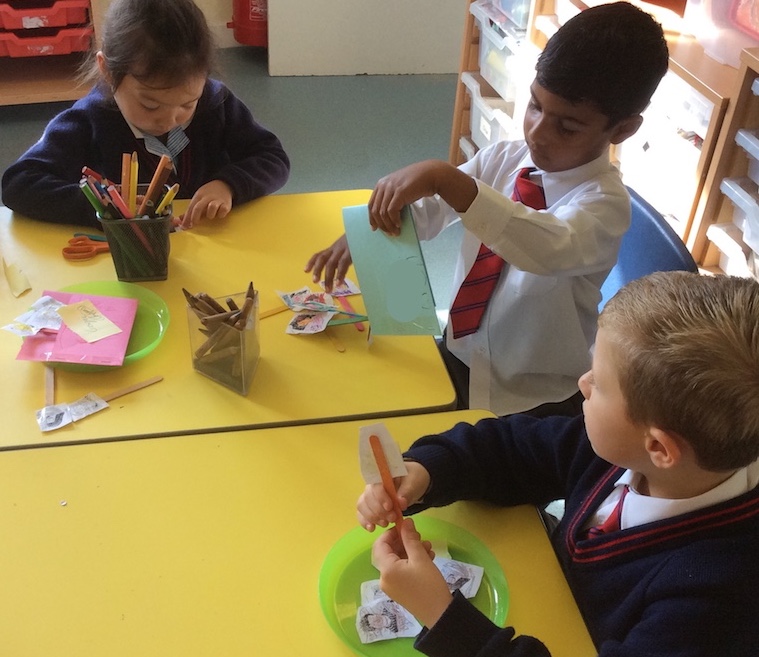 In Maths we have been concentrating on the concept of 'one more and one less' and the children loved making their puppets which they used to make up addition and subtraction stories. I hope they have been using them at home too.