Autumnal acrostics
18 Oct 2018
Autumn colours and leaves inspired Form 4's poetry writing this week.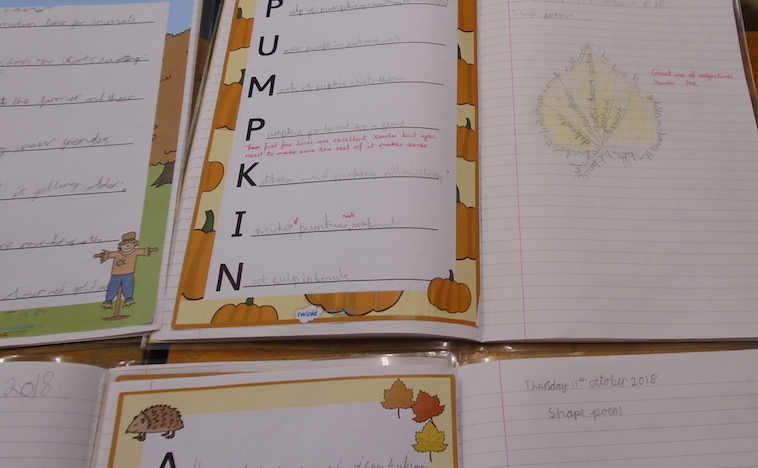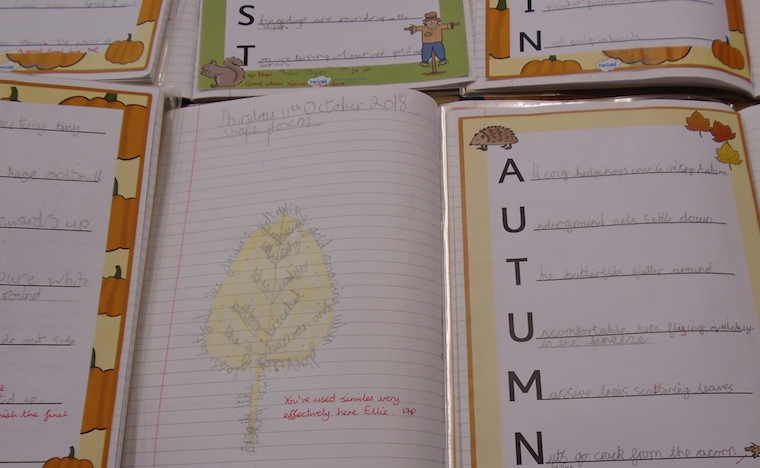 Form 4 collected leaves as inspiration for a shape poem. Once they had drawn the leaf carefully in their books, they wrote around it, using a range of adjectives, alliteration and similes. They also wrote acrostic poems about autumn, again including as much description as possible.
In Mathematics, they have been problem solving, using a systematic approach to tasks to ensure they find all possible answers.
It has also been an exciting week on the sporting front. All the children have played away fixtures in hockey and football.