Bedtime for monsters!
18 Oct 2018
Mystery monster footprints... pyjama days! What a week it's been in the Nursery.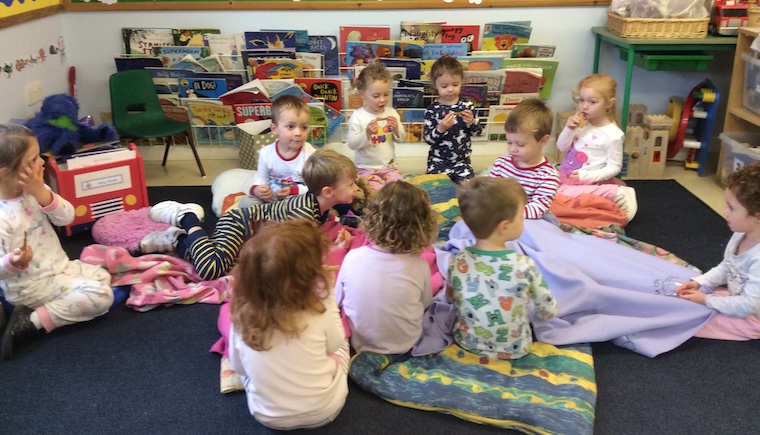 The week began with mystery monster footprints appearing in the Nursery. However the children soon guessed who they belonged to - a monster called Sid from our story Bedtime for Monsters!
The children had so much fun on our pyjama days with lots of 'sleeping', bedtime stories and even breakfast of toast and butter in bed!
They made beds with sleeping bags, blankets and pillows and even Teddington changed into his pyjamas so he could join in the fun.
The children made sock puppet monsters and their own list of monster food for Sid. Scary and friendly monsters were drawn in their Special Books and they had lots of fun scaring each other with the monster finger puppets.
The children have also been using the hole punch and stapler to find out how things work and joining things together using split pins and tags. They have made homes with the pumpkins, leaves, stones, cones and conkers for the woodland animals in our autumn display and the children have been busy sweeping up the leaves.
Everything is clean in the garden following work by our window cleaners and the car wash team so all is ready for after half term! Do enjoy the photos of our Halloween activities from last Friday when the children mixed shampoo, shower gel and foam to create a magic potion!
Have a lovely autumn half term and we look forward to next term with the countdown to Christmas!